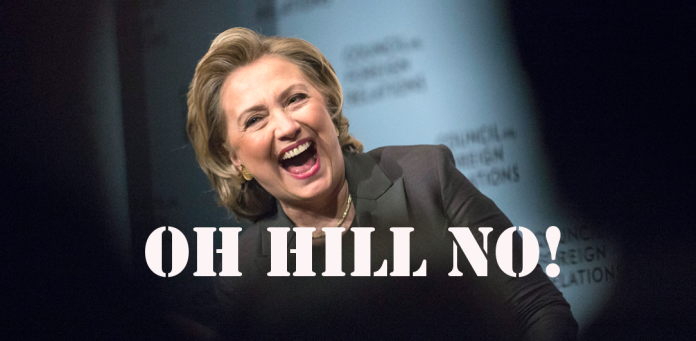 NEW YORK, U.S.A.–For all its bloating of equal rights and gender equality, the United States of America has never had a female leader of government. The country equally has a problem electing women to lower levels of politics, including its Congress.
The problem is also characteristic of its fellow countries in the West. Out of every ten United Nations member states, only one has a female leader. Clearly, the endless preaching about women's equality seems to be advice for every other country, but western nations refuse to look themselves in the mirror.
These statistics hold dismal possibilities for women's equality in the U.S. and other nations in the west. Overall, the west is drastically behind countries like Trinidad and Tobago, Liberia, Central African Republic, and Jamaica whose current female heads are all women: Trinidad and Tobago's Prime Minister Kamla Persad Bissessar, Liberia's President Ellen Johnson Sirleaf, Central African Republic's President Catherine Samba-Panza, and Jamaica's Prime Minister Portia Simpson-Miller.
Of course, the U.S. abhors the thought of being in last place, which is perhaps why it keeps its military ten times more equipped then the next ten nations combined.
Out of desperation to keep up with the countries where women's equality is more valued, the U.S. Democratic Party is trying to make a hasty case that U.S. Secretary of State Hillary Clinton, wife of former U.S. President Bill Clinton, should be the woman who reaches the first female leader milestone for the country.
Though voters in the U.S. would be rash to think that because a female leader is needed that any female candidate would do. Voting Hillary Clinton into the highest office in the West would be a move of sheer ignorance and not one of sound judgment.
Over her many years in politics, Hillary Clinton has proven that she is just not presidential. For surplus of reasons why she is unfit for the role, I will only focus on her most frequent pastime: pandering to voters–whoever is in her presence is who she supports. And once you have left her sight, well, out of sight and out of mind.
Not once during her entire time as Senator of New York and Secretary of State did she show compassion for issues facing African Americans in the U.S. But now that she is a presidential candidate, she attempts to convey that she cares about Black Lives–when really she's just all about Black votes.
As first lady between 1992 and 2000, she advocated for the 1994 Violent Crime Control Act, which ended up filling the nation's prisons disproportionately with African American bodies. Hillary Clinton is part of the racist legacy that enabled the U.S. to achieve the exceptional feat of having the world's most imprisoned population with 25 percent of the world's prisoners.
With Hillary Clinton's encouragement, the federal government passed a bill to give states more money if they punished citizens more severely and enacted stricter sentences for minor offenses.
How bad was this policy that Hillary Clinton supported? Well, now Black people in the U.S. have about a 1 in 3 chance of spending some time in jail. The odds that a Black person will be in jail are a little less than getting heads or tails when flipping a coin. For a white person? The odds are 1 in 17.
This is but one example of race-based policies that Hillary Clinton supports, polices that oppress African Americans under the heel of white supremacy. These days, white supremacy looks like: white men and women who tell you to your face that #BlackLivesMatter, but lobby for laws that will restrict African American freedoms.
A female leader is necessary for a nation to show that it respects the humanity of women. But the nation cannot settle for just any woman. Would the queen of the west, Elizabeth, be a good president, as a woman who proudly owned slaves during the British Empire?
If Condoleeza Rice would stand for president, surely I would be convinced that the U.S. is ready for a female president.
But if Hillary Clinton is the only option, I would rather seek another man in office, or else, abstain altogether.