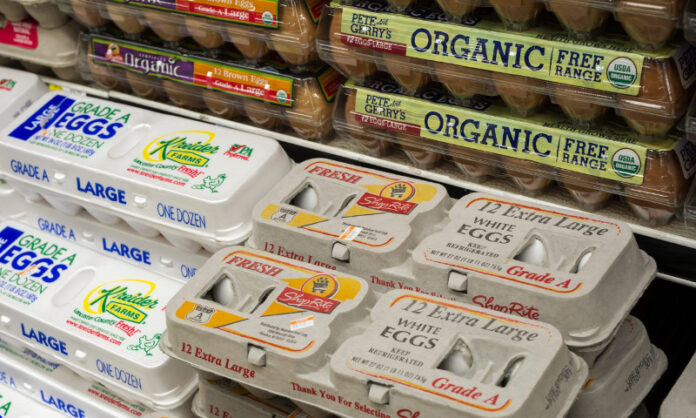 My grandmother bought eggs from a woman some miles down the road. Often, she would exchange in equal sum for tomatoes or some other fruits or vegetables. The woman would count the eggs, place them gently in her basket, wave as my grandmother set off towards home. Their interaction was simple and pleasant as one would expect. There was no need for formalities, as over time they came to know one another very well. Sometimes when she strolled around town, my grandmother saw the woman's hens roam with her very own eyes and heard them cluck with her very own ears. There was no doubt from where the eggs came.
Much has changed since my grandmother's days, but even still, much has remained the same. I still eat eggs, perhaps more often that I should if I were to consult a doctor. My experience, though, is quite unlike my grandmother's time. Well, there is one similarity: we both carry our eggs in baskets.
Even then, I have to report that she had the upper hand. Hers was a jute basket handwoven by the finest craftswomen. Mine is only a flimsy basket of made plastic somewhere halfway across the world in some nondescript factory, made in large part by robots or machines—a process I will never fully understand or know for certain.
Still more differences between the eggs reveal the gulf between her world and mine.
My grandmother's eggs were fresh from hatching, sometimes still warm to the touch. My eggs are cold and refrigerated.
My grandmother's eggs came without introductions. They needed no labels or barcodes to confirm their origins. They were known to all, obviously so, to be eggs that belonged to the woman's hens.
My eggs, today, however, come with a list of pleasantries carefully crafted to make you buy these eggs over all the other eggs:
Our hens eat vegetarian feed and outdoor forage.
We love and care for our hens.
Our eggs are organic.
Our eggs are free range.
Our eggs are free from cages, antibiotics, hormones, and genetically modified feed.
Our eggs are humanely handled on family farms.
Our eggs are raised with care.
You can trust our eggs.
I wondered why my eggs required so much documentation, why it was important to report all of these things now as if they were revolutionary, when in actuality raising hens with care on family farms free from harmful chemicals was so much the norm during my grandmother's time, the only way to raise hens in fact, so normal that there was no need to indulge and coax my interest, and wet my appetite.
I wondered if this was what we today call advancement, to do what our grandmothers and grandfathers—and their grandmothers and grandfathers and the ones who came before them and so on—have been doing for millennia, but only to write about it as if it were new, and hope no one notice?
And there is more writing on my carton of eggs.
We are a second-generation family business.
We are a small family of farmers.
We care for the land and animals.
You are improving the world with making this purchase.
You are helping families fighting ailments and diseases.
You are helping take care of the planet.
I cannot understand how my purchase of eggs can fight ailments or save the world. I cannot understand why it should. And I am certain my grandmother never had to wrestle with these wild assertions. Sometimes I am not so sure whether I am buying eggs…or if I am buying (into) something else.
I eat them anyhow, but meanwhile, I fondly imagine that they are my grandmother's eggs.