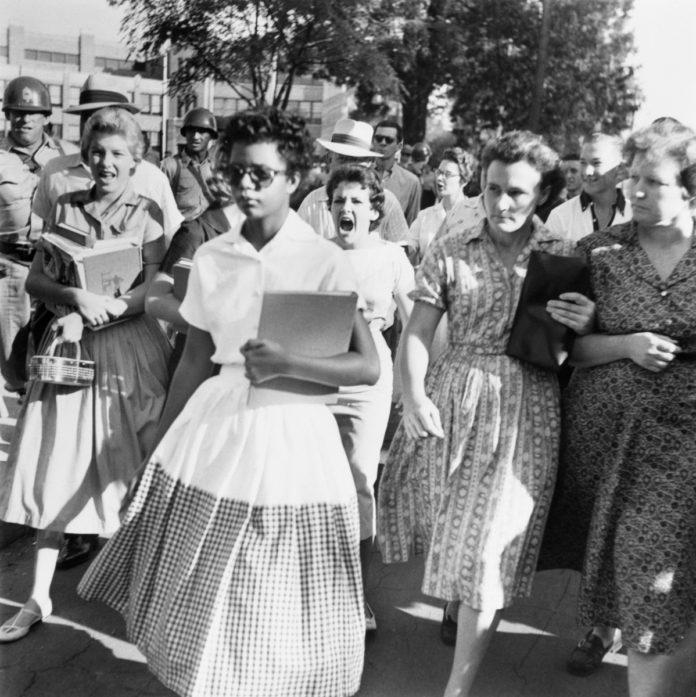 The Paralogism of American Integration.
Let's say you first establish that racism exists in your society, and that its most brutal instrument of operation is the institution. Hence institutional racism in the US is a callous component of the economic deprivation of Blacks.
This is to say that the institutions are themselves white, or white-owned, and that these white institutions discriminate against Blacks for no rational human reason.
Now you proceed with the idea of integration as the solution to the problem of the brutality of racism. That is to say, you claim that the only way to wipe out racism is to force Black people into the very white institutions that brutalize them.
Think about this in another way. Lets say that in a certain forest, you have discovered over hundreds of years that the foxen eat the deer. Foxen have shown that they are not interested in anything else but the eating of deer.
Foxen eating the deer then is certainly no good for the deer or the foxen if they are to live in a peaceful forest where no eating of the deer should occur. Now imagine that your way of resolving this crises of foxen jumping after deer to eat them is to bring all the deer to live in the caves of the foxen? Imagine a solution of the sort?
And that my friends, is the story of American Integration. All it accomplished is that it left the large masses of Black people lying prostrate and naked, left unprotected from the terrorism and brutality of white people (racism).
The idea of "Separate is not Equal" was a well-masterminded craft to bring African Americans into the line of the fire of racism itself. This way, the white institutions finally quenched the thirst for building a true democracy in the US. The idea of "Separate is not Equal" was a master-stroke of genius by the marauding forces of the US Supreme Court since there is no such thing. Really! In fact, there can be such a thing as Separate and Equal, yet the Supreme Court of the US was disinclined to that option!
Why? The fix was in. Integration was not only a paralogism in terms, i.e. it was not only a contradiction in terms, it was an ideology for the systematic genocide against Blacks.