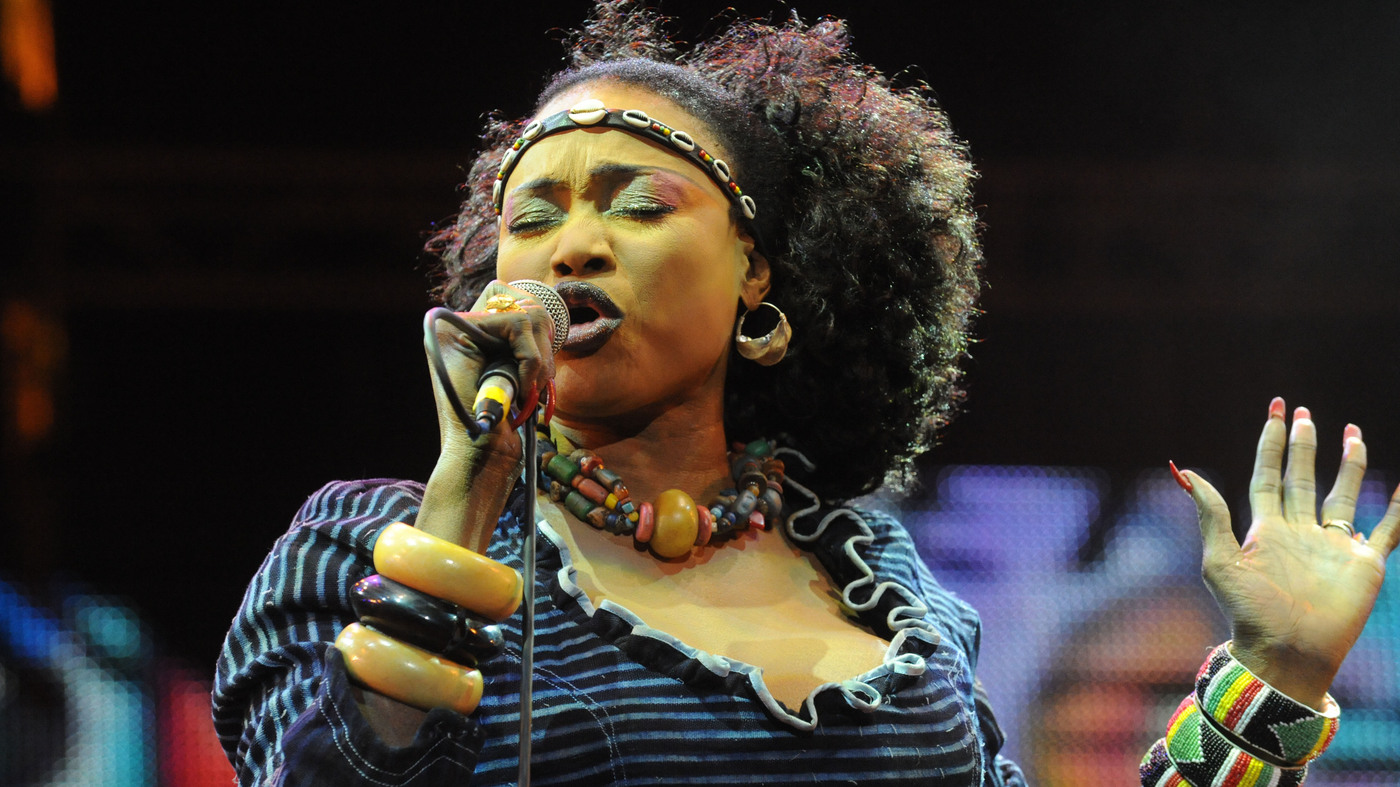 BAMAKO — Malian star artist, Oumou Sangare, a legendary voice in traditional West African music with hits like "Saa Magni", "Kayini Wura" and "Ko Sira", has opened a production line of her own cars. The start-up vehicle manufacturing firm would first start with Chinese-made bodies and Japanese engines. They are called the Oum Sang. Profits generated from the venture have been promised towards funding a Scholarship Foundation that Ms. Sangare has spearheaded for almost two decades in Mali. She hopes to use profits also towards improving life in general in Mali.
But what motivates Ms. Sangare? In an interview with Magali Berges ([email protected]), she offers a lesson in optimism, entrepreneurship and humility.
Oumou Sangare is not only an international singing star, a global representative of the Rights of Women, Ambassador to the United Nations Food and Agriculture program, and a winner of the UNESCO price for Commander of Arts and Letters, she has also in recent years, as a businesswoman, made a huge impact not only in Mali but in Africa in general. For now she says the vehicles will be manufactured in China and assembled in Mali.
Magali: We know you more for your activities in the business world. Does this mean you have turned the music?
Oumou Sangare: Let me be very clear: I have never abandoned music and I think I could never give it up. Singing is essential in my life. The love of my fans here in Mali, Africa and the rest of the world is exciting. We do a little less performances on the international scene because I wanted to slow down after ten years of world tours which were largely very successful. When my son was born, he is eleven years old now, but when he was just a baby only a month old, I had to leave him for a six-month tour around the world. It was very hard. Although today I devote a little more time to my family, I continue to perform on the biggest international stages: I had to attend a performance at the Opéra Brussels alongside David Linx, Marie Daulne, and David Gilmore (Pink Floyd guitarist). It was beautiful! Last November, the Queen of the Netherlands invited me to sing at the close of a summit of heads of states. I also did some concerts in the US with Tracy Chapman, sang a duet with Alicia Keys for French television network, and so on. So really, we cannot say that I stopped performing. I am still involved but not as much as a young lady would.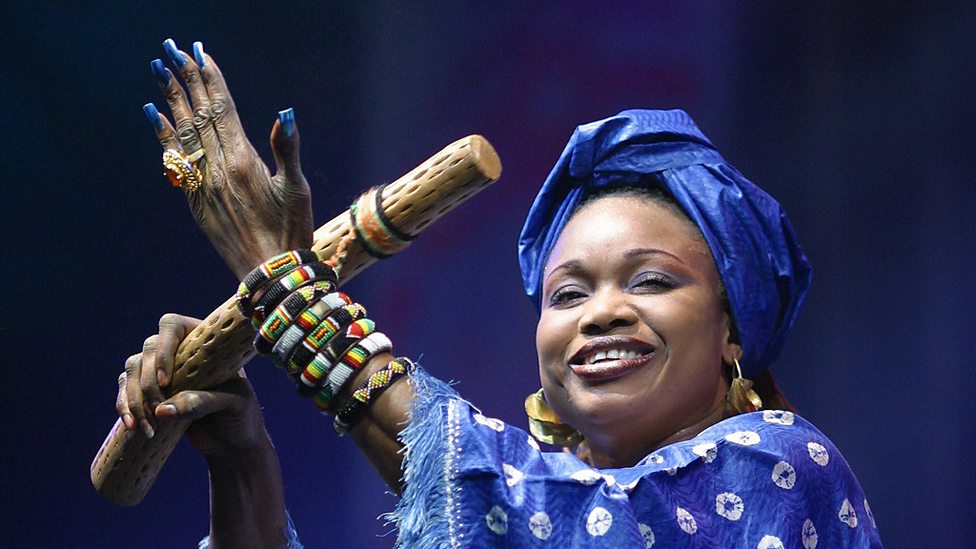 Magali: Hospitality, automotive, the least we can say is that you diversify your activities.
Oumou Sangare: Ah, yes! It all started in 2001(2) when I wanted to build some residences for people from Bamako in Wassoulou. I wanted to build little model homes or student cities, with common rooms where people can meet and co-rent apartments. But it did not work because it was not an African thing. Co-renting is not particularly a new idea here but many people would choose otherwise if they had a choice. That was when I was asked to transform Wassulu Residence Hotel, because Bamako lacked hotel capacity to accommodate participants for the African Cup of Nations held in 2002. Unfortunately, we were unable to complete the work on time. Suddenly, I found myself with this hotel, in which we had sunk considerable sums of money and had to turn it around quickly. So I threw myself into the adventure. After I personally supervised the work (I spent my life on the site … I think I can shed a concrete slab now! Laughs), I supervised everything. I was in the kitchen, at the reception, I was checking the accounts in the evening after the concerts and so on. It was crazy! But I started to like it.
Magali: Is it fair to say that you have become a business woman?
Oumou Sangare: That is an exaggeration! I'm not interested in the stock market, and my life has nothing to do with it. A true business woman gets up early to go to work in the office, starts to call or send emails while someone drives her around, negotiates all day and sleeps at night thinking about how to earn more money and have even more power. God thank you, my dreams are simpler! And hopefully more poetic. I am an artist first. I am pleased to have as much success, but it did not turn my head: I continue to cook for my family, I do not buy myself designer outfits from European countries or America. I prefer to use my money in otherwise useful ways to help others, and that's not very businesslike, or is it? Well, you can say I am investing in my people. Frankly if I was only interested in money, I would not get into these crazy adventures. I will sing at private parties throughout the world, and there I would make lots of money. Much more than all the things I do now, I invest in people, that's where I take risks. In fact with this hotel, I took a liking for it. Yet this has not been easy, nobody took me seriously because I am a woman and an artist. I had to fight. Today the hotel market here in Bamako is pretty good. But the beginnings were not obvious. It took a lot of energy and a belief in people. Curiously, when the hotel began operating, the staff had to be well trained so that I could delegate.
Magali: And what for agriculture!
Oumou Sangare: Not at all. I was looking for something new to do when my father told me that my grandmother had a herd of 3,000 animals. The idea took hold, both because I think that Africa must work for its food self-sufficiency, and because I fight against desertification campaigns, I wanted to pay tribute to my grandmother. Thus, I bought the farm, where I started to breed some animals. I would like to breed hybrid cows – between Dutch dairy cows (which give a lot of milk) and our African cows, accustomed to the climate. And I would like to import fruit trees from other parts of the world to add more to the already bustling diversity of crops in West Africa. In fact, I would like to create a sort of pilot farm in Mali. So last year, I went in the morning to help clean the barn and monitor the status of the herd. Of course, I could delegate these tasks to a farmer but I am a very invested person. This allows me to assess needs more easily and quickly. Here, for example, I bought a tractor to be independent and to really operate the farm myself. I have a vision that I do not do all this without thinking through them properly. This is consistent with my music, my texts, and my commitments. Let's say that in the coming years, I want to practice farming even more. I like to build, that's why I do so many things.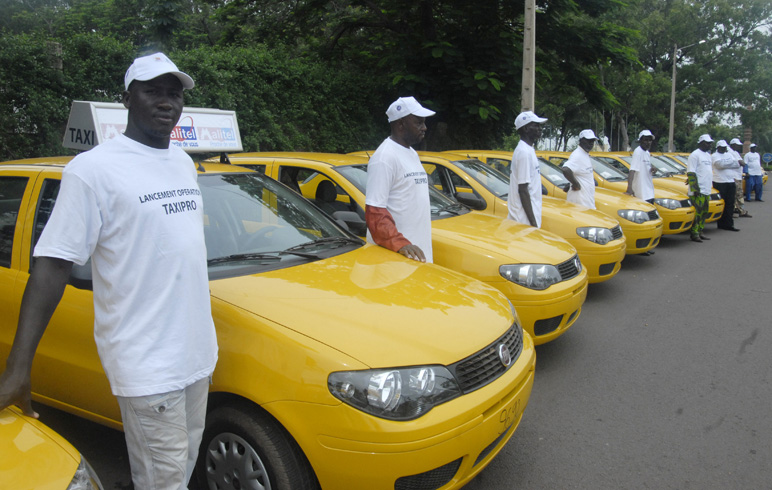 Magali: How did you come by the idea to sell cars? When looking for a tractor?
Oumou Sangare: Nooo! Not really. While touring the United States, I saw that the artists (especially rappers) marketed products that had nothing to do with music. I thought about importing four wheel drives to Mali at more affordable prices. That's when I was approached by a Chinese firm that wanted to enter the African market. For this, they had the idea to give the name of an African star to their models. And they chose me. Rather than just going to get royalties on the use of my name, I decided to create a company in April in Mali, Gonow Oum Sang, which employs Malians to market these models in Africa. I went to China with my lawyer, so we made an agreement with the Chinese company. It also allows me to check that it is not just money and fix hijacking of cars here in Mali. I wanted ABSOLUTELY to make these cars as luxury cars (leather interior and wood, cd player) and be accessible to the rising bourgeoisie here in Mali and even West Africa in general. They are sold between 8 and 17 million CFA francs, all options which half of the sales price generally charged for this types of vehicles if you were to import them. Most all-terrain cars of this quality that circulate in Mali from abroad are so expensive that even those who have lots of money cannot afford them. With "Oum Sang" it will be possible! It is a sign of the country's development: luxury cars sold by a local company at affordable prices.
Magali: But it is a huge work to launch a car brand! How are you able to reconcile this with your arts! Especially since this is a job you have never exercised.
Oumou Sangare: Oh, life is full of things we've never done before. I will not sell these cars myself: I hired a director who is named Kassim Diarra. This is a Malian who lived in France and who is returning to the country, a young man with a promising future. These are the kind of people we need in Africa to advance. I meet more and more young Malians (or Europeans of Malian origin) who think ahead to start their businesses here. Europe seems so conservative, doesn't like Africans, only a few opportunities open to African young talents, but here everything is an opportunity for the Malian.
Magali: Your company was inaugurated in Mali, with full honors. Did you expect such a reception?
Oumou Sangare: Frankly, not so much. You got the account that the President of the Republic and members of the Government came to participate in the inauguration? It's beautiful! When ATT (Amadou Toumani Touré, the Malian head of state) said he was very proud of me, I was very excited. I really felt that my country was supporting me. And then there were a lot of artists and important people. Another thing that made me very happy is that the first car was bought by a woman. This is Nuima Beleza. She runs a cosmetics company, she arrived after the ceremony and as I was welcoming, saying "Oh! You blew it! "She replied," No, I ran to be able to give you this. "And she handed me a check, the amount of cash for the exposure model.
Magali: "Oum Sang." Why have shortened your name for the brand?
Oumou Sangare: "Oumou Sangare" was too difficult to pronounce for the Chinese. They tried but… In addition, "Oum Sang" sounds easier and some people might even think it is some Asian language. No, it is African. It's funny that this story has happened because it's just like the Chinese are attracted to African culture, I have become a bit accustomed to Chinese culture as well and I am beginning to like their food as well whenever I go there.
Magali: The Chinese products do not necessarily have a reputation for quality. Don't you fear that these Chinese cars are not very strong?
Oumou Sangare: You say that because you're French. One of my uncles had a 2CV that he kept for over 30 years! For a long time in Mali, we have had only French cars, and the offer has diversified. But we had not yet gotten into Chinese automobiles. For "Oum Sang" I chose models with a Japanese engine. First to counter this bias on the strength of which you speak, but also for vehicle maintenance reasons: Malian mechanics know Japanese cars, but not Chinese.
Magali: Have you been inspired by a similar experience to create this?
Oumou Sangare: No, not really because I have not found another example of a celebrity who is launching a car brand to their name, even elsewhere in the world. I think it had never been done before. In any case, I do not have any knowledge of it. Similarly, I do not remember another vehicle dealership inaugurated by the head of state anywhere in Africa. I have heard that some cars are being made in Ghana but I hear the government there doesn't seem to like the idea or the person who started making those cars. I would like to partner with the Ghanaian car makers one day. Maybe.