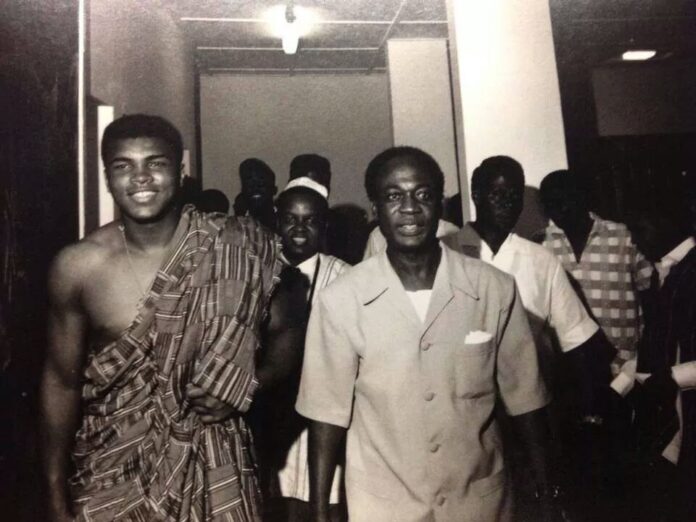 Kwame Nkrumah Did Not Need to Surround Himself with Nice Guys. He was the Nice Guy. He Needed Executioners.
For instance, I don't disagree with Kwame Nkrumah when he says that slavery evolved into feudalism and feudalism into capitalism.
However, after studying Kwame Nkrumah, I realized that Nkrumah was a peace-making philosopher-leader and a few of his ideas, and I mean just a few of his philosophies, needed improvement from someone like Narmer, the Warrior Philosopher.
In this way, every peace-maker needs a warrior as his best friend. There's no peace without the tools of war! In other words, there's no peace without Deterrence.
I will expand on my thesis more, but spare me a brief introduction:
We first need to understand that there was never an economic system in the west referred to as slavery per se. Although slavery underpinned much of the economic systems of the west. Feudalism enjoyed from the fruits of slavery. Capitalism too, enjoyed and still enjoys from the fruits of slavery.
What has happened, rather is the degree of removal of the [white] laborer (who's placed nicely below the [white] administrator but above the slave) from the slave. In other words, under feudalism, the white elites didn't care that the white laborers saw slaves more often. They even lived with some. Under capitalism in the American south the white laborers saw African slaves often too and even lived across the railroad from some.
Today's modern capitalism has succeeded in hiding the slave systems (Prisons for instance) largely away from the perusing eyes of most [Black and white] laborers as well. But the plantations exist no matter what the system is called. In short: Slavery, or the slaver systems of the west, have not changed in western economies, only their degree of pervasiveness have changed.