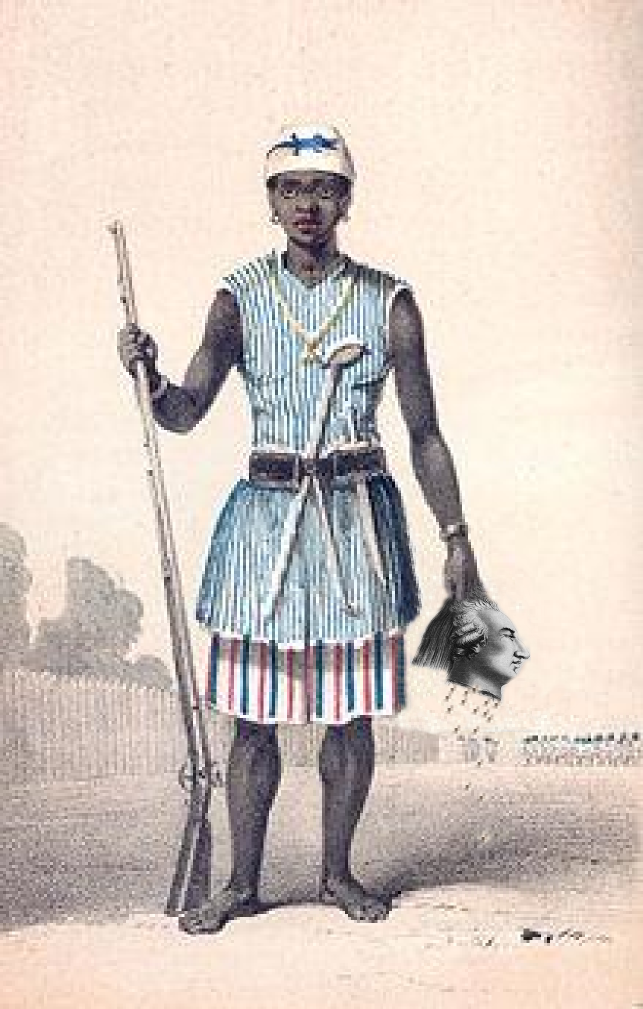 They were know as "Our Mothers" in Dahomey and beyond. Not the Amazon Warriors.
The correct name for the Gbeto (hunters, who were almost all women) when they came together and formed armies for war was: Our Mothers (or in the Gbe language: Mianor, Mianorwo, or Miano).
Hence the official name of this famous, revered, all woman-armies of the old Kingdom of Dahomey was not "The Amazon Warriors," and it wasn't even The Gbeto (Hunters).
It was: Our Mothers! Let that sink in for a moment.
In general, however, there's also a reason why in most African societies we don't have queens. We have queenMothers!
Note the emphasis on Mother. Let that sink in.