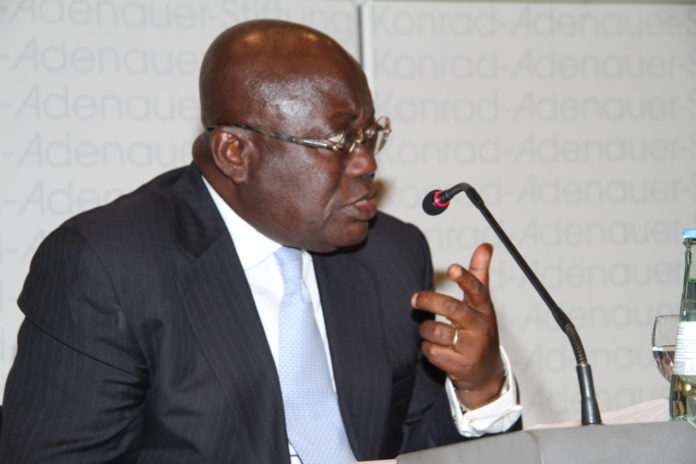 You've succeeded in signing a contract with the government of the United States (a nation with a long history of exterminating nations and enslaving the rest), in which you handed over my lands, waters and seas to the US.
In return you pocketed 20 million dollars and you hold onto a promise made to you by the US that your ugly sons and daughters will one day obtain scholarships to the University of Arkansas (Little Rock) where they will study law, return to Ghana, and become colonial clerks.
All that and I still find the decency to only insult you Avu-Koklo, which literally translates that you are in fact a "dog-chicken". That is, you are not even a creature, let alone to be capable of thought and/or emotions. You are a fallen creation, something between dog and chicken, but not fully formed.
You take issue with the insult because you believe that you are human and that you are fully-formed. Perhaps. You claim that selling my lands, waters and seas and me into slavery should not warrant such an insult towards you.
Now I ask you, at what point in the relations of fully-formed humans (since you claim to be one) can one use the vocabulary developed by humans, "Avu-Koklo," to address your horrific inhumane behavior towards my person? At which point in my enslavement am I able to insult you (the one who betrayed me into slavery) Avu-Koklo?
You see, your problem, which used to be entirely your own but which as a result of "American Democracy" you've now directed at me and ordinary Ghanaians, is that because the colonial master sat you in a classroom in London and stuffed your empty head with lyrics of "civility" you've never been the same. Whatever happens in those schools in London or Little Rock, Arkansas, I hate to break it to you, it is no education. At all.
It is lobotomy. And it has a long history in the United States itself, where famous white medical doctors, who claim expertise in civility, actually used a steel pick to wipe away the personalities of their wives who dared to challenge their ideologies. How did they do it? They poked between the eyes of these women and accessed the frontal lobes of their brains and destroyed it. These women lost all personality and emotions as a result. And their thoughts became equally useless if not non-existent.
Now what? What you've also had them do to you in those American, British & German schools is a lobotomy par excellence. It doesn't have to be done with a steel pick. How else is a man with his emotions and thoughts all intact able to sell Ghana to the biggest slave plantation the world has ever known, the USA? How else, if not for the fact that you are an Avu-Koklo?