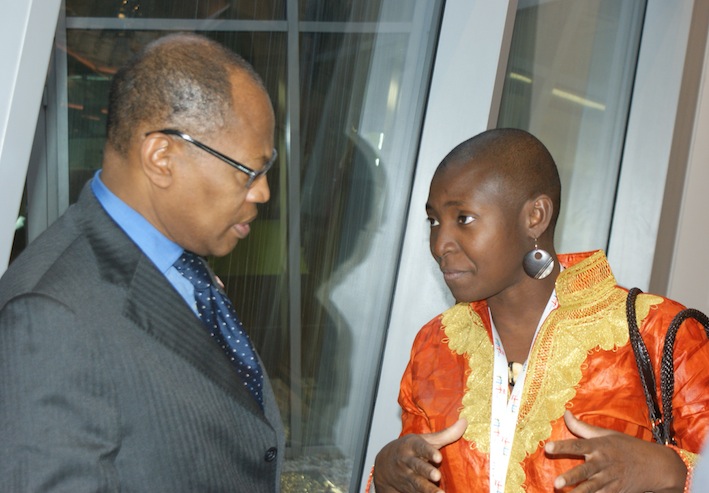 Mr. Mohamed Ibn Chambas arrived in Khartoum today to take up the position of Head of the African Union-United Nations Mission in Darfur (UNAMID) and Joint Chief Mediator.
"I am happy to take up my duties in Darfur at a very crucial time", said Mr. Chambas upon his arrival. Over the next weeks, the new UNAMID Chief will be meeting with a range of top Sudanese government officials, Darfur authorities, ambassadors, United Nations representatives, as well as UNAMID leadership and staff.
Mr. Chambas, who replaces Mr. Ibrahim Gambari, brings to his new position extensive experience after a long and distinguished career in both international and governmental forums.
"I will work diligently and tirelessly to accomplish the tasks assigned to UNAMID, including advancing the agenda of peace and stability in Darfur," said Mr. Chambas. "Only an all-inclusive peace on the basis of the Doha Document for Peace in Darfur can bring a lasting solution to the suffering of millions of men, women and children in this region," he added.
On 20 December 2012, United Nations Secretary-General Ban Ki-moon and African Union Commission Chairperson Nkosazana Dlamini Zuma appointed Mr. Chambas of Ghana as their Joint Special Representative for Darfur, Head of UNAMID. His responsibilities include those of the African Union-United Nations Joint Chief Mediator.
Mos recently, Mr. Chambas served as Secretary-General of the African, Caribbean and Pacific Group of States. Prior to that, he was President of the Economic Community of West African States (ECOWAS) from 2006 to 2009, and Executive Secretary from 2002 to 2005.
A former Member of Parliament, Mr. Chambas notably served as Deputy Foreign Secretary of Ghana in 1987, and as Deputy Minister for Education in charge of Tertiary Education from 1997 to 2000. Between 1991 and 1996, he was involved in mediation efforts in Liberia.
Born in 1950, he attended Mfantsipim School, Cape Coast and Government Secondary School, now Tamale Secondary School, Tamale. He holds degrees in Political Science from University of Ghana, Legon, (B.A. 1973) and Cornell University Ithaca, New York (M.A. 1977, PhD (1980). He has a law degree from Case Western Reserve University, Cleveland, Ohio. He was admitted to practice law in Ghana and the State of Ohio.