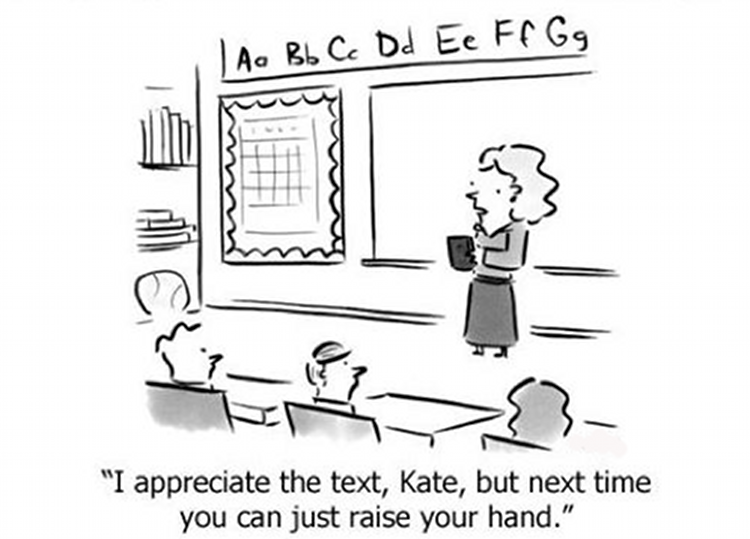 I was actually finding Bad Teacher somewhat entertaining – in that way that Hollywood movies make you overlook their ample shortcomings with crisp sound and quick pacing. That is, until it became glaringly obvious that the movie was less about Cameron Diaz being a bad teacher and more about furthering a racist agenda. Here are 10 instances which point to this conclusion.
1. In the movie, Elizabeth Halsey (Diaz) plans to get breast enhancement surgery to attract a rich husband, so she looks at magazine photos to find the perfect breasts. Such as the one, below, of white women dressed in elegant evening gowns.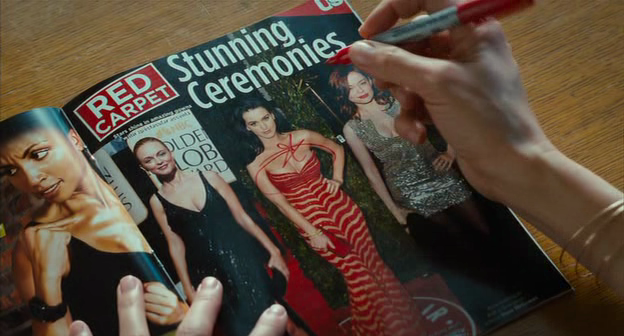 The photo of black women?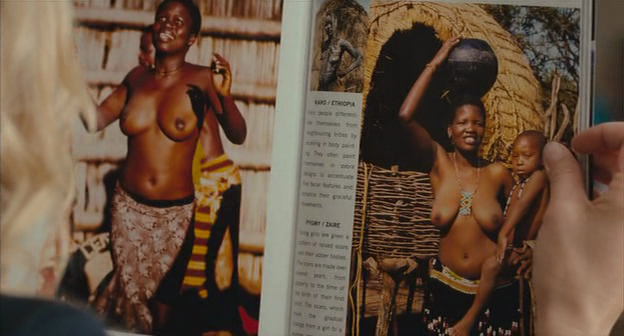 Elizabeth (Diaz) finds this image looking through a travel magazine on women in Africa. In contrast to the earlier photo, these black women are topless, suggesting primitiveness, savagery, and showing a general lack of respect for black women's bodies.
2. Taking another jab at the African continent, Scott (Justin Timberlake) said:
We discovered this new Ethiopian restaurant. They finally got their own cuisine. Progress.
Is it progress that Africans/blacks actually own something? Or that Ethopians are no longer starving?
3. On a school field trip two teachers suddenly start talking about slavery:
Scott (Timberlake):You know, when President Lincoln abolished slavery, it was not a popular opinion.
Elizabeth (Diaz): Hmm.
Scott (Timberlake): I just hate slavery so so much.
Elizabeth (Diaz): Slavery's the worst.
Scott (Timberlake): If I could go back in time and undo slavery, I would. I hate it.
Can you say… white guilt? And definitely not a sincere guilt.
4. On being not able to afford breast enhancement surgery…
Office Secretary: The total is 9300 for the surgery, plus one night's stay at our facility. How would you like to pay?
Elizabeth (Diaz): That's absurd. I'm a teacher, not a drug dealer.
5. Later, there's voiceover and a clip from Dangerous Minds (1995) of Louanne Johnson (Michelle Pfeiffer) saying:
When I go to my grave, my head will be high. There are no victims in this classroom.
Next, Amy (Lucy Punch), Elizabeth's teacher nemesis, is seen savagely beating a pinata to shreds. She is blindfolded with a red bandana to the audio of screaming children and Coolio's Gangster's Paradise. (Gang rivalry gone wrong?)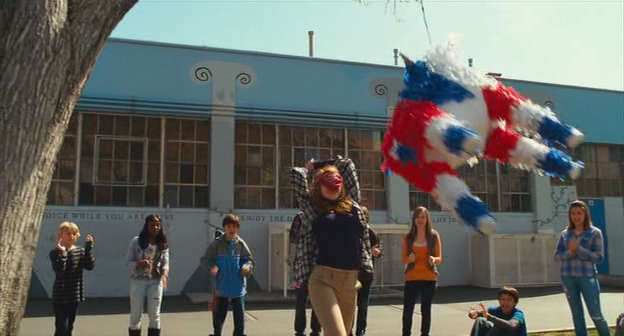 The next shots show bandana-wearing Amy mean mugging Elizabeth who is dressed in black shades and a black dress. (Funeral attire?)
6. Giving advice to a white student on getting a girlfriend…
Elizabeth (Diaz): Here's the deal man. I cannot keep sugarcoating this for you. This girl is never going to be interested in you. Never. You clearly have rich interior life with the poems and whatever but she wants a guy like Ian what's-his-face
Boy: Ian Mendelbaum? The rapper?
(She nods.)

Boy: He's an idiot!

Elizabeth: Yeah he's a fucking moron! But she doesn't care. She's superficial and her priorities are all fucked up.
Translation: Black men (rappers) do not have brains or intellect (rich interior life). They are idiots and morons and if any white girl wants to date them, she must be superficial and have misguided priorities.
7. The only black male student is the movie is engaged in a passionate argument about LeBron James and Michael Jordan, while white students talk about school books and grades.
Other minority groups and of course the educational system also received some attention…
8. After grading her students' sub-par tests, Elizabeth (Diaz) said:
Pathetic, this is why the Japs are overtaking us. And believe me, I don't mean you.
Then she points to an Asian(?) kid in her class. Is he Japanese? Maybe. But he could also be Korean, Chinese, from some other Asian group or from some other continent altogether. But this scene assumes all Asians look the same. While 'Japs' is also a derogatory way of referring to Japanese people.
9. On racial bias on standardized tests:
Elizabeth (Diaz): I've been speaking to various, uh black… citizens who alleged that your tests are biased towards white people and Orientals.
State Test Official: Ok, let me tell you something right away. A: Orientals test better. B: Every couple of years, we get these cock-a-mammy charges coming in from various parts of the state. You should hear the things that they call me. Racist and fag-a-tron and faggy Hitler and dick breath. Ok? But
I am not racist. I voted for Obama.
Note that whites are the only group referred to as 'people.' After Cameron Diaz says the word black, she struggles to come up with a word of how to describe blacks – people wouldn't be accurate – so she settles on citizens. Even hearing the word 'citizens' causes the state test official to squirm and look up to the ceiling as if this word too may not be fitting.
Stereotyping Asians as model minorities and referring to them as Oriental is also offensive. And cock-a-mammy? Fags? Obama? Really?
10. Amy (Punch) on teaching at a new school:
When the superintendent personally asks you to work at one of the worst schools in the state… well, you say yes. And boy I am looking forward to bringing my brand of zany energy to those underprivileged students at Malcolm X High School.
Of course 'black students' are never mentioned directly, but what else comes to mind when you talk about a school named after a black civil rights leader?
And just for fun, here's another reference…
There's a brief video clip from Lean on Me (1989) in which Morgan Freeman said:
There's only one boss around here, and that's me. The HNIC.
(read: Head Nigga In Charge)
* * *
Maybe if there were just one or two or even three comments or if the majority of them had any real relevance to the plot, it would be difficult to label them as intentionally racist. You can disagree with the way blacks are portrayed in the Blind Side (2010) or Precious (2010), but the main characters are overweight, under-educated, poor, and a host of other things so a stereotypical outlook, although not desired, forms the spine of the story.
Bad Teacher, on the other hand, seemingly has nothing to do with race but wants everything to do with race. There's no question that the movie's race jokes are more offensive than funny. All that's left to decide is who amongst director Jake Kasdan, producer Jimmy Miller, writing team Gene Stupnitsky and Lee Eisenberg, and some uncredited writer(s) deserve credit for achieving this new ceiling of racial insensitivity.