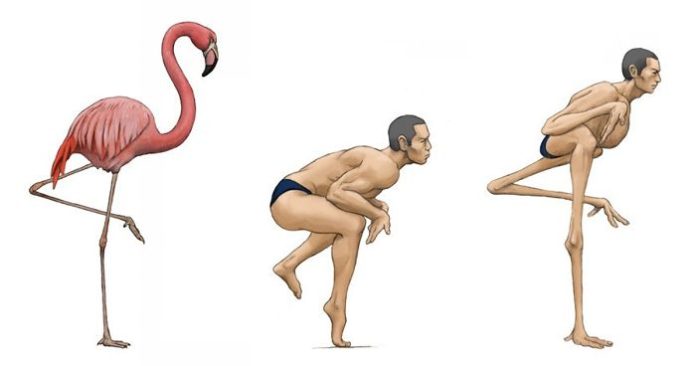 Animals and Humans: Is There a Difference?
Is it simply a sign of human hubris to think we are much different from forest animals?
We eat, they eat. We sleep, they sleep. We procreate, they procreate. All by much the same means, measure, and pleasure.
Then what is so different?
Well, we humans can get diplomas from highfalutin colleges and universities. We can lose ourselves in careers imminently on the verge of some version of success. How different we must be.
Do forest animals read books? Do forest animals ramble about their hopes and dreams and aspirations or stockpile ample reserves for this life and the next? Do forest animals make five-year plans? Surely, they do not. Surely, they cannot.
How different we certainly are.
We have demonstrated that we can yearn for and achieve a daily diet that spans cultures and condiments. But surely a farm kitten cannot enjoy a jungle cat's diet.
Surely a forest animal cannot mark several plots of land—one in the country, another by the sea, and still another in the mountains. But, yes, we humans can.
Adding to all these things we have set to distinguish ourselves from the farm animal, we further stress that this process of distinction, indeed the very act of thinking, is yet another characteristic of our ingenuity.
We humans perceive ourselves as thoughtful creatures, our minds ever crowded with choices and judgments. But truly thoughtful creatures, unlike humans, would often show careful consideration or attention to the needs of others, both fellow humans and forest animals. Certainly, thought is not solely a product of having a thinking brain.
Thinking, likewise, is not without its faults. Humans might imagine possible situations, remember or recall things to mind, decide on possible actions, or express particular opinions—whatever does this thinking have to do with making good, right, sound, or just decisions?
Thought or thinking alone are insufficient to make claims of superiority. Arriving at reason or logic is not a grand feat, as both only chart circuitous paths to self-defined destinations. What is reason but our own explanation or justification for our own actions? What is logic but our own effort to catapult ourselves above other beings?
But is this view of the world, of our worlds, as two—separate and unequal—is that a genuine reflection staring at us through the calm waves of a clear river or is that purely a reflection of our socially constructed, intelligently designed formal training?
In the halls of higher ed and lower ed, in our texts and in between the words of carefully typeset pages, we are socialized, and some might say indoctrinated, to understand our differences more than our similarities.
We are far better compensated to theorize and ponder about how we humans differ from our fellow living, breathing creatures. Though we receive no compensation to pursue knowledge towards how we could live together in mutual respect and harmony. We allow the rewards of compensation and those people who put compensation first, before all, to man the steering wheels that drive our societies.
This is how we differ from our ancestors. In this separation of human and animal, while both inhabitants of the same planet, we, unlike people who came before us, have made the conscious decision to be different.
Currently, our aim is to differentiate humanity from nature. Our philosophies are structured to forge the appearance of dissimilarity rather than unity, to invent chasms between ourselves and the natural world. With the ultimate desire that we can exercise some grand omnipotence over it.
In relentless pursuit of a mirage—a figment of happiness, achievement, desire, gluttony, and greed—we humans have diverged from other living, breathing beings in their appreciation of the real, seemingly mundane, pleasures of life.
We humans have abandoned waking up to a sun-kissed morning after a long night's rainfall…for the fluorescent glow of a corded lamp. We humans have forsaken the sounds and smells of buzzing bees…for the acrid stench of bug repellants. We humans have cast aside the chill of a gentle breeze brushing against our naked skin… for the steady staleness of recycled air.
Is this life? Is this progress? Or do we have something, still, to learn from forest animals.