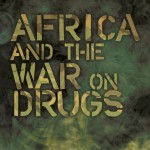 LAGOS, Nigeria – Africa and the War on Drugs by Neil Carrier and Gernot Klantschnig is a welcome addition to the literature on this dangerous menace that is threatening Africa's security, governance and developmental processes. The approach taken by the authors will no doubt be received as controversial and will certainly generate debate in Africa and elsewhere and especially among those who are concerned about the multifaceted impact of drugs on African states.
But what is the background to producing yet another piece on Africa, drugs and the so-called 'war' being waged against this menace? While the book offers an interesting provocation on the nature of the response to drug trafficking in Africa, and I would add West Africa in particular, it is selective in history and therefore misses deeper trends within at least West African societies that demand elucidation in order to understand the present predicament. The book should be situated in its proper context: the political duality of West African states.
The extent of the problem.
In Africa, drugs have such an extensive and pervasive impact in different African states to the extent that the security, both domestic and regional, of the whole continent is now threatened by the reshaping of relational dynamics between and among different groups.
For West African states, one of the most serious challenges to state survival at the beginning of the twenty-first century are the multiple but differentiated impacts of drugs-related activities on public, private sector and community institutions. As a result, the money accruing from such activities and the emerging culture of the quick and easy acquisition of money has become an accepted and defining character in several African societies.
This kind of money has bought drug cartels friends in high places in Africa, and penetration of the highest levels of public service institutions. In this respect drugs are, by far the most attractive quick money spoiler. But real danger with drug money is that it coexists and comingles with licit money from genuine businesses.
These flows have become so pervasive in West Africa that the coastal fringes of this region, that through the years has shifted from slavery, to pepper transportation to the West is now popularly referred to as the 'coke coast'. The scale of the problem is so massive that the United Nations Office for Drugs and Crime (UNODC) in 2009 stated that, 'the crisis of drug trafficking in West Africa … is a serious security threat'.
This is the background and context within which 'Africa and the war on drugs' should be a located; a book that uses historical and other approaches to produce a fascinating narrative that seeks to dispel what the authors argue are hegemonic conceptualisations and discourses that 'allow little room in corridors of power for alternative approaches to tackling drugs' (p.7).
Very early on in the book, the authors clearly demonstrate a certain bias for their arguments by positing that '…the debate about policy alternatives has almost been non-existent across Africa' (p.8). For such a well-researched book, this shows clear oversights about some of the efforts being undertaken on the continent, albeit not always successfully.
For example, taking states aside, both the African Union (AU) and the Economic Community of West African States (ECOWAS) have since the early 1990s shown an understanding for and appreciation of the extent of the drugs problem and the need for policy alternatives. This oversight on the part of the authors in examining what Africa's flagship organisations are doing in terms of drugs is unfortunate.
The section on 'Drug barons, traffickers and mules: Africa as entreport' is particularly fascinating and well-written though a bit more empirical research would have shown that their 'case', Joe Brown Akubueze, is not just one of the entrepreneurs who 'have helped to create the image of Africa as global drug entreport', but that in reality he represents a new type of drug actor whose tentacles reach into different aspects of commerce, politics, law enforcement, the judiciary and traditional institutions.
Unlike the presentation that Akubueze is unique, in reality a lot is known about such people. In Nigeria, Sierra Leone, Liberia, Gambia, Kenya, Ghana among other countries, there is an emerging body of literature that is beginning to strip bare the presence and nefarious activities and the unintended impact of the activities of such individuals and groups on society.
Between 2006 and 2011, West Africa saw several cases in Ghana, Liberia, Gambia, Sierra Leone and Nigeria, that showed the pervasive nature of the activities of such actors. More importantly, several large scale hauls have been noted in several coastal states. Since 2009, at least in some West African states some of the members of the violent groups now operating in Northern Mali were known to have bought cocaine in particular, in large commercial quantities for onward transport from the coast, across the desert to Europe.
Unfortunately, the book only presents such reports as feeding into a pre-existing discourse that sought to portray Africa as a 'coke coast'. Between these years, West Africa, at least deserved such descriptions. A careful read of this chapter creates a certain nagging feeling of selective historicity, of choosing and presenting facts to buttress an argument that drugs are not really Africa's problem. It also misses key realities of West African governance, political duality, that help contextualize and explain certain elements of the drug trade.
The political duality of the West African state.
To attempt to understand the extent of the drugs trafficking problematic in West Africa, it is imperative to put it in the context of family, cultural, and historical elements. All of these touch on what might be called a 'cultural ethos' that needs further exploration for it has an important bearing on why such activities continue, in some cases even with the knowledge and tacit support of the local community and lack of strong intervention by law enforcement agencies.
In the realm of narcotics control, as in all political concerns, there exists a pronounced dualism in West Africa. On the one hand there is a parliamentary and judicial/legal (modern) system together with all its accoutrements and relevant institutions including a police force, which have been inherited from the former colonial masters.