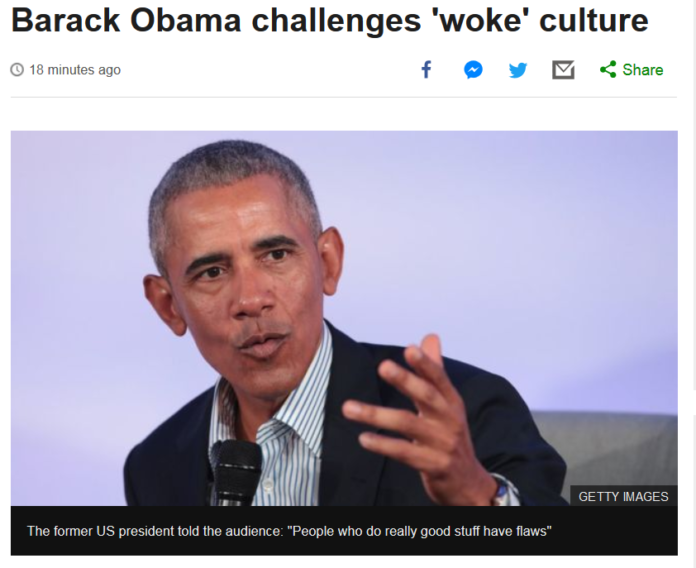 Is this the same man who made a case for himself for being "WOKE" in 2008? Is this the same Obama who went up against The Clintons and their bad record with African Americans in 2008? Is Obama the same man who prosecuted the case against Hilary Clinton in 2008 in front of the "WOKE" peoples of America? Did Obama not demystify the image of Clinton as the First Black president in front of all the #WOKE peoples of America?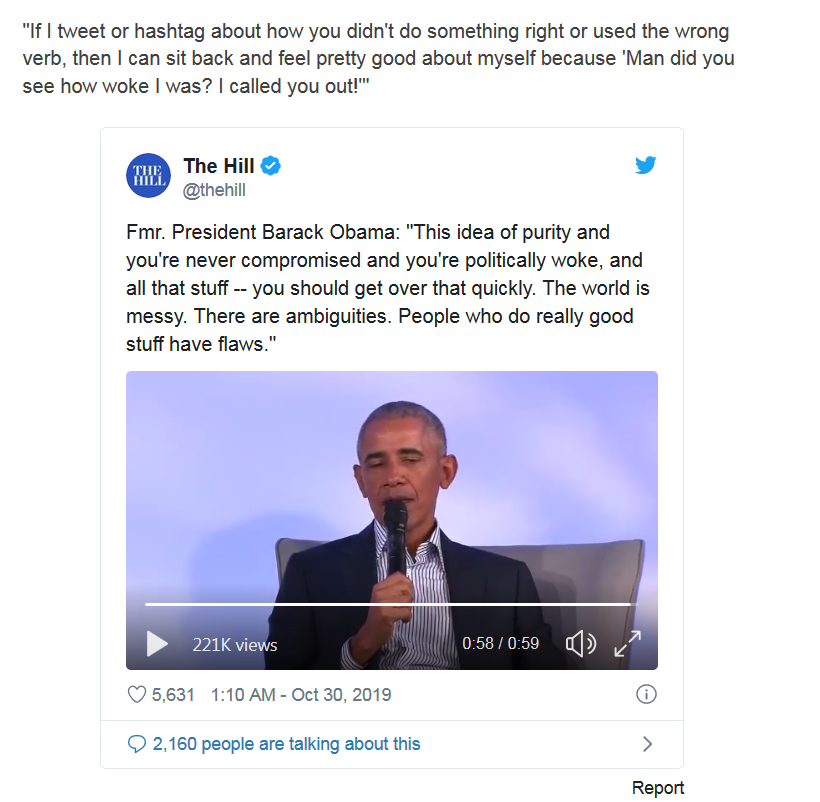 When folks, particularly, when #ADOS folks, now question the dubious policies of candidates of the Democrat party, in 2019, their "Wokeness" must be questioned? What? ADOS folks can't bring about change? What does Obama think ADOS folks have been doing in America, to change America, before his supposed Kenyan Father arrived to Harvard? Sleeping? Is Obama bewitched or is he just another idiot?
#ADOS folks say it and I get it: These multi-racial multi-loyal folks; these new African Metha (more-educated-than-their-ancestors) implants into the US, are not interested in solving problems in America that affect Black people disproportionately. To Obama, and to those with multiple loyalties, every small victory is a win even if that victory does nothing to help African Americans. To Obama, a win for poor whites is a win. A win for poor white women is a win. A win for veteran white men is a win. A win for gay white men is a win. Only that all these small wins add up to the increased, and increasing, Black-white wealth gap in America!
These messy wins do nothing for Black America! But, to Obama and the lot of his Democrat party loyalists like Elizabeth Warren (the Jewish woman who once claimed she was native American), if Black folks receive 10 bucks, white folks must get 1,000 bucks in order to make change possible. We are tired of the nonsense. Since we know that the gap only persists, getting worse each election cycle. Woke #ADOS is bringing much attention to this Pharisaism of the Paralogisms of whiteness in the US.
Why is every election about white people? Not a single election in American history has been about any group of people but whites: what can whites benefit from change? Each and every time! If it doesn't benefit white people, no need. This is what Obama means by "the world is messy." Hell yeah! That's why your ass couldn't bring about any real change. That's why your ass was a disappointment. That's why Trump is president. Exaclty because Obama was a gross disappointment. He feigned being #WOKE when he couldn't comprehend being woke! Obama faked "wokeness."
And for that we have Trump: the exact thing all white cohorts want! Why should ADOS continue to give in to white wishes when the people of African descent continue to be shortchanged by it? The man, who barely looks like his supposed siblings, is questioning people of African-slave-descent of their "WOKENESS" when they are being terrorized by Obama's own white half brothers and sisters daily? This is blasphemy. This is supreme lazy politics!
Since when was #WOKENESS about correcting grammar? How childish of Obama? This Idiot, this man affectionately called "Omaaba" (The Problem) in Ghana, takes the conscience and consciousness of Black folks for granted. Never again will anyone like Omaaba again deceive the peoples of African descent in America or fake their Wokeness for political and financial gain. The tides have changed. Obama must hide or he's gonna have to soon painfully accept the rude awakening of the failure of his presidency!