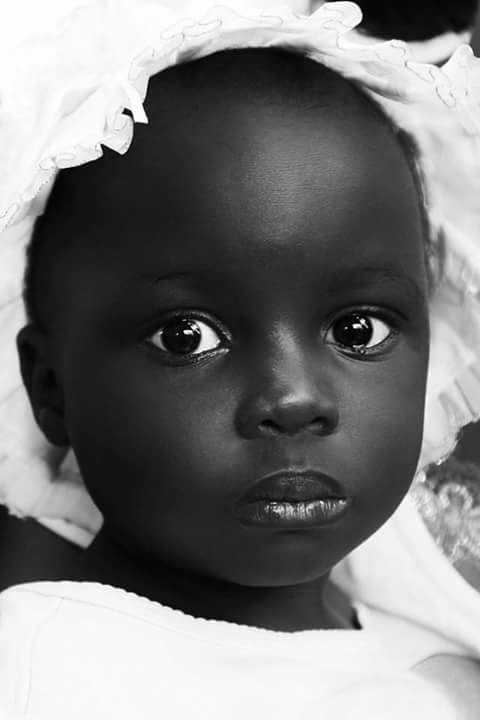 "I can't be beat! I had 180 amateur fights, 22 professional fights, and I'm pretty as a girl. Will [Smith] is pretty for a young man–but I'm even prettier for an old man. When I was his age, I was twice as pretty," Muhammad Ali, Heavyweight Boxing Legend.
What is wrong with a visibly fairer skin? We see them in our offices and on television screens every day. Did Nivea remind us of our secret love for the fair skin? Since the advertisement hit the billboards and our television screens, the copywriters at Nivea have been at the knifing edge of social media and fashion connoisseurs. Suddenly, we pretend to be agitated by the racism and colorism perpetuated by beauty products.
Pretty fair colour
In our closets, we are all narcissists, constantly nursing a vain ambition to look nicer and prettier. Even Boxing Great Muhammad Ali, our most impressive representation of masculine iconography, is besotted with his looks than his muscles. In his lyricism of self-love, 'the self-aggrandizing motormouth of sport' devoted so much of poetic renditions to extoling his fine physical features. His use of the word 'pretty' got language experts thinking: "pretty makes him more handsome than handsome would."
What are Nivea's worst faults for designing a product that will make us pretty? The tagline or signature statement of the campaign was chosen carefully: 'For visibly fairer skin.' Perhaps that is where Nivea let us down. Why would somebody want to be fairer? Is being fair not enough? What are the semantic properties of the word 'visible'?
In marketing communication and advertising, copywriters enjoy a license to make convenient use of language to extol the virtues of a product and advocate for patronage. Brand managers master how to communicate the product's unique selling proposition to win customers. You buy at an impulse when that selling proposition is convincingly articulated with strong, emotive words.
The power of words
If Nivea's unique selling proposition is that you will get a visibly fairer skin when you use it, or your fair skin will not be visible until you have used their lotion, then Nivea has only done a marvelous job with their recent campaign. Advertisements are basically claims that are only verifiable after customer experience. If you do not enjoy the benefits the same way as promised, the options are innumerable.
Here, Nivea's wins the argument. If you do not desire a visibly fairer skin, do not use this particular product from the Nivea stable. The description for the product is quite convincing: "Natural fairness greatly improves skin tone and evenness, even on dark underarms and other harder-to-get regions of your body to give you beautifully radiant and glowing skin. Natural fairness works by reducing the overactive melanin in your skin, allowing for reduced dark patches and fairness."
These claims are not untypical of product communication and copywriting. When I worked in the advertising industry as a copywriter, I learnt how to use words to make products look good and irresistible in the market space. We made an extravagant use of language, breaking the grammar rules and deploying a combination of superlatives to describe very simple product attributes. It is our license.
As a communications practitioner and a logophile (lover of words), I see nothing wrong with the Nivea campaign. The segmentation and product targeting are clear and unmistakable: a solution for people (probably with fair skins) who want their colour to be visibly fairer. It is not for everybody with a skin. Certainly not for black skins.
White is right
Omowunmi Akinnifesi, the brand ambassador displayed on billboards in Nigeria, Ghana and other West African countries, is fair complexioned. In the TV campaign, the 2005 Most Beautiful Girl in Nigeria is seen showing her visibly fairer skin and hugging her daughter with breathtaking vivaciousness and nourished agility. Her skin lightens up when she applies the cream on her body, suggesting youthfulness, grace and oomph.
As a black person of African descent, I find the subtext of the product communication quite worrying. Nivea is resuming the carcass of the old racist narrative–that white is right and black is not good enough until it lightens up. In an age of racial diversity and multiculturalism, the idea of lightening or toning up the black skin to make it visibly fairer, is sad and retrogressive.
People of colour have always had something to fight for–to claim some recognition or self-identity. Where our colour has played anything in our favour, we have only added up to the numbers for affirmative action and racial balance. We have even been told that we are too black by people who are never too white. Some of our people are happy with a little pinch of whiteness and will do a load of Nivea for a fairer skin.
Colour hypocrisy
This is the big market that Nivea may be reaching out to. They are everywhere–in our parliament, markets and churches. Even at university where we are taught how to analyse the various genres of black literature, we are not as liberated as we are projected. There too, we celebrate whiteness and cherish the visibly fairer skin.
Oh yeah, visibly fairer skins get you good attention at university. For the umpteenth time, I will retell my sad colour adventure at University of Ghana where a colleague with visibly fairer skin was whisked from amongst us to sit at the high table at a friend's birthday party. The celebrant requested a handsome person with a fairer skin to brighten the high table. Her idea of a handsome man was somebody with a visibly fairer skin. The colour war is a battle of the mind rather than the skin.
Nivea will continue to win the battle for the superior fairer skin until we change our minds about all things white. The bleached skin is not only a testament of inferiority, but a struggle for vain recognition. And let's be honest, those who appear to be offended by Nivea's campaign for a visibly fairer skin have a different colour problem: They love the visibly fairer skin too but they don't want to be reminded of the bleaching agent. Nivea has exploited our collective hypocrisy and we can't blame them.