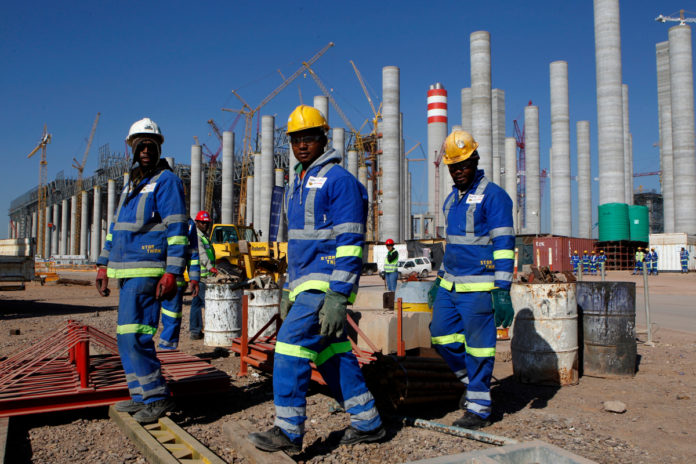 After Pastor Mensah Otabil's missteps and gaffes culminating in the failure of his personal Christian Bank—which collected interests on loans; a sin—many rose to ridicule those who still stood loyal to the pastor. Obviously, the ridicule was aimed at Christians, and in some respects, it was aimed at mocking the religion that is Christianity. Much of the reaction to Otabil is rooted in the frustration many feel about modern Christianity (particularly Charismatic Churches) as directly or indirectly contributing to the continued under-industrialization of Ghana.
My dear, I hate to break it to you that Christianity, per se, is not the problem. Hell, religion is not a factor in the under-industrialization of Ghana. It is simply not!
The problem is straightforward: Too many people in Ghana, especially our leaders (I have met them), cannot decide whether they want to be Christian, or belong to a Traditional Religious Temple. For example, a friend confessed to me that he was Catholic, but he goes to Church carrying his great-great-grandfathers toe-bone in his pocket. "Why?" I asked. "Haha Haha… Narmer paaa," was simply how he replied.
Fine. What has this wavering attitude or nonchalance about committing to a specific religious doctrine produced in the body politic? It has given rise to people who are either not fully committed to the doctrine of Christianity and Christian Culture, or people who are not totally committed to their village Temples. That is not to say this attitude is essentially detrimental to Ghanaians. But if industrialization that is, it certainly does not help.
How? You would have to trek back a few hundred years. Christianity did not prevent Europe from industrializing. Ma'at (and the worship of a Holy Calf) did not prevent Kemet from founding civilization itself. Islam did not prevent the Moors from giving the modern world modern mathematics. If you like you can read more about this here.
If those who claim to be Christian are truly committed to Christian Culture, they would be taught and they would made to understand that to industrialize means to exploit (often others!). Otabil, and his interest rates at his failed bank, understands this very well, although he fails to make it clear to his congregations. Christian culture actually helped Europe industrialize because it formed their "moral" foundation for western exploitation of Africa. (Europe is "chosen" by God to rule the world and Africa is cursed through Ham to become their slaves.) Christianity formed the moral foundation for European colonialism in Africa and it still forms the moral foundation for USAFRICOM and neocolonialism (for instance, the war against Islamic Terrorists!)
What would a true African Christian Culture look like? It will be one rooted in the idea that it is from Africa that all things begun—historically and civilization-wise. The primacy of Africa then cannot be questioned! And with that, Africans must have been chosen by the God(s) to conquer the world and bring enlightenment to the rest of the world. (We have partly succeeded in this regard—we have populated the world and we have brought it some civilization). This is what Kemet believed. This is what the Moors did.
In this regard, a truly religious African Culture—be it of a Christian bent, an Islamic persuasion or a Voodoo foundation—will be convinced that we have been chosen, and we should be prepared to take the world by the horns, exploit it and build another formidable civilization from out of the barbarism that the rest of the world is still clearly plunged.
Christianity is not the problem folks—nor is religion the issue. It is simply the lack of conviction about our place in the world and what we are here to accomplish. Our forefathers in Kemet had that conviction, the Moors had it, but we lack it. That is our problem: What are we here for—what do we truly believe is our place on Mother Earth?