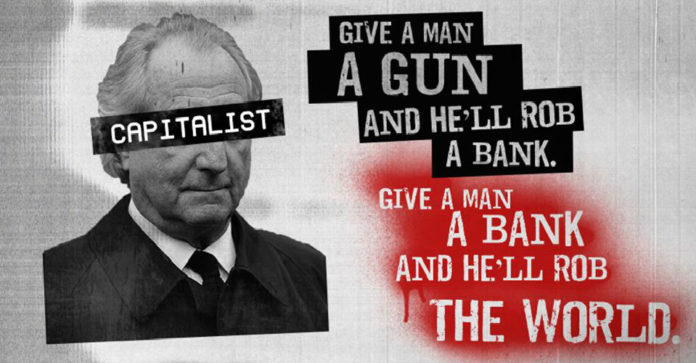 In the "The Lord's Prayer" the best-known prayer of Jesus the Christ, instead of the current translation "Forgive us our trespasses as we forgive those who trespass against us," the original Greek text for the European sub-continent in the Gospel of Matthew (Ch. 6, verse 12) reads: "Forgive us our debts as we forgive our debtors." Debt, now notoriously translated as sin happened only because in many pagan languages of Europe as a matter of fact, in German and Dutch, the word "Schuld" means both "sin" and "debt."
But looking back, "Alleluia," an expression of joy used in the Hebrew tradition and now the Jewish-Christian religions, comes from the language spoken in Babylon during the second millennium BCE and referred to the liberation of debt slaves.
In Kemet from 3,000 BCE, there were proclamations cancelling debt and liberating those in debt slavery. The Pharaoh's fundamental motivations were to entrench Maat, i.e. the need for the human being to be capable to produce enough food for himself and family and be able to bequeath his property to his family in order to become available as a soldier during a military campaign to protect the homeland. For those two reasons, creditors could not be allowed to evict anyone from their land! Kemetian law!
Under primitive barbaric Roman law, a creditor could execute insolvent debtors. At the start of the feudal era, many farmers were subjugated, since "peasants" were unable to repay their debts. That was the case during the reign of Charlemagne in the late 8th and early 9th century. Under the laws of the United States and certain European countries (which have received "insight through Rome"), failure to repay a debt was punishable by confiscation of property and by physical mutilation until the early 19th century. And still today, in Europe and elsewhere, non-repayment of debts is punishable by imprisonment.
The more you know about civilized people compared to colonial Africa and Europe/Amerikkka (where barbarism has descended from)! Now private debt is used by the warring tribal classes to subjugate, despoil, expropriate, and dispossess the toiling classes (among whom women have always been the hardest-hit victims): small farmers, artisans, fishermen, and on up to the salaried workers of today and the members of their households (students, who go into debt to pursue an education).
The more you know about the barbarism of private debt today!