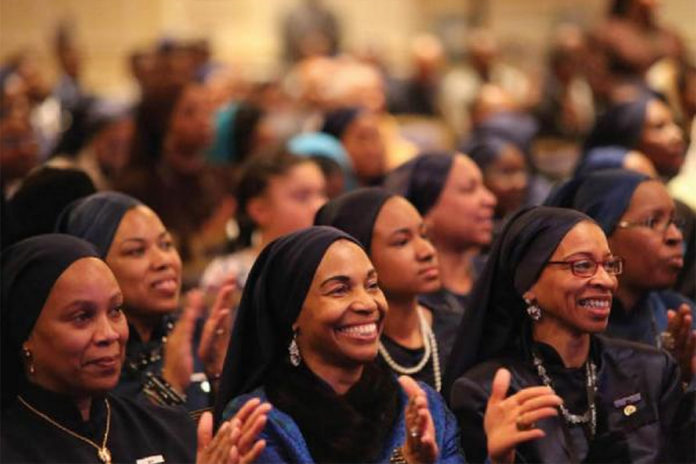 DJENNE — All women, including Muslim women, have the right to choose. This statement appears to be so straightforward that it would go uncontested in the minds of most feminists. But for some reason, perhaps racism, the extent to which we defend some women's right to choose is not equivalent to the rights that we extend to others for their choices.
For example, women have a right to education, but what if a woman chooses not to go to school despite her obvious smarts? Is she condemned for making a bad choice? What if she chooses to stay at home and raise her children, while her husband goes to work? Certainly she will be looked down upon by the many professional women who think they have made the better choice.
Some women choose to have children at an early age. Often their choices are frowned upon in some societies. Members of the opposition turn up their noses and call these women teenage mothers and their situations, teenage pregnancies.
Some women choose to have children without being married or without a stable partner. These women, too, are judged. Their children are called out-of-wedlock births, as if that makes them any less of a child, as if their process of this birth is any different from the millions of other children who are born each year, as if out-of-wedlock births are not vaginal or cesarean but through some other out-of-world experience.
Recently in France, women were banned from wearing Burkinis, full body swim suits that cover their legs and head, on public beaches.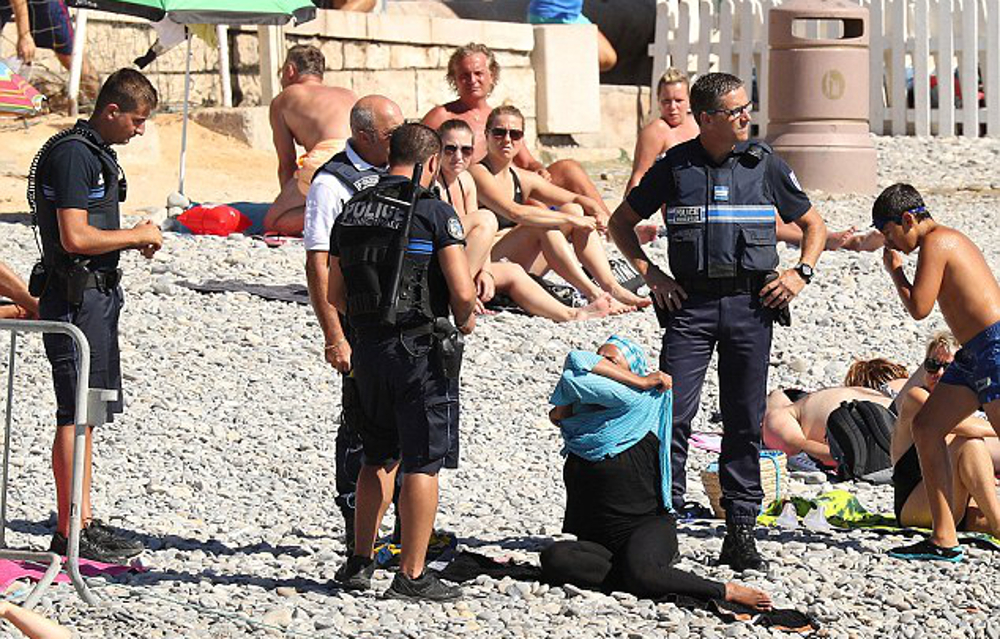 But that does not mean women's right to choose is not violated in other ways by those who most vocally preach this doctrine of choice.
Muslim women made a choice to attend public beaches wearing Burkinis, and their choice was revoked by the French government. The women faced harassment. In front of other beach goers, French policemen stood over helpless Muslim women and ordered them to undress.
Unfortunately it's unsurprising to witness yet another incident of white men policing black and brown women's bodies. Unfortunately it's almost expected. The surprising part of it all (but perhaps equally unsurprising to some) was that French women stood aside, allowing the harassment to continue while they lounged in beach chairs and enjoyed their cocktails and tans.
In moments like these, I cringed when people claim that We are all Feminists. So often feminism does not protect against the policing of black and brown bodies.
The doctrine of women's right to choose is supremely honored when white women are making those choices. But when who are not white like Muslim women want to stand for their own beliefs, white feminist hollerers are nowhere to be found, in the same way that white women never protest that black and white women should get equal pay for their work. The Muslim women suffer humiliation on their own; their feminist allies abandon them unless they stand something to gain from the cause.
Why should white, non-Muslim Frenchwomen and men decide what clothes a Muslim woman should wear, in the same way that white Americans suggest that hairstyles like locs and braids are inappropriate and unsuitable for children at school? Why is a woman's right to choose only valid if it is not a black or brown women making the choice? Where were all the feminists then when these women and girls are being violated?
The upside of this incident, if there is one, is that enough people were disgusted by the choice that white Frenchmen and women attempted to make for Muslim women and contested vehemently.
Taking to the Internet, to social and alternative media, they pointed out the obvious contradictions: white feminists want to stop men in the Middle East from telling women how to dress but in the same breath do not stop white men in the west from doing the same. So basically it's not politically correct for a brown man to dictate to these women but perfectly acceptable if the orders come from a white man?
Thanks to these vocal criticisms from Muslim women, the ban was promptly overturned.
This incident and others raise important issues that poke at the qualms of this modern idea of feminism, an idea that on the surface says women have a right to choose, but beneath it steer them to make choices that are supported by the ruling classes, by a global ideology of whiteness that penalizes women who do not conform.
Militarized societies have a way of speaking of freedoms while setting the bounds of what is free. If we are given a choice of beverage, but the store from which we are permitted to buy only carries beer or wine, is that much of a choice? What if we intend to choose sobriety? Is that an option?
Women have the right to choose, unless of course, those choices go against the predetermined options from which women should choose.
When we say that women have a right to choose, we should defend all women's choices, especially those who are most vulnerable, keeping in mind that the right choices are rarely the same across different global communities.