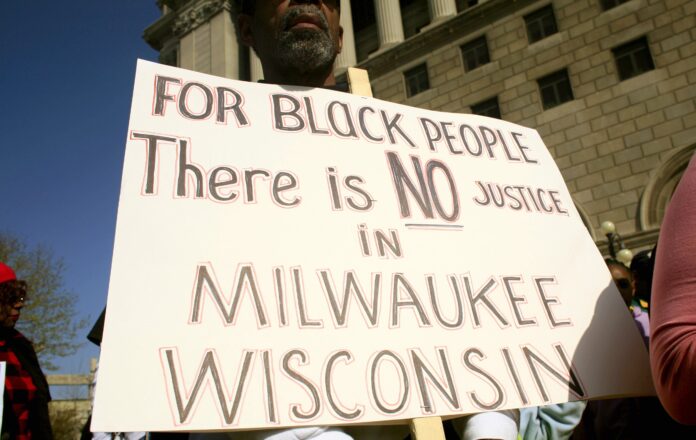 Wisconsin: Holocaust In New Germany.
When the story of the Holocaust is written, almost nothing is mentioned about all the Africans living in Germany who were summarily exterminated by the Germans. Euro-American historians would rather the world believe that only Jews were the victims, carefully sidestepping the indefatigable reality that Racism is primarily an Anti-Black Religion.
Even in 2021, the vast masses of Euro-Americans are sidestepping the reality that a Holocaust, a genocide against Black People is taking place in Wisconsin, and indeed, in all the USA. Wisconsin, however is key to understanding some of this reality.
Wisconsin is almost European: About 5 million Euro-Americans and 400K African Americans. Specifically, Wisconsin is almost New Germany: About 3 million Germans and 400K Africans. All the African communities of this New Germany, except one out of the 19 districts, are Mass Incarceration Prisons (Nazi Concentration Camps)!
This is to say that the entire population of Africans (not Jews) in New Germany are being slowly exterminated. See it how you like. Bury your heads in the sand all you want. The truth is that the Holocaust is still much alive in the USA. Why? People don't change, or as Hillary Clinton put it when she was confronted by Black Lives Matter activists about her record in incarcerating Africans for no law enforcement reasons, she said: "You can't change hearts!"
There you have it. Stand against the Holocaust in (New Germany) America. Stand and be counted for life.