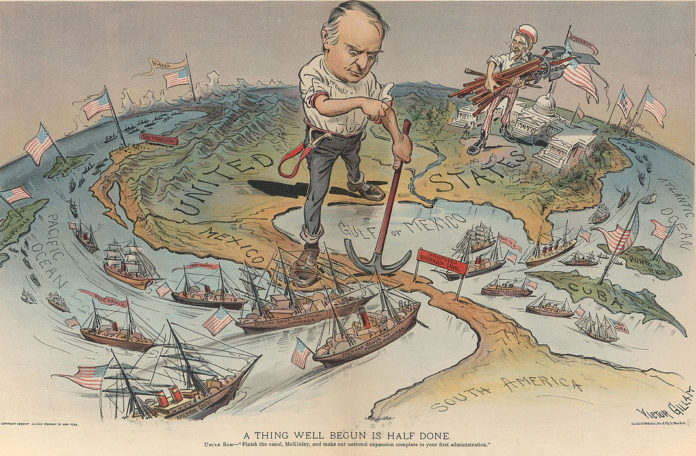 NTOABOMA — Before I expose the chicanery and duplicity that is the Triffin dilemma, I would like to recount an encounter my grandmother had with one of her trading partners while I was yet, just still a small boy.
Back then, Ntoaboma had an expansive Akpeteshie production boom. Literally, we produced about four barrels of Akpeteshie a day – Saturdays and Sundays included. My grandmother would import sugarcane from around the Volta River region and send the load to the mechanical plant at the end of town – where all the machines for extracting sugar juice from the cane were churning at their very best. We would ferment the juice with yeast in Earthenware pots for about three days and distill some of the finest Akpeteshie any man could find within the Ntoaboma radius.
Our Akpeteshie travelled far. Even beyond Tamale, Ho, Kumasi and Accra. Our Akpeteshie reached the shores of Lagos. And this is where the story begins, really.
My grandmother's trading partner, Ms Ngozi, who imported our fine spirits into Lagos also sold her shares in 'far away towns' like Golokuati in the Volta Region and Kpalime in Togo enroute to Lagos.  She decided to tease us with an interesting proposal. We could actually use our fine Akpeteshie to import Yams from Lagos to Accra by sea! While even en route to Accra, the parts of the Yam cargo could be offloaded in Porto-Novo and Cotonou (Benin) and Lome (Togo).
Why was this a brilliant idea? Much of the best Yams one would find in Accra back in the day came from the Afram Plains, including Ntoaboma. But because bad roads, the Volta River and the Kwahu Escarpment posed some difficult transportation barriers for taking Yams to Accra, by the time say Forifori Yams reached the shores of Ga Mashie, they went putrid. This was a difficult challenge even for my entrepreneurial grandmother.
So, the Ngozi idea became a talk of the house. Over some of the finest Akpeteshie, my uncles toiled with the idea, the costs and the revenue. It came down to one issue. Is Ntoaboma Akpeteshie really the best Akpeteshie one could find in Lagos and everywhere in between Ntoaboma and Lagos? What would prevent another Akpeteshie producer from undercutting the price of our fine Ntoaboma Akpeteshie in Lagos?
For a brilliant business plan, it was fascinating that my grandmother toiled with this issue. Ms Ngozi insisted that she could guarantee that no producer in the region could produce a finer brand of Akpeteshie than Ntoaboma up to and including Lagos. But this was not enough. My grandmother insisted that the business needed a plan that included what to do about another producer of Akpeteshie who threatened to undercut the price of our fine Ntoaboma Akpeteshie in Lagos.
What to do? "Unless I become the Queen of the Gbeto [Amazon Warriors of Dahomey], I am not ready to use my Akpeteshie to import Yams from Lagos to Accra," my grandmother insisted.
"What for?" Ms Ngozi retorted.
"That is the only way I can ensure that the price of my fine Ntoaboma Akpeteshie remains pegged fully to the price of Yams in Lagos, and even in Accra. Barring that, such a lucrative business will increase a demand for Akpeteshie in Lagos to unstable levels; it will drive up our production of Akpeteshie in Ntoaboma to meet that demand; it will drive up Ntoaboma Akpeteshie reserves in Lagos in tow, and will inevitably drive in [crony] competitors and unwarranted speculation."
"And then what?" quipped Ms Ngozi.
"Our own fine Ntoaboma Akpeteshie will become useless. There'll be too much of it." My grandmother imposed her will on shutting down the idea.
Years later, after I had given up my childish ways, I would learn that my grandmother was confronted with a dilemma attributed to an Obroni, Robert Triffin. Her ideas about how such a transnational business in Akpeteshie and Yams would work in West Africa will remain hidden from the sight of her own grandchildren who are heavily interested in regurgitating what a Triffin dilemma is from western journals, articles and books more than they are willing to expose its underlying ambidexterity.
But since I have been schooled myself, though not in the traditional schools of old, like my grandmother, I will heretofore rehearse what the Triffin dilemma is from western books and then proceed to show you how the Federal Reserve [the Privately owned Central Bank of the USA] uses the US Military Industrial Complex (it would have been the Amazons if my grandmother had that chance) to ensure the continued and sustained production of US Dollars and its value.
Belgian born Robert Triffin highlighted this fundamental incompatibility between the attainment of global economic stability and having a single international currency [our fine Ntoaboma Akpeteshie] to perform the role of the world's [West Africa's] reserve currency. As you can see this is hardly a new revelation. My grandmother knew about this. Only she thought it was a backward idea.
Triffin also observed that having the US dollar perform the role of the world's reserve currency created fundamental conflicts of interest between domestic [Ntoaboma] and international [Lagos] economic objectives. On the one hand, the international economy [Lagos] would need US dollars [Ntoaboma Akpeteshie] for liquidity purposes [to buy Yams] and to satisfy demand for reserve assets [to have Ntoaboma Akpeteshie at home so that whenever I need to buy Yams, I can]. But this forced, or at least made it easy, for the US [Ntoaboma] to run consistently large current account deficits [to produce too much of the fine Ntoaboma Akpeteshie].
Triffin argued that such persistent deficits would eventually put pressure on the dollar and lead to the demise of the Bretton Woods system of international exchange. The Triffin Dilemma, therefore, argued that the demands on an international currency meant that excess supply would undermine its value.
Which is all what my grandmother said to Ms Ngozi: "Our own fine Ntoaboma Akpeteshie will become useless. There'll be too much of it." The only way to ensure that it doesn't become useless is if "I became the Queen of the Gbeto [Amazon Warriors of Dahomey]" and imposed my will on everyone in Ntoaboma, Lagos and everywhere in between.
My grandmother understood that a 'reserve currency status' of our fine Ntoaboma Akpeteshie would allow producers in Ntoaboma to run large deficits. The deficits could only be 'paid' for by producing more of our fine Ntoaboma Akpeteshie. When this excess Ntoaboma Akpeteshie began showing up in Akpeteshie Central Banks in Tamale, Yendi, Golokuati, Ho, Kumasi, Kpalime, and Lagos they would begin converting our fine Akpeteshie into Yams. This would eventually lower the value of our fine Ntoaboma Akpeteshie in relation to Yam.
My grandmother directed her candid opinion to Ms Ngozi, her best friend: "If you want to sell Yams, sell Yams. Or sell our fine Ntoaboma Akpeteshie. Let the people decide how much each is worth to them."
But, of course, if my grandmother was a short term entrepreneur, she could have made a killing in the Ntoaboam-Lagos-Accra Akpeteshie-Yam market. As a traditionalist, that was not to be. Money was not her goal. Never.
Fairness, which she derived from the deep principles of Ma'at still underscored the business principles of her African past.
In turns out, as she had mocked before, that the idea of a reserve currency could only be attractive to a people who suffer from Histrionic Community Disorder. These people only want to control the world with their military. The goal is certainly unnatural and as such must be enforced with a mighty military. No one anywhere in the world should ever allow it.
Hence, the Triffin dilemma is only a dilemma for those who espouse fairness. It is in fact the tool for those who eschew justice and plot dubious means to control and impose their will on others.
To live and let live, or to oppress others? This is the true meaning, the implication of the Triffin dilemma and the choices available. The choice to oppress the rest of the world is not a dilemma and anything else in awe of the US's Holy Cause in the Triffin dilemma as its Dollar serves as world reserve currency, is a dangerous excuse while all the more this same US and its allies gallivant the planet controlling every resource in every corner of the world with its Military Industrial Might.
The mummery ends with knowing that the US Dollar as reserve currency only goes to benefit the US. It gives the US Government and the Federal Reserve [the privately owned US Central Bank] the power, and even the right, to control the rest of the world and wreak havoc where it deems necessary. Triffin is an excuse, not a dilemma.
My grandfather had a description for this dissemblance. "Such ideas of a 'world reserve currency' are only symptomatic of a culture suffering from Histrionic Community Disorder. Communities that suffer from this disease engage in destructive Economic behaviors in an attempt to feel in control over their environment or control over their relationships with other communities. This behaviors may appear random or illogical to outsiders but such communities derive pleasure out of inflicting hurt or struggle on other people or animals or the environment."