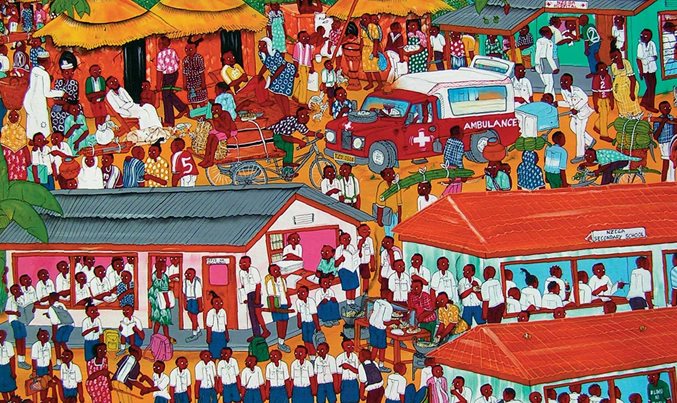 The Metha and Healthcare.
The Mis-Educated Than His Ancestors (the Metha) are Neoliberals, and Neoliberals are by nature, and by definition, Ruggedly Individualistic. But, that's not all that they are! Sometimes they can be expected to become communal when the moment, and the benefit to their individualism, is just right.
There's ONE time Neoliberals know about the COMMUNITY. That is when they want to push their Medicine. The more people buy their medicines, or rather the more people they can convince to depend on their Medicines, the more Money they make.
This is easy to see. And so something like Healthcare, which is supposed to be tailored to the Individual, which Traditional Africans know to be an Individual Affair, becomes Communal to the Neoliberal ALONE. You see, the neoliberal has everything, even his own sex organs, backwards!
When the Traditional African presses the point that SALVATION of the people in the Village is COMMUNAL, the Neoliberal Metha insists that it is Individual – between him and Christ alone! When the Traditional African insists that Healthcare is Individual, the Neoliberal pushes back and enforces a COMMUNAL potion for all!
My point? Everything about the Metha is Money, Money, Money. Consumption, Consumerism and Materialism. These things are his Gods. He cannot be expected to do anything, or become anything unless his Beak and his Orgasmatron Appetites, can be sufficiently and copiously accounted for! That's all the Metha is, nothing more, nothing less.