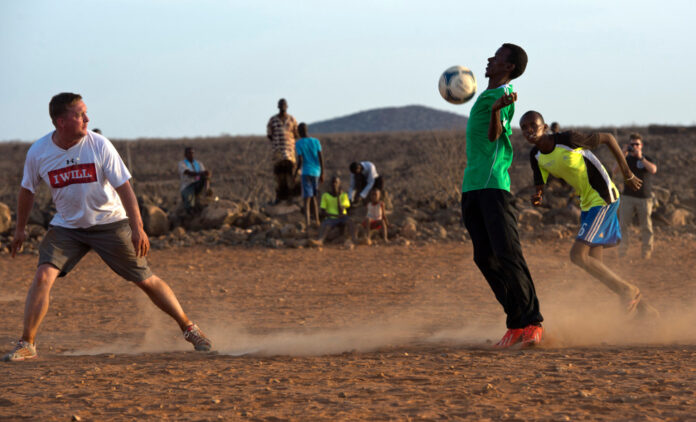 The Game: Sit Somewhere – To Stop or to Discipline.
We were sitting somewhere minding our own business and West came and said, let's play a game. We said, "Sure, why not?" And so we decided to go fetch our own balls.
Then West said, "No, no, no, I have balls we can all share!" We agreed and started the game. After about half an hour of playing, West looked really good at the game as he played in the front.
Other passers-by joined in the game. After about an hour, that' when West realized that he wasn't good at the game. The Others were way better! We agreed with West to push him to the back of the team, in the game, where he can be most useful to the Others.
But West refused. He collected his balls, and run away to avoid shame: to avoid his bottom status in the game. The Others were surprised at West's childishness and the Others decided to go fetch their own balls.
We restarted the game only to realize that West was back.
West implored us to let him play in the front, and not the back. We admonished West that he was the worst player on the field and that he belonged in the back line at best, or invariably, we advised West that he had a choice to sit on the bench.
West became angry and picked a fight with any one of the Others who was nearest to him. Others tried separating West and taking him away from the Others, but every time they tried, West came back to ask to play in the front, and when we refused, he picked a fight with the Others.
Should the Others stop playing their own game or should we give West the discipline?