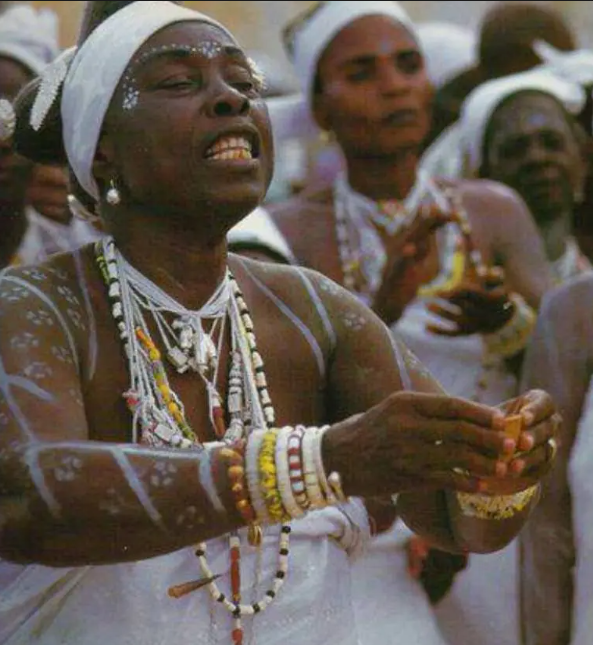 Romanticize Africa. Do it. Everyday!
NTOABOMA (GHANA): One constant criticism I receive when I write to defend Ntoaboma Culture/Religion and Political Life is that I romanticize African tradition.
Another way to put this is that they claim I embellish the facts of African life and works. Which is true. I do. So what?
When I say my wife is the most beautiful woman I have ever met, and that she still remains so pulchritudinous, am I "romanticizing" my wife? My daughters are the prettiest women on Earth. Am I "romanticizing" my own offspring? My ancestors are the best! Am I romanticizing the dead?
All my ancestors, for hundreds of thousands of years, are all buried in this land called Africa. Africa is my farm and my cemetery. It is where we give birth to our children and it is where we are buried!
I have more than a spiritual connection to the land that is Ntoaboma (Africa). I am the land and the land is me! Yet, I am not supposed to romanticize the land of my Ancestors or their works of cultural, historical and political heritage about the land and their lives?
I love my wife. Or, I love Africa. That should be obvious.
But, you see, the problem as we know it in USAFRICOM Obama's Africa, is that we have been instructed in colonial missionary school not to love anything in our own lands! We are instructed that the way that we love our wives and daughters is wrong – even "primitive". That those of us, colonized people in Africa, need to rise from the dust and join the Grey People's worlds of grotesque, unspeakable barbarism and terrorism of the indigenous and the colonized.
The powers of Western Orgasmatron Gender Narcissistic Politics instructs us how to love. Should you love your Ancestral Land? No, don't do that! Those of us who are colonized are not allowed to LOVE and ROMANTICIZE, unless, of course, the type of "love" suits the particular barbarian, sexually deviant, terrorism of these western powers.
I take the charge, and I accept the criticism: I love Ntoaboma. I die for Her. Give my love a name in the pagan language… call it whatever. Language does not supersede reality, nor does it manipulate the reality. Language is a part of reality. The reality is what informs the language, not the other way around.