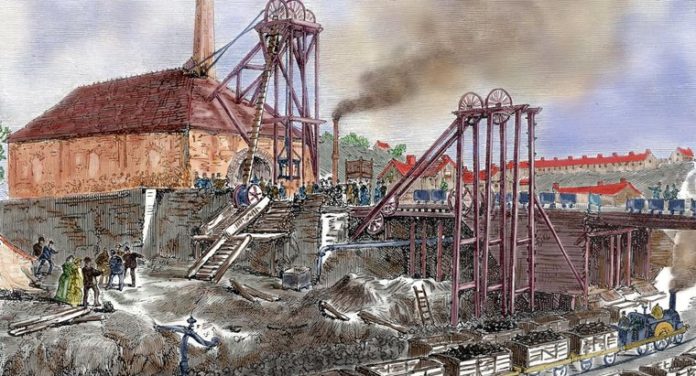 "Today, I am sad to say that every single new discovery is studied in order to kill people. The most important study is on killing people. That is what is happening now. [Africans had once invented the gunpowder to perform funeral rituals for the "Coming Forth by Day."]  The Chinese had once invented firecrackers with the purpose of chasing away devils using loud noises. But in the hands of the Europeans, they saw the potential to kill people. Today, we see explosives being used as weapons to kill people. Even when they discovered explosives, the first thing they think about is how to kill people. We are making use of our power in the wrong way. We should not be making such weapons."
~ Prime Minister Dr. Mahathir Mohamad (Malaysia).
Many times, in many essays, I have argued that investment in advanced technologies—in the name of making labor/work easier and life more comfortable for the plenty—does not improve life, nor does it improve civilization. More technology is the principal way by which the few, i.e. the powerful (those who own the means of violence) are able to amass more wealth even more violently. Technological advancement embedded in the prevailing belief (because Weber and his fellow idiots opined it) that more of it is necessary for social advancement, does not paint or, in this case point to, more or better civilization.
Rather, what more technology does, is help the already powerful and violent, the capitalist (for short), amass ever more wealth by reducing costs (especially of labor) and increasing efficiency in the production of useless consumables. None of which is necessary for a society that is actually fixed on remaining sustainable. That is, if a society opts for the aim to remain a sustainable economy, more technology, more robots, and more machines and increasing efficiency in the production of clothes, toothbrushes, shoes, leggings, condoms, this or that, are not necessary! Indeed, what more and more technology accomplishes is exactly the concentration of power, and absolute power over the vast masses by the few.
This is why Thomas Piketty's book, Capital in the Twenty-First Century (2017), is misunderstood. The industrial revolution which established the European elite as a global elite was not an exercise in enlightenment. It was backwards. Nor was it an exercise in how new technologies helped Europe establish great factories. No. This is what Piketty has come to the painful realization of, that his fancy France did not rise to riches through their own humane methods.
Rather it was an exercise in barbarism in which new technology became available to the European elite and with which they were able to violently command the cost of labor to drastically reduce to zero within their mass production processes. Not by the improvement of methods, but by the violent summary entrapment, kidnapping, enslavement of African expertise and labor. Western European, and North American wealth was built upwards from the bloody, disfigured bodies of enslaved African laborers and their experts. Further, more technological weapons of mass destruction, the Bomb, is the only reason why Shell can still fly into the Deltas in Nigeria and siphon natural resources of untold proportions. More technology, the Bomb, is the only reason why Europe and the entire western world continues to loot African resources.
Europe is rich and powerful because it innovates. Perhaps. Yes, it innovates new ways to commit genocides! It innovates new ways of violence on those they enslave to do their work for free. Thus, more technology breeds more violence. Not more civilization. More technology breeds more consumption. Not more civilization. More technology breeds a more powerful white supremacist elite. That is the spread of barbarism. Not more civilization. What I agree with is simply that more technology is (perhaps) better in the hands of Africans than in European hands! The evidence is historical. The evidence is clear as water.