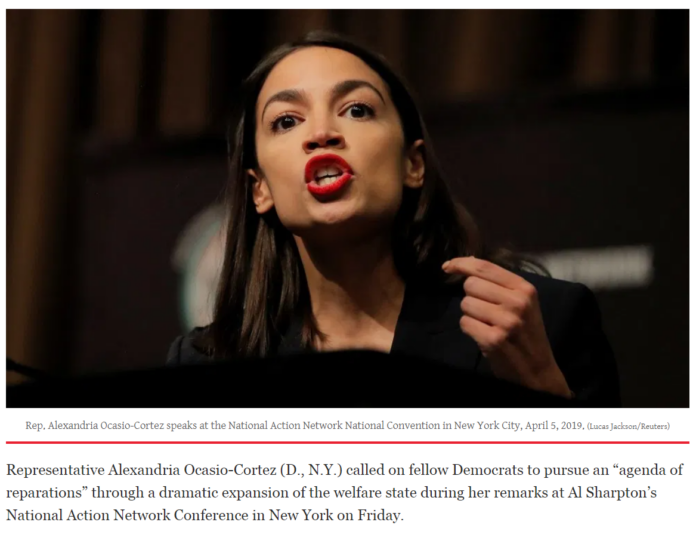 Reparations Blunders and the Continued Mistreatment of All Humans
The world is blundering and fumbling with the concept of reparations for the transatlantic slave trade.
To say that many people, whites, Asians, Latin people, or whoever do not like Blacks and Africans across the globe is not hearsay, but an established fact. There is a whole scholarly literature on anti-Blackness that confirms this. There is a whole discussion about maltreatment of Black people that supports this assertion. But even in whites, Asians, and Latin people's dislike for Blacks, there is a still a need to understand that the issue of reparations for African Americans stands well beyond feelings and emotions of like and dislike. Reparations is a matter of human justice and one with far-reaching consequences.
The United States, the very society that committed the most vile and horrific acts of brutalizing and trading in humans, has state officials who trumpet discourses against recourse for gross injustices. In doing so, it sets a dangerous precedent for the mistreatment of other groups.
Even on the so-called liberal side of the aisle, whites like Joe Biden, Bernie Sanders, and Elizabeth Warren, part-whites like Kamala Harris, and Latin people like Alexandria Ocasio-Cortez ignore the reparations issue or they try to bend it to their favor. Failing to address the true matter at heart and in its core, these politicians are doing a gross disservice to the human rights for all people.
Recently Alexandria Ocasio-Cortez, who is a representative of United States politics, mentioned support for: a reparations for all minorities and all who have suffered injustices, with a long list of causes to push within her agenda. This was a huge blunder for the young politician. She coupled reparations for African Americans with issues to support anyone and everyone—ranging from tuition-free public colleges, to healthcare improvements, to addressing white men's addiction to drugs—and in doing so, she inadvertently made a huge mistake.
This mistake it not one of which she and other people are unaware, because they have intentionally framed their language of reparations in this way from time immemorial. Yet it is a mistake, because it will assure that the United States will never be respected as a nation; this brief era of white European rule will never be recognized in the ranks of great civilizations, much less as a civilization at all. When people refuse to atone for their egregious violence, their history will never be written in their favor. They will forever be remembered as a barbaric people who were wholly satisfied, smug even, in their fanatical commitment to barbaric acts.
Moreover, and perhaps more pressing for the present day, allowing the issue of reparations for African Americans to go unaddressed and unresolved has the immediate effect of chilling responses to any gross acts of mistreatment and injustice that occur in the current moment. The lackadaisical reaction to reparations sets a precedent for nonresponse to other issues of human rights: So people are being kidnapped and trafficked… So people are being detained at borders and split up from their children with no rights to legal counsel… So people are being labeled terrorists and executed without trial…
The world has turned a blind eye to hundreds of years of the transatlantic slave trade in which white Europeans and Americans ran amok with human lives and the lives of human posterity. And there has been absolutely no reaction or recourse to this injustice. The world today will continue to ignore the gross injustices that occur now, unless a precedent is set that human rights matter. There is no issue on this planet that will emphasize this agenda more than resolving the reparations debate.
If any honest person spends some hours studying the era of the transatlantic slave trade and what African Americans during that era endured; If any honest person spends some hours browsing photographs of emaciated people with little food and water whose dark skins have darkened further from coerced labor under squelching summer heat; If any honest person spends some days reading the meticulous documentation white Europeans and white Americans kept on human beings who they fancied not as humans but as their inventory; If any honest person spends some nights putting themselves in the shoes of those captives, shackled by wrist, waist, and ankle, packed like sardines, on slave ships, nauseated by the acrid smell of human feces, salt water and a rocking ship; If any honest person spends some time wincing at images of welted backs, forged by white European and European American hands and their violent whips; If any honest person reads the accounts of white European and European American male and female rape, molestation, sodomy, and cannibalism of African American men, women, and children; If any honest person comes to terms with generations upon generations of African Americans having endured this pain and horror, this terror for hundreds of years, and still comes away with nonchalance for human dignity, then only the reality of the pervasive inhumanity and monstrous barbarism in the world today, which is rooted in an Anti-Blackness, can explain away that peculiar proclivity.
The reparations discussion is not at all a debate—or at least in any civilized world, it would not be. It is the most pressing human rights issue of our time. If this gross injustice and mistreatment will continue to go unresolved, unpunished, and unaddressed… If this gross injustice and mistreatment will be swept under the rug and thrown under the bus… Well, so be it for this period of humankind. It cannot stand shoulder to shoulder with other eras. It will only be remembered for this irredeemable barbarism. So be it, for its largest blunder will be the standard by which all other issues should be similarly and willfully disrespected.
There is no mistaking that if we do not fiercely advocate for atonement via reparations for African Americans, we set the stage for the same or worse to happen elsewhere without sympathy or recourse. No matter the personal feelings of like or dislike, no matter the selfish desires to advance one group of people over another, ultimately the rights for all humans today will be measured by this single action or inaction.