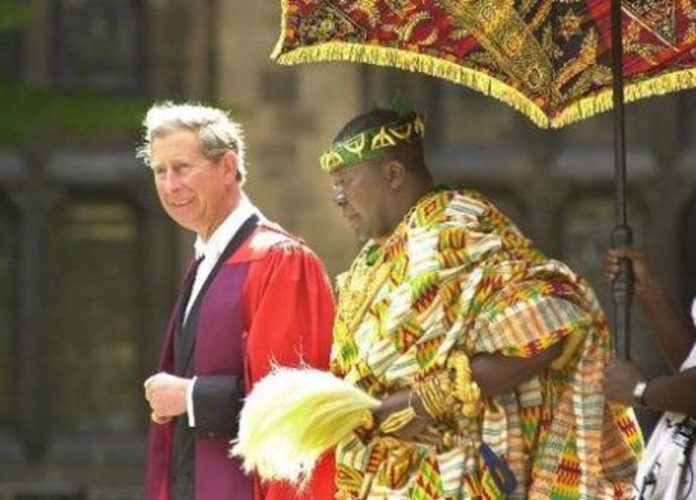 The fact that since Nkrumah there's not been another Nkrumah speaks to a simple yet unnerving fact about us: Nkrumah was the last of a dying breed.
The likes of Nkrumah had been systematically culled from our midst since the show of sentience by Nana Yeboah centuries earlier. There's a narrative still in Asanteman that is seldom told. When Nana Yeboah (Asantehene Osei Bonsu's uncle) had questioned the surreptitious intents of the British envoy to Asanteman, many elders and their followers, sought after the head of Nana Yeboah.
Nana Yeboah had cross-examined Thomas Bowdich, who had come to convince the Asantehene of English help to Asante: "Now, how do you wish to persuade me that that it is only for so flimsy a motive that you have left this fine and happy England? …Why if Britain was so selfless, had it behaved so differently in India?"
Apparently, Nana Yeboah's line of questioning did not sit well with the elders and certain chiefs in Asanteman. These chiefs had been given various materials by the British envoy: silver, gun powder, alcohol, and such trinkets. Remember, many of these chiefs sat on solid gold yet they could be bribed. Nana Yeboah was warned, "Never again. Or else, your head."
In an Oral Culture, not many understood the terrorist conniving intents of the British. Not many could see through the impending evil. Still, not many were granted the privilege to be able to read and understand Nana Yeboah's specific critique of the British Mission to Asanteman. In an oral culture, intelligence is checked, it is limited and it is cordoned off from the masses.
Only the fools thrive. Only the comedians prosper. So some of us have some education. We have some European Missionary Education. Which is another way to say that we can read what the European Missionary teaches, but we can't write anything of our own, except to repeat the teachings of the European.
That is we can repeat the lines of Thomas Bowdich, but we cannot offer a Nana Yeboah retort to the Bowdich stagecraft. This is the very definition of stupidity. Missionary Stupidity is the linear progression from Oral Stupidity. It stems from the imbalance of reading other people's writings but not writing and reading anything of your own. It is madness. It is insanity.
Nkrumah was the last of the Nana Yeboah's. He was the last of the dying breed of leaders. The fact that Ghana hasn't had another leader of any influence like Nkrumah only speaks to this unnerving fact. We are a near-total stupid culture. It is the result of centuries of Oral Culture. The imposition of Missionary Education has made it even worse. Most people will behave like the rest of Asanteman, only a saving few (if any) might escape the quicksand and think like Nana Yeboah. Even then that few may not be spared the terrorism of the unthinking masses.
To become like Nana Yeboah; to become like Nkrumah is a near zero probabilistic event. Nkrumah is dead, forever.