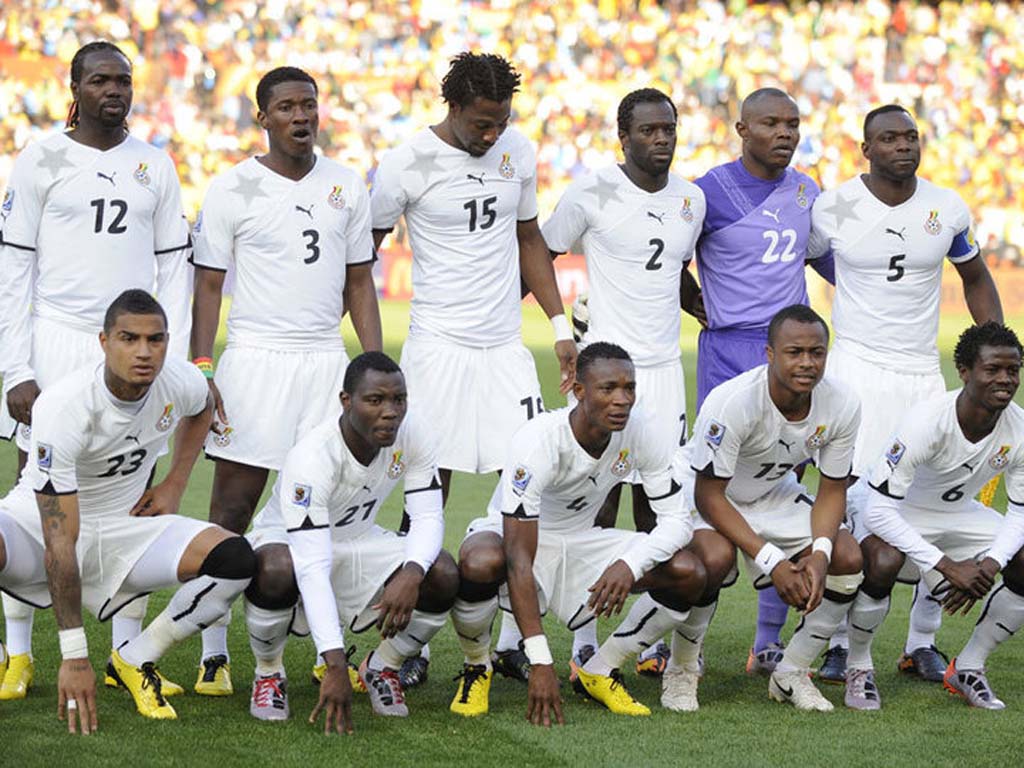 Black Star fans everywhere are tossing and turning in their beds over a new study just published today in The Journal of Modern Hindsight, which concluded that Ghana could have won the 2014 World Cup.
Research conducted for the study included several intense weeks of watching World Cup coverage, including group, round of 16, quarterfinal, and semi-final games—sometimes multiple games in one sitting—and tabulating scores from different rounds.
Most of the research zeroed in on prior matches along Germany's road to the World Cup Final.
Germany 4-0 Portugal
Germany 2-2 Ghana
Germany 1-0 United States
Germany 2-1 Algeria
Germany 1-0 France
Germany 7-1 Brazil
The main points of the study are:
1) The Black Stars were the only team that didn't lose to Germany.
2) The team was also the only competitor to score 2 goals on Germany.
Only Algeria and Brazil scored 1 goal each, although it is widely known that Brazil's sympathy goal in stoppage time hardly made a dent in Germany's 7-0 routing in 90 minutes of regulation play.
3) Ghana is also the only team to have had the advantage against Germany at any point during the tournament. The Black Stars were up 2-1 with goals from Andre Ayew and Asamoah Gyan before Germany equalized in the 71st minute.
Based off of this evidence, the study makes a strong conclusion, one that warrants consideration:
With no team, up until now, really showing any dominance, this was Ghana's World Cup to lose. And we certainly lost not one, but two games.
The Journal of Modern Hindsight publishes articles with the aim of demonstrating that hindsight is 20/20.
The Journal's motto is simply that: if we could do it all again, we would do it the right way this time. Fittingly, the Journal uses the Adinkra symbol Sankofa as its logo.
An unnamed person who works for the Ghana Football Association stated off the record that the GFA would not have sold its opening round game against the U.S. if it had known the results of this study earlier.
People everywhere, in all corners of the country, from the villages to the streets of Accra and the lands of Kumasi, nod their heads in agreement.
Sources overheard the Black Star coach, Kwesi Appiah, say to his players that this groundbreaking study could change the way he prepares the team for future World Cups, as well as the highly contested African Cup of Nations.
Additional studies are underway to determine how many other international championships Ghana could have won, if only they had considered winning before they stepped onto the pitch.
Preliminary results suggest this number could be in the dozens.