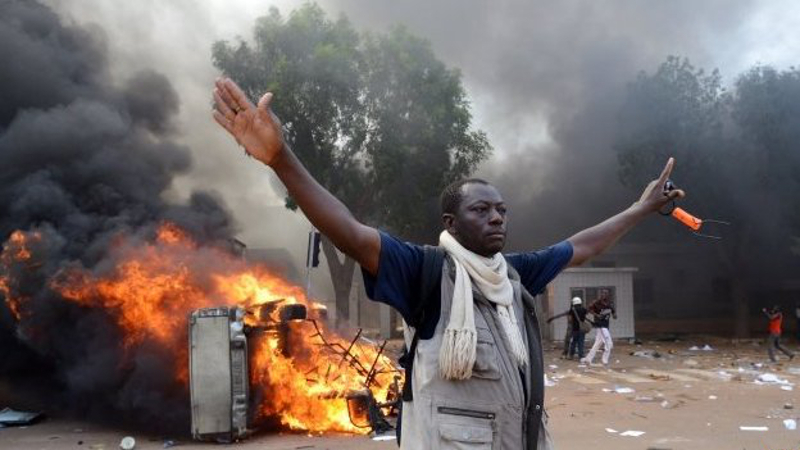 Accusations of racism have become almost accepted in some circles as enough excuse for otherwise gentle Black men to behave uncharacteristically violently or outlandishly. A racial chant or two seems to be reason enough for us to throw our toys out of the pram and resort to "monkey" behaviour to seek sympathy from an unsympathetic world. So somebody called you a monkey? Why don't you call him an idiot and get on with it? There is surely much more to life than that.
Of course I am not naively oblivious of incidents of history. Nobody should attempt to lecture me on Nazism and the Third Reich, National Socialism and of the six million Jews that were killed, as well as all the lives that were lost trying to stop them. Neither do I want to hear of the Ku Klux Kan, nor the Martin Luther Kings who had a dream but whose lives were brutally cut short, never to see his little grandchildren link up and play with their white friends on the hills of Mississippi.
I do not want to hear of the subtle racial machinations that mean that a black man turns on his fellow black man at the instigation of racists white men, so great leaders like Malcolm X were shot down by his own people. I am aware of the dangers to society when racism exists in the arms of authority and that, when one white policeman is racist, no black man is free. Many a black man has been frustrated at work and denied adequate career progress by racist authority, though often times, the reasons for these are far more complex than meets the eye.
What we should fear as a people is not the monkey chant on the terraces but the subtle shades of racism that one cannot prove, but nevertheless linger in the air, seeking an opportunity to stab you in the back. That is why I am amused by the reaction of Kevin Prince Boateng to the recent racist incident in a match in Italy. He stopped playing, tore off his shirt and stormed off the pitch like a silly little boy. There have been congratulatory messages round the world for the hero who stood up against racism. He has even been invited to the United Nations. What the poor chap does not know, is that the white clique that run the UN are inviting him to congratulate him for helping prove their misguided theory, that the Blackman is a mental simpleton who sees every racial innuendo as an excuse to explode.
Every now and again, however, one hears a heart-warming story that makes one realize, that there is yet hope for our race. Jozy Altidore is a little-known Black American footballer who plays in the Dutch premier division for AZ Alkmaar. He was playing in a game yesterday when he was fouled for a penalty. The opponent's fans, aggrieved at the penalty decision started making monkey noises. Jozy Altidore did not run away. Even though he is not the regular penalty taker of his team, he asked on this occasion to be allowed to take the kick and he scored.
This action infuriated the fans even more and the monkey chants increased. At one point the referee had to stop the game and nearly brought proceedings to a close but Jozy Altidore pleaded with them to let the game continue. His side was leading 3-0 at the time. The match continued and they finally won 5-0. After the game, he was asked how he felt and this was what he had to say;
"I am disappointed, but one can only pray that humanity grows. I feel like I have an obligation as a football player, to my club and to my family, not to react to things like this and to show that the club stands better than that. I needed to show, that I was raised better than to respond to such ridiculous behaviour"
Well said, brother. I pray unto God that I may be able to educate my kids to develop such mental strength in the face of all the adversities of life. I also pray, that Jozy Altidore be invited to the UN for proving, that the Blackman has enough sophistication and intelligence, to ignore what cannot hurt him.