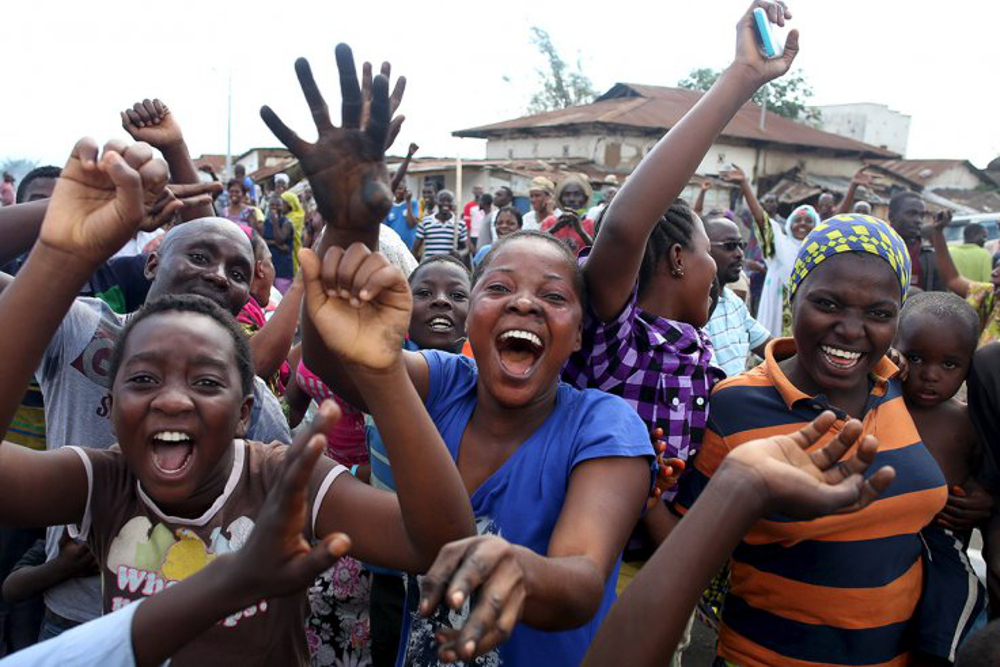 BUJUMBURA, Burundi — On Wednesday, thousands of protestors, flanked on either side by soldiers and tanks, marched to the center of the capital city of Bujumbura in Burundi.
As the citizens of Burundi and the world watched and listened, General Godefroid Niyombare, once a close ally of the president, officially announced a coup to disrupt President Pierre Nkurunziza's wishes for a third-term in office.
"The masses vigorously and tenaciously reject President Pierre Nkurunziza's third-term mandate. President Pierre Nkurunziza has been relieved of his duties. The government is overthrown."
Drawing conclusions from General Niyombare's radio broadcast to the nation, it would appear that President Pierre Nkurunziza had been summarily dismissed, as loyalists claim to hold the presidential palace and main radio offices.
Spokesman Venon Ndabaneze and other Burundi coup leaders maintain that they are now in control of the city.
But those in President Nkurunziza's camp tell an alternate narrative.
Nkurunziza's version: "It is with regret that we have learned that a group from the armed forces mutinied this morning and declared an imaginary coup.
"This coup attempt has been foiled and these people, who read the coup announcement on the radio, are being hunted by defense and security forces so that they can be brought to justice."
The army chief of staff, Major General Prime Niyongabo also maintains that the coup had failed. He declared on state radio: "Our army controls the state radio and television as well as the state house."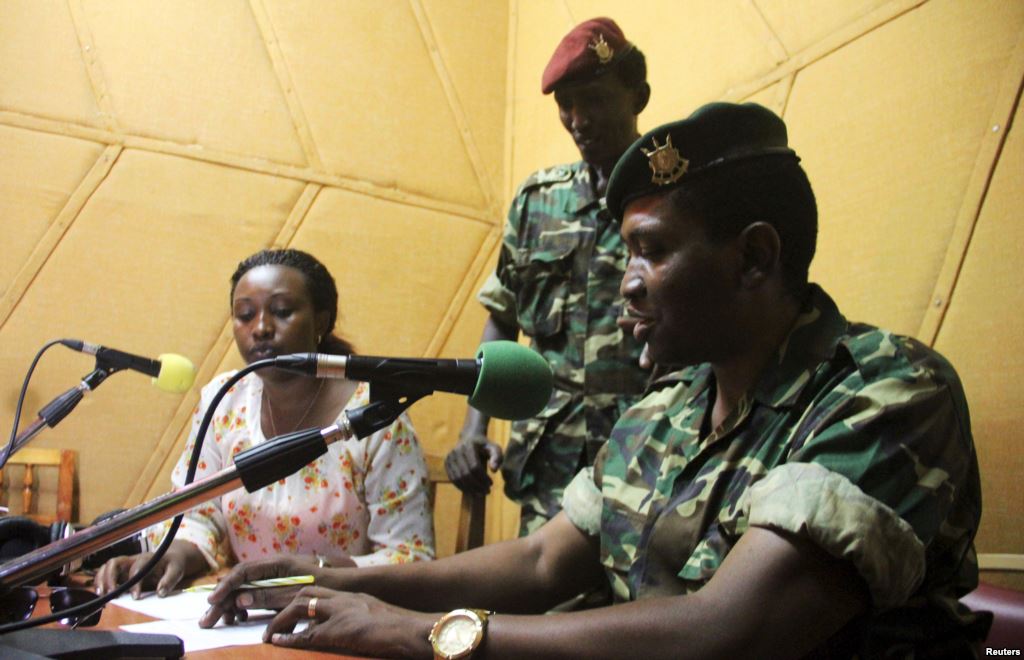 President Nkurunziza had been in Dar es Salaam, Tanzania participating in a summit to discuss his nation's direction with regional leaders. Upon his scheduled return, he was unable to land the plane due to an airport closing. However, the circumstances of the closing—whether due to the coup or other matters—and the issue of whether President Nkurunziza will be able to return safely to stand for office in the upcoming elections, still awaits further clarity as tensions mount in Bujumbura.
On the streets of Bujumbura, anti-president protestors celebrated the news of a possible coup. Thousands are angered by the President's attempt to gain a third term. Weeks of protests and demonstrations to condemn his actions led to the Burundi coup attempts.
The Burundi constitution clearly states that a president should govern for no more than two five-year terms. President Nkurunziza interprets the laws to mean that a president should govern for no more than two elected terms. He argues that he has not been elected for two terms, since his first appointment in 2005 was made directly by parliament and not through election by voters.
Protestors, however, denounce his interpretation of the laws and only see a man hungry for power beyond what parameters the government legally allows. They see a third term as a violation of country rules. Through their activism, protestors believe they are exercising their voices against an unquenchable thirst for power that refuses to stand down.
It is clear that a vast number of citizens in Burundi have declared their desires to see an election that does not involve President Nkurunziza.
Whether or not this coup is successful, it seems that President Nkurunziza, nevertheless, must come to terms with a nation's wishes for a different direction in leadership.
Celebration After Burundi Coup
With all nations, much like institutions, there comes a time when the head must step aside. In African cultures, the elderly often have a difficult time relinquishing power and wisdom to the young. This has been an Achilles heel for a vibrant people who sometimes do not want to allow the youth to develop in creativity and leadership, for fear that the old will no longer capture the locus of attention.
With at least 20 deaths and 50,000 fleeing to neighboring countries to evade the turmoil, Nkurunziza's dragging of his feet is doing more harm than good to the citizens and governance of Burundi.
Nkurunziza and others must eventually understand that what is best for Burundi, and the African continent as a whole, is if when your time is up, you leave graciously and without national commotion.
For Nkurunziza, that time of two terms has elapsed.