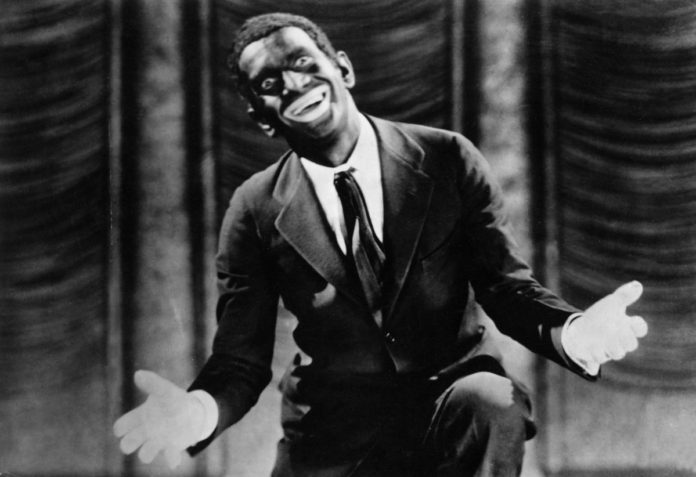 NTOABOMA—I was on a short visit to the capital city, Accra, from my humble village when I met a gentleman. After exchanging some niceties about our collective hometowns and sharing copious biographies about our common progenitors, he decided to show me around town. His brand new V8 5.7 Liter Toyota Land Cruiser was hard to miss—not only was it all white, with a dual exhaust system, it roared like an airplane. The car was clearly imported with after-market modifications. The rubber covering on the seats had not yet been removed. The gentleman's name was Huegbadja Hudjengor Mlagada. You could refer to him as Kofi, that is, by his soul name. He was born on a Friday. Or you could call him Gabriel, like "Angel Gabriel"—that is his baptismal name in one Presbyterian Cult outside Accra.
I shall share with you a slice of the fascinating afternoon with Huegbadja Hudjengor Mlagada. Or Kofi. No! Gabriel. We headed straight for the "highway" called Motorway, built by the first colonial clerk of neocolonial Africa, Kwame Nkrumah. I mention Nkrumah not to pick a fight with the straight-jacket colonialists of Danquah-Busia tradition, who love, above all else, to hate Nkrumah and any memory of him, but I plan to show the level of lost-consciousness plaguing the man whose middle name is Hudjengor—the name of his late great grandmother—in the same manner that Ghana's lost consciousness of Nkrumah's dreams haunts the country's infrastructure. Else, how can one explain why Motorway still remains the only highway in Ghana?
Gabriel's great grandmother was a Trornor, sort of like an African Traditional Religious priestess—meaning that she poured libation, drank Akpeteshie, had more than ten children (with three different men), prayed to her Gods, and only attempted to contact the Supreme Being not through Angel Gabriel's childhood pal, Jesus, but through her own Ancestors and Gods. Or to Christians everywhere, she was pagan; worse, she was a devil worshipper. Or to feminist voices now parading their western craft in Africa, Hudjengor was only a drunk pagan baby machine who allowed men to abuse her body. Both of these reasons go to show that Gabriel Kofi Huegbadja Hudjengor Mlagada was, at first sight, and in name alone, a contradiction in terms.
God vs. Traffic In Accra
What a highway? About ten minutes into the sixty-year old concrete Motorway, so decorated at every inch with potholes ranging in size from a calabash to something like the size of the village well in Ntoaboma, all you could think of was whether the potholes came in the original design.
Then, we got caught up in traffic. Even a fly could not move. "Ah, Accra congestion. Jesus Christ, save us," pleaded Gabriel, while he looked to the heavens through the windshield as if to ask God directly for help. Well, in essence, and in contrast to his great grandmother's Tror belief system, the Presbyterian Cult he now belonged to held the unnerving belief that the Supreme Being, the Creator, could be so petty that He could be called upon to bother about man-made vehicular traffic in Accra.
However, within a few minutes, the two-lane road turned into a five lane thoroughfare. It was a sight—the magic of praying to the Supreme Being through a car windshield, wipers and all, was revealing. New lanes were quickly created on both sides of the Motorway, on the shoulders and in the bushes. The standstill became moving traffic. The sudden infusion of ingenuity [by God] into the heads of drivers on Motorway was a thing to behold.
It gave me hope that if Gabriel could actually pray [through that windshield], the IMF, the World Bank, USAFRICOM and Queen Elizabeth and her lonesome, could perhaps be called upon by God to evolve beyond their lizard inclinations, become human(e), and one day leave Ghana alone to Her own affairs. Or yet, such a prayer could lead new drivers of Ghanaian politics to emerge from the Ice Ages to lead the country on a fast-track, no matter the congestion, to newer more human(e) heights.
Understanding How The Metha Thinks
In the hustle of Accra traffic, I indulged my newfound relative. "Why did you decide on the middle name Hudjengor—I mean you could have used your grandfather's name, Agbavitor, for example?" His explanation was full of emotions. "I am a feminist, so I decided to use a woman's name instead of a man's name," replied Gabriel.  More, Hudjengor was the only parent in his family who finally supported his mother—after several meetings with teachers at the local school—to leave home for senior high boarding school. Gabriel's grandfather did not allow boarding school for girls.
Apparently, in those "backward" days on the Slave Coast (a more appropriate name for the Gold Coast), i.e. in the fifties and prior, parents, particularly fathers prevented their girl children from going to senior high school. Most boys got the education and rose to become formidable colonial clerks—accountants, economists, statisticians, doctors, engineers, pilots, etc.—while most girls were left behind to become market women and housewives only. When the women got married they were maltreated by their academic-inferior husbands only because these men, now imperially connected to colonial wealth, largely controlled the finances in the home.
The explanation offered by pocket sociologists for this sort of African treatment of girls on the Slave Coast was straightforward: African culture valued men more than women. This is why, according to the theory, the African family gave their boys an education and refused the girls an equal chance [to share in the neocolonial cake]. This explanation—without the cake part—like honey, attracted the plumpest feminist flies from the Wild Wild West, who gathered like their fellow men, to a feast of newfound African resources, in this case to save the women of Africa from their fellow men. With this scheme in hand, the Holy Crusading feminist flies carefully sidestepped the obvious salvation African women actually needed: freedom from slavery, colonialism, neocolonialism and white supremacist international trade—that is freedom from the shackles of racist white men.
But the western feminist ideology of saving the African woman from the African man continues to blow everywhere on the continent masking the realities of white supremacist space-time imperialism.
So, according to Gabriel, and in accordance with the feminist scheme, he chose Hudjengor as his middle name not only because he revered his great grandmother, the Trornor, but that he supports a woman who was able to will herself to see through the future, against the masculine narrow-mindedness of "African culture." Gabriel's mother became a college graduate because of the privilege his great grandmother granted her to a colonial senior high school education even against the will of the father. This bold step made it possible for Kofi to rise past his mother to untold heights. His V8 engine is testament of this reverence for his great grandmother. This is how Gabriel sees it, and this is what he believes.
Gabriel's Mansion vs. How The Metha Thinks
"Let me show you the house I am building," said Gabriel as he veered off the concrete Motorway onto a dirt road that turns trucks into the craziest bulls at a bull-fight. Gabriel drove me at two kilometers per hour towards a mansion, which he was nearly about to complete on an acre of land.
What a sight! "Is this your new family house?" I asked. Gabriel laughed, "No, just for me and my wife and our lovely four children." "Eiy! Torgbui," I exclaimed. Gabriel could not stop laughing at my utter bewilderment.
In fact, I had never seen such a mansion up so close, let alone tour one inside and out. The mansion was designed by an "Italian" architect. The doors were all imported at a hefty price tag of five thousand dollars on average (per security door). The master-bedroom of course had two security doors leading to it and what laid behind those doors was anyone's guess. I counted more than twenty doors. The burglar proof on the windows were imported too—I counted more than fifty windows—at a price tag of more than three thousand dollars each. The tiles on the floor were all imported from Italy or some such country. That price tag, I forget, but the garage door for four cars had been especially ordered straight from Japan!
Of all the luxurious parts of the mansion, I noticed a two-bedroom semi-detached bungalow to the main mansion. The main mansion itself had five bedrooms, including the master, a study and an office. The remaining two bedrooms in the main mansion belonged to his two older girls and one of the two-bedroom bungalows belonged to his two younger boys. Of course there was another semi-detached studio apartment for close family-guests and an extra bedroom for a maid. But the separation of the girls in the main mansion from the younger boys in the bungalow fascinated me.
"Why are the girls inside—burglar proofed and behind security doors—and the younger children, the boys, outside?" I asked Gabriel. He chuckled gleefully. "You know, as for girls, they need the protection. The boys, not so much." He replied. "That much protection? Thousands of dollars-worth burglar proof security-door protection? From what?" I asked. Gabriel took a deep breath, looked me in the eye and placed his right hand on my shoulder, "My grandfather, Agbavito, always said, 'If you own anything precious, as precious as girls, you would do anything to protect them, from thieves and from those naughty boys roving outside.'"
I smiled. "I sound a bit paternalistic, pardon me," continued Gabriel. I shrugged.
Why The Feminist & The Metha Remain In Anachronistic Confusion
I figured Gabriel did not quite grasp the term paternalism. The Metha are always quick to use words they do not fully understand while feigning a conceptual understanding of it. Worse, they use words they do not quite know while pretending to know the sociological dimensions of them. Gabriel did not know that being a father to your own kids—as in protecting them from perceived harm—cannot be misconstrued as wrong. Fathering is not paternalism. It is when a man extends fathering to people who are not his children (for instance to his employees) in their supposed interest that the practice becomes paternalistic, or particularly unacceptable.
Back inside the supple-leathered seats of the fumes-blowing V8 5.7 Liter One Hundred and Twenty Thousand Dollar Toyota Land Cruiser, Gabriel Hudjengor Mlagada, for once or twice, looked me in the eye and boasted, "Now, you see why my middle name is Hudjengor? You now know why I'm a strong supporter of feminism. Look how far I have come because of the decision my great grandmother made with my mother? My own aunties who didn't have that chance do not have children like me—with my kind of spending power! We need to value our women and educate more of them!"
Gabriel never stopped for once to comprehend his own sociological and psychological confusion. He remained incapable of reading between the lines of his own history. The Metha are victims of such paralogisms too. Like the oxymoron that is "Gabriel Hudjengor," a name which represents the highest form of lost consciousness and which is devoid of self-assertive thinking, Gabriel had created a premise in his own head; more, he had accepted the premise as fact: that the African culture from which his mother came, the same one that I came from, under-valued women.
Which is untrue even by the standards of Gabriel's own sententious recount of his grandfather, Agbavitor's story about protecting at all costs what is most precious to the family—girls.
What Gabriel did not seem to appreciate was that his pocket sociology was ridden with holes larger than the potholes on Motorway. He seemed incapable of linking his feminist manhood of protecting his precious girl children inside a secured mansion to his grandfather's traditional duty to protect his daughter from being spirited away by strangers to another town, far-far away, in the name of a colonial boarding school.
More, Gabriel and his feminist friends would gawk at the word "protection" for girls because it involves a man offering to use his muscles to protect a woman; they call it sexism, chauvinism and paternalism. But they accept "protection" when it is called "security," that is they accept security when it involves a truck load of dollars (probably from a man), or the safety from a uniformed officer (probably a man), or the sanctuary of an imported five thousand dollar security door (probably machined by a man). Such neoliberal feminists consequently fail to realize that there could be some other reason why Gabriel's grandfather stood against Gabriel's mother for a senior high school education far-far away in another town, besides the white supremacist savior narrative that African men think girls inferior to boys.
The feminist Metha are victims of dimensionality for this exact reason. They cannot grasp the fact that the multi-dimensional, complex spaces of men and women in an African cultural space cannot be stripped down to some simple line in a book, some simple premise about feminism, in the same way that a person's multi-dimensional health cannot be reduced to a one dimensional temperature reading!
But the Metha are eager to accept false premises about their own culture, especially when these false narratives come from the vaginas of European women. The Metha are also incapable of understanding that if the new colonial government in Accra, now strapped in Blackface, had actually placed a senior high school compound right at the doorsteps of Gabriel's grandfather, he would have had no problem, at all, with sending his own daughters to the school if he could guarantee their protection from colonial brain damage and bodily harm.
The false narratives that African cultures value(d) boy's lives more than girl's remains an illogical apparition only inside the vulgar noblesse oblige of Western Feminists and their Blackfaces in Africa, who drive their gas-guzzling V8 engines into serene, self-sufficient African villages selling unnecessary environment-destroying outboard motors for canoes. What Gabriel, and several other Metha just like him do not seem to get is that real life in the 1950s, and prior, on the Slave Coasts of West Africa, cannot be reduced to some white supremacist, western feminist theoretical rambling about gender and feminist manifestos.
Apparently, because Gabriel drives his girl-children back and forth from school in a V8 engine, and can secure his girls inside a fortified mansion—all due to the imperialism of the lizard dollar—he seems to think that all logic emanate from the nozzles of an engine and from the vaginas of Mercedes-Benz-driving western women, rather than the carefully thought-out complexities and challenges of a father and mother in an era of slavery and colonialism, where boarding schools were imposed upon African peoples exactly because these schools were the exact means to their certain subjugation.