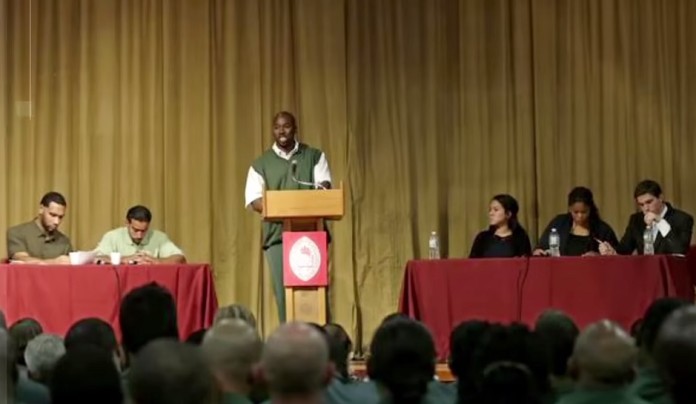 Ted Cruz, a Republican presidential candidate in the U.S., was a champion debater at Princeton University, an Ivy League school.
Harvard University, also an Ivy League school, has a better academic reputation than Princeton.
In fact, the Harvard debate team had won three of four American Parliamentary Debate Association national championships.
The debaters at Harvard University took on the debate team at a New York prison, the Eastern New York Correctional Facility.
Handily and unanimously, the prisoners defeated the Harvard University debaters.
If Harvard debaters are not smarter than debaters in prison and Princeton is inferior to Harvard, then Ted Cruz is not smarter than a prisoner.
Maybe the U.S. presidential process, or democracy in general, has nothing to do with who is smart–only who has money or connections?
Maybe the prisoners should have a chance to do something productive with their lives instead of being locked up in cages?
Maybe prisoners should run for president, or at least have the right to vote?
Shouldn't smart people be allowed to vote?