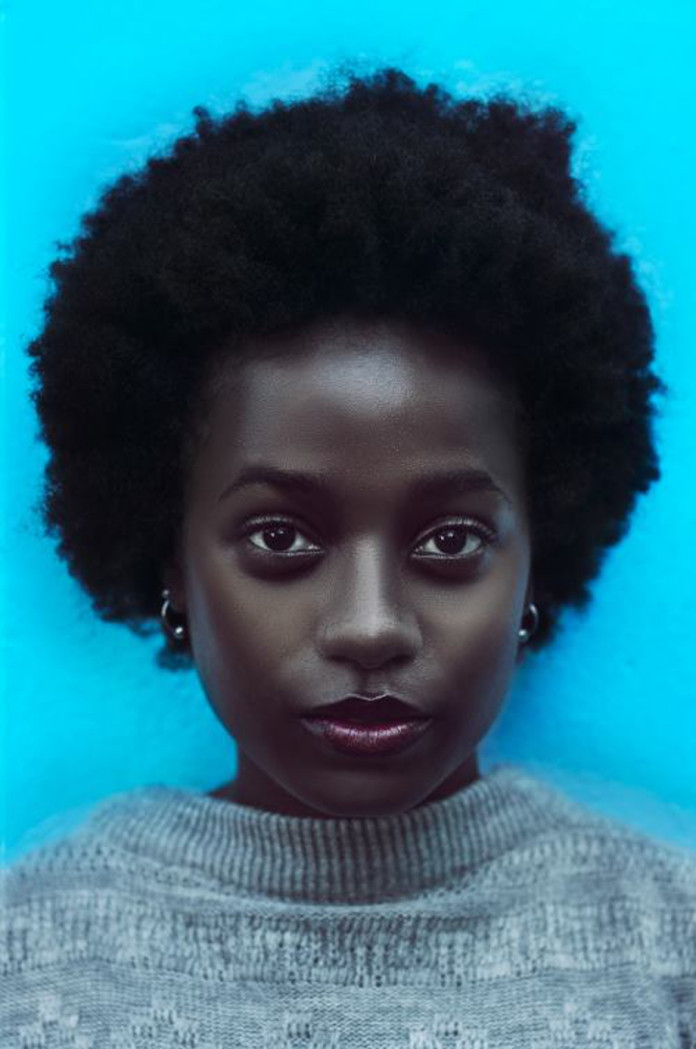 BROOKLYN, NY, USA — What is Baby Mama, or Baby Daddy? Apparently, a few Western educated Ghanaians had never heard the term in Africa. They swear that it only derives from Hip-hop culture, something they refer to as 'Americanisms,' which are bad for Ghana of course and fast creeping into Ghanaian culture.
Although I was startled, they continued:
"So Ghanaians too now use terms like 'baby mama.' Stop these silly americanisms. Never ever impregnate a woman you are not ready to marry. And if you do impregnate her she is not your baby mama, she is the mother of your child."
Besides the obvious chauvinistic sentimentality, which should alarm you–that of a woman lying (there) prostrate, like a log, to be impregnated like an inanimate object—I was incensed more by the insidious lack of consideration and respect for a culture they imply to be illegitimate.
The idea that Baby Mama implies illegitimacy, of a child and of a relationship between a woman of your choosing and a woman who chose you, is one that is rooted in a philosophy of 'othering' cultures that are not so familiar to the people who do the judging at fine dining halls with fine utensils and to the people who learn from those judgments through colonial texts and mission schools.
I interjected and claimed the 'othering,' quite fully, perhaps even (re)-signifying its essence. But now, the task was to make myself sound human to these 'fine people' at this dining table. In the ethos of Du Bois' sociological thinking, in 'The Conservation of Races' and 'The Philadelphia Negro,' I had to argue that Baby Mama or Baby Daddy occurred, if not in every culture, then it occurred especially in Ghanaian culture. More notably, the Ga culture.
It was not an 'Americanism' creeping in. If anything, it crept out.
Baby Mama and Baby Daddy are as much cultural renditions of Ga duolocal marriages and relationships. They are also synonymous with polygamous or polyandrous relationships found everywhere around the world. Not just Africa. The Mormons and the Amish communities in America are as much practitioners of these 'uncouth' behaviors – according to the '(re)-fined diners.'
But Baby Mama and Baby Daddy are parts of Ghanaian culture, all right. To explain it, I zoned in on Ga culture as a part of the larger Ghanaian cultural space for no other reason but for enlightenment alone. Hence, these so-called 'Americanisms' were and still are everywhere present in Ghana, in Africa and other parts of the world. It is no miracle that African Americans, who are largely of West African ancestry, should engage in a practice that is West African.
How I wish that other human beings would accept that what other humans do, they also do, or they can do. But I am African, and I have to make it clear that what I do, what African Americans do, others do! I had to argue my humanity and the humanity once again of African Americans in a bid to (re)-situate the stereotypes associated with African Americans right in the laps of those who initiated them.
But again, as in all cases, the '(re)-fined diners' proclaimed their real intentions after I ditched their unqualified tribalism:
"In many ways your literalism is to be commended although it does not quite capture the subtleties. In the American context baby mama implies not only the illegitimacy of the child but the absence of even a common-law marriage."
"Illegitimacy," according to whom?
A whole community of African Americans, their children, their wives and their husbands, are often characterized as 'illegitimate,' their behavior maligned as 'uncivil' or 'improper,' but such a judgment cannot be made in an ideological or rhetorical vacuum. Insofar as 'illegitimate' or 'uncivil' or 'improper' is profoundly racialized and has a long history of demanding conformity from African Americans or Africans, I frequently choose to (re)-signify and accept fully, without reservation, the legitimacy of our humanity. This choice is both moral and rhetorical.
Some say 'The Mother of my Child' while others say 'My Baby Mama,' but to the priggish, 'My Baby Mama' is somehow improper and unacceptable. It is a difference in language—perhaps even a difference in philosophy, thought, and way of life—but if you told them to (re)-read Noam Chomsky's Thesis, they would gawk.
Having babies with a woman (man), being present with the child and the mother (father), and taking care of the child plus the woman (man)—how is this not common-law? Or shall we discuss the several legally married couples around the world who barely see their children, or the mothers who barely breast-feed their own children, or still, the mothers who are capable of childbearing but do not even carry (in the womb) their own babies but hire stunt doubles—surrogates?
We can discuss absentee parenting, which every community can boast of a few no shows. But that topic has nothing, absolutely nothing, at all, to do with the concepts or culture of Baby Mama and Baby Daddy drama. Of course this stereotype is rooted in what Richard Dyer calls "whiteness." Through this lens, everything African Americans do is irresponsible, and even illegitimate.
Even by the tendentious standards of "illegitimacy," my understanding is more defensible than the accusations used to defame whole nations of people. The most deplorable acts of "illegitimacy" actually germinate in so-called high society. Many genocides have been glorified (or planned) around dinner tables adorned with shiny forks and knives made from actual silver, without a single inappropriate or illegitimate act or speech having occurred.
But 'Baby Mama' or 'Baby Daddy' is actually the term that lays claim to an important part of the family. The phrase is Bantu with an English vocabulary. Your 'Baby Mama' in Ga is simply, 'Obi Mamie.' My Baby Mama is 'Nbi Mamie.' The roots are not difficult to grasp with only a little understanding of the Bantu Grammatical structure.
So how is this so-called 'Americanism' creeping into Ghanaian culture? Those who open their mouths and lash their tongues against the upper and lower buccal cavities are either shallow in comprehending African wisdom and culture or confused about the multiplicities of remnants and vestiges of African heritage elsewhere in the world. These people do not know how to be accepting of others.
One Adinkra symbol says, "Eti kro nko ngyina" or "Two (good) heads are better than one." But I believe that in fact, two bad heads are worse than one! Beware the collusion of the silver spooned otherizers and the misinformed mission boys.