NTOABOMA—For change, a change we can believe in, a traditional religious ruler is what we need. More, for real change in the way we think and imagine ourselves, a smart, industrious traditional ruler is what Ghana needs. The rest have failed and fallen short of the glory upon which the people who we now call Ghanaians have imagined themselves.
Have you ever wondered why every head of state since Osagyefo Kwame Nkrumah has been a self-identified Christian or Muslim? Even Jerry Rawlings, the soldier-turned-politician who ruled Ghana from 1982 to 2001, is Roman Catholic. How absurd? Catholic, alright, but Roman? You have to wonder why Jerry Rawlings who hails from Dzelukofe in Ewenyigba prefers to kneel before the cross of Jesus and Mary rather than pick up two calabashes—one with water and the other with Akpeteshie, preferably from Ntoaboma—and pour out his heart before his Ancestors, their Gods and his Gods?
Why? Is it perhaps because Christianity and Islam are now ever so pervasive? Or is it the result of the very neocolonial institutions built and often foreign-funded for our continuous subjugation? Why can't Ghana, now a religiously diverse land, elect a real traditional religious ruler—a self-professed traditional religious man who pours libation to his Ancestors, a man with an Amaga right in the middle of his compound house, a man who frequents Nogokpo, a man who calls upon Tigari, who drinks Akpeteshie with the Okomfo, who hangs around the Hunor and who is in a secret relationship with the Yevesi?
This past presidential election, all our presidential candidates are self-identified or self-proclaimed Christians or Muslims and none pours libation for prayers. In stark contrast to the traditional states that now form Ghana, it would be unheard of in the 1800s that a chief, or a queenmother, or a clan elder, or a linguist, was a kneeling worshipper. Christians kneel before the cross—the symbol for their emancipation from Earthly limitations and suffering. Muslims kneel in the ruku, sadja and jalsa while they supplicate in prayer to their God.
Kneeling, especially kneeling prostrate (even if just on occasion), is a significant part of Christian and Muslim worship. But kneeling is symbolic. Kneeling is in total submission to the God(s). More, kneeling is in complete obedience to another Being—even to another philosophy of life, especially when that philosophy teaches one to hate his own culture, its rituals and its ways of imagining itself. Kneeling is giving up, leaving everything one could control in the hands of another Being.
In parts of Africa, especially the major parts that fought against British Terrorist Occupation, kneeling is not in any part identifiable to our communications with the Ancestral world, Ancestral Gods, our Gods, or to the Supreme Being. We kneel to no spirit. We need not kneel before the Gods, not even before the Supreme Being Himself.
Traditional religion as you might find in Voodoo or Akom, and many others, is a religion of empowerment, not of submission. That is not to say Islam and Christianity are not or cannot become inspirational or even empowering. Certainly, Ghana has yet to show the same level of empowerment—of a matching resolve and an equal hunger for development and for the defense of national interests—when led by Roman Catholics with modern technology, as was shown by our musket wielding traditional religious states that opposed British terrorism on our West African coasts.
A Ghanaian leader who respects his Ancestors, who honors their Gods and who worships his Gods, stands upright in front of them in prayer and supplication. He holds two calabashes, the water signifying peace and the easier parts of life and the Akpeteshie-calabash signifying the more difficult parts of life that he needs help to overcome. Traditional religion teaches dignity; it ensures that the worshipper realizes that he is spirit himself and that when he dies he also joins the spiritual world. Traditional religion does not teach a man that he is lesser than the Spirits but teaches the man that he has more power in the affairs of the physical world and is limited only in the affairs of the spirit.
A traditional religious Ghanaian leader would know that dignity comes from standing upright and tall, from beaming energy and resolve, even in the face of difficulty, and from understanding that in the affairs of the physical realm, even God, the Supreme Being, is incapable of helping! This is key to leading a nation. It's a lesson learned from infancy to the pouring of libation. It is key to the building of the character and steeliness of a ruler, of a person—that matters in life are to be resolved through human effort and not by divine intervention. That although one needs the help of the spiritual realm to guide one's spiritual steps, ultimately one needs to do the hard, tough work by himself.
In this sense, traditional religion is more than just a faith; it is the traditional state's way of life. This is a vital takeaway. In traditional religion, the history, the culture and the rituals of all our peoples are directly linked to the person who practices it. This is not the case for Christianity, at all, nor is it even for Islam. This difference is not insignificant. Since the election of a leader is an important process that we need to take seriously, we must do everything to elect a person whose faith, spirit, soul and heart are in tune with the people of our country. The hearts of our leaders need to fall in tune with who we are, who we were, what we are and what we shall become. Their hearts must be more in harmony with the people than with the hearts and minds of foreigners.
Ghana needs a leader born and raised on this diet of steeliness and dignity! Africa needs leaders with an unflinching resolve and a straight backbone, leaders who don't buckle before others—not that a leader who's Christian or Muslim cannot provide this character, but time is running out and Ghana must try a different approach. The traditional man or woman must rise again to challenge all that is foreign that hasn't worked for our upward mobility to dominate the world. The character of our country, of our states and our resolve, of our dignity as a nation will continue to be torn to shreds if we continue to beat along the same paths to destruction.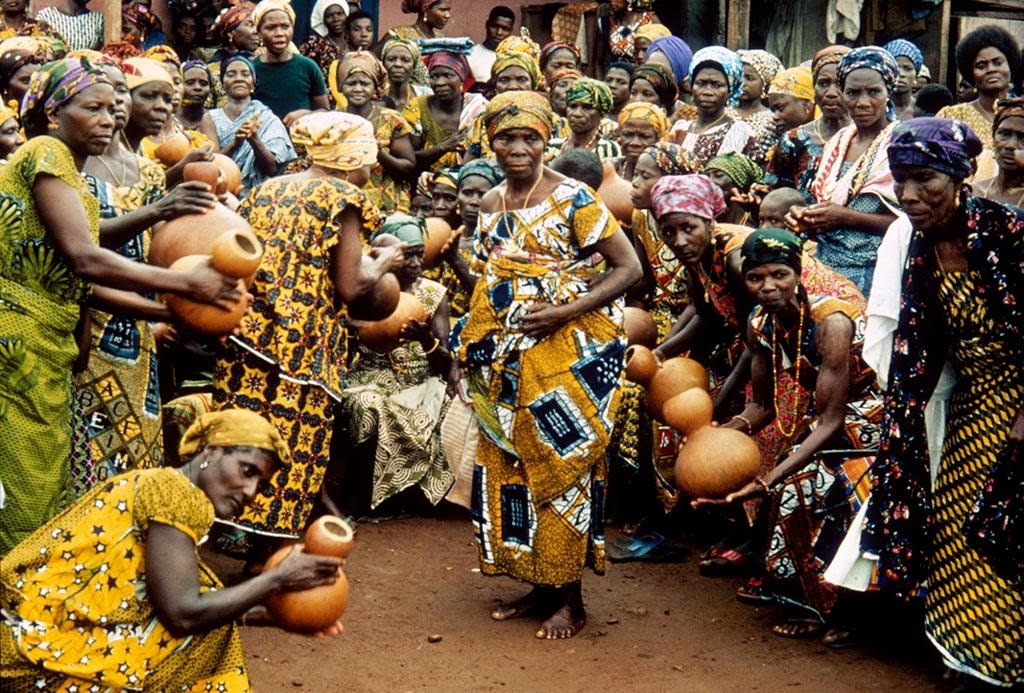 We need a different way of thinking. A different man and woman. Although we like to think about the separation of Church and State as a tenet of our democracy, we hardly connect this mantra to a separation of Church and the Person. And that person is the president. Ghana needs a real Ghanaian. Not a hybrid. Not a half-breed whose mind and heart are torn between two competing philosophies of life.
Obviously, in a culture where a president kneels to images, real or imagined, we as a country kneel to anything—NEPAD, IMF, World Bank, USAFRICOM and Washington in general. It's time to stop kneeling. It's time to stop begging God and asking Angels to intervene in our lives and rather set out to do the tough, hard work of building up a prosperous nation from the traditional states of our founding. It's time to stand upright!