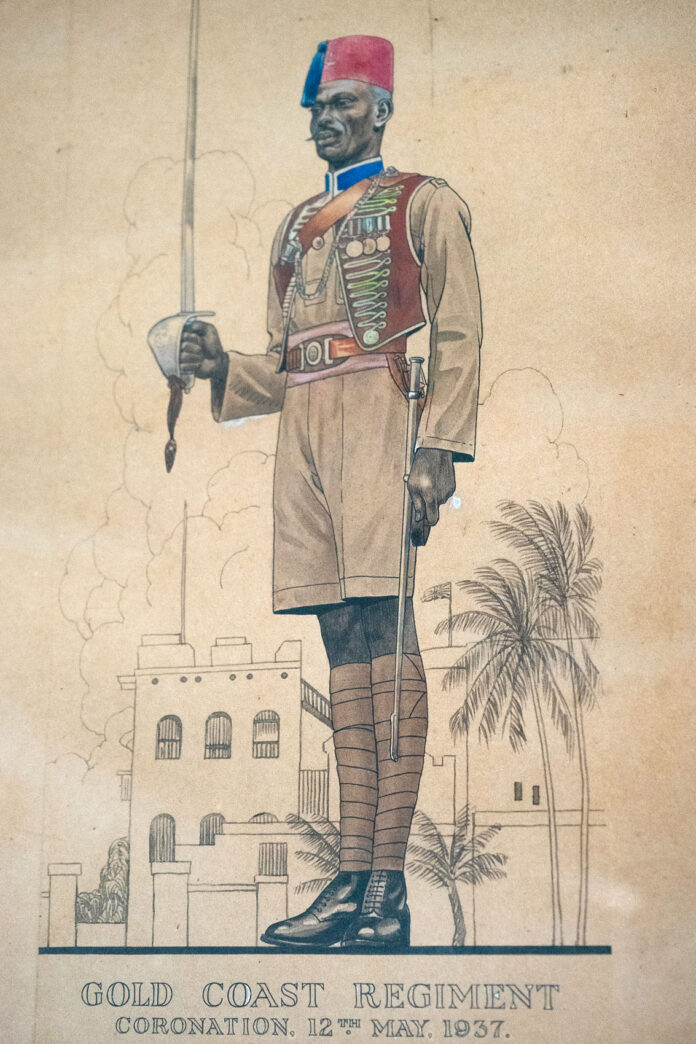 The Sword of Colonialism.
In Africa, several mercenaries abound. Mercenaries that European colonialists (terrorists), and now the Euro-American Cartels, use to seize and maintain their violence all across the African continent.
Most of these mercenaries don't look the part. Some of these benign-looking, unassuming but dangerous mercenaries include our "Democratic" politicians. Their education is European. Their language is European. Some of them their diet and wives are also European. Most of these wield more Classroom Education (CE) than all their Ancestors combined. They are the more educated than their ancestors – the METHA. Which education we can now better refer to as Crass Encephalopathy (CE) – a serious disease that arrests proper brain function.
But of all the Metha, one crude type of mercenary stands the tallest. For instance in Ghana, he is the Gold Coast Soldier. He is crude in every rendition of the word. He is stubborn by training, and cannot ever change his mind on his own accord, unless, of course, he is carefully instructed by his European Commanders.
The Gold Coast Soldier is a very interesting breed of man with a very low self-esteem. He has little CE education. First, he rushed to become a European mercenary because he was essentially an African outlaw – he was just nuts and so his village kicked him to the side. European colonialists picked him up. Colonialists love these nuts, however. Nuts get the job done on their own people. Nuts hate civility and nuts do not like civilized people. And boy, has African States been terrorized by these European Mercenaries!
After the Fake Independence of Ghana in 1957, The Gold Coast Soldier was solidified into the Sword of Government. The Ghana Armed Forces. Before then, he was the Sword of Colonialism. Now he is the Sword of the Colonial State, called Government, in Accra. His presence has wiped out the real Defenders of African Freedoms – the State Asafo. Without the Gold Coast Soldier, without his mercenary skills, there would be no such thing as the Colonial State sheepishly, and shamelessly named after one of Africa's Greatest Empires, Ghana.
The Gold Coast Soldier is the worst of the Metha. He is by all accounts, an automaton for the Colonial Euro-American Empire. A tool to be unleashed on the African Masses at the whim and caprice of the Colonialists. The Gold Coast Soldier is an anomaly in Africa. Without him there is no colony! He is in fact, Cell Zero, in the metastasizing cancer eating away at our African Freedoms!