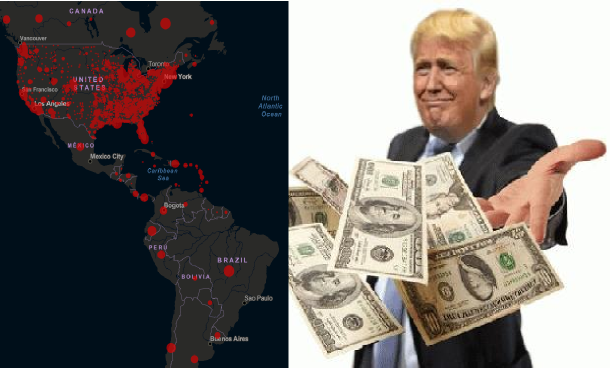 The American Way To Deal with the Chinese Virus.
Let's recall a little piece of history. History situates current situations within their proper context. On May 9th, 2016, the then presumptive Republican presidential candidate, Trump, said on CNN, about how to deal with the federal debt: "You print the money."
Well, there you have it! In 2020, how does a president deal with a public health crisis? "You print the money."
Money printing in the US, and in fact the west is very old. Money printing is the Magic Wand of the west. In fact it is because the west likes to print so much money without lifting a finger for it, is why they need bombs (Atomic Bombs) to protect their free money printing.
Even their private banks have a term for it now: QE (Quantitative Easing). You bet. Alan Greenspan, a famous money printer, former head of the US Federal Reserve, said in 2011 that "The United States can pay any debt it has because we can always print money to do that."
Call it "reckless," "alarming," "disastrous," "swashbuckling," "playing with fire," "crazy talk," or even "lost in a forest of nonsense." Well, the fact is, printing money is as old as the west. The money printing press is the old magical wand of the west.
You want to be powerfully reckless? Build the Bomb and buy yourself a printer. Print as much money as you want. And if anyone refuses to take your money, bomb the shit out of them! The heights achieved by "great" nations in the west is as simple as that. You see!