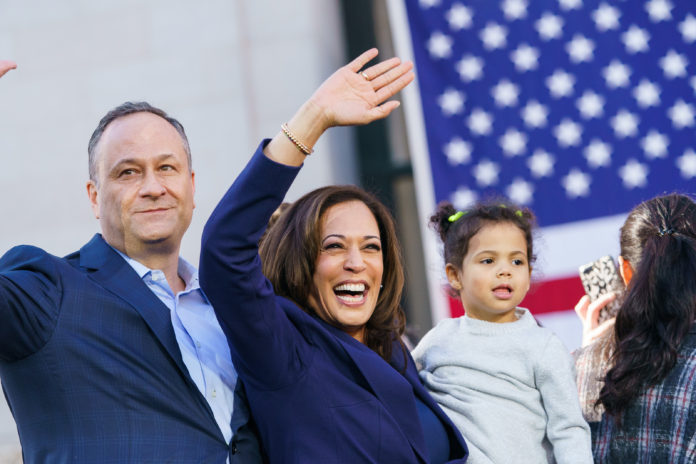 MEMPHIS, TENNESSEE, USA — Bill Clinton won Native Black voters because he was more charismatic than his Republican Brother, the "Low Energy" Father Bush. The Sax thing (in which Bill Clinton attempted to play the Saxophone to a Black audience as a key moment of identifying with Native Blacks during his first general elections) is over-hyped as a turning moment for the Clintons in the politics of Native Black communities. Blacks are not stupid. They honestly believed that democratic policies back then would come to benefit them more than the republican agenda. Clinton turned out to be the Devil. Politicians do turn out devils often. This is why Native Blacks did not give a damn about Hillary in 2016 no matter what the "repentant" racist Bill Clinton said about his wife; and no matter how much he tried to disguise Killary's fire-and-brimstone policies (such as bringing young black men, "predators, to heel"), which are still pervasive in the Native Black Communities. The Clintons had been found out! Devils, really.
Plus, Russian Hackers did not trick Native Blacks to keep their votes in their pockets. That is a con game by democrats to buy excuses for Killary's bad rapport among Native Black people. It does not stick. Native Blacks made conscious decisions to not support the Clintons, at least not en mass, in payback for what destruction the Clintons had unleashed on the Native Black Communities. The Clintons were wolves in sheep skin. Native Blacks made the correct decision to pull back on their support for such cooning in the general elections of 2016. No Russian Hackers reprogrammed the brains of Native Blacks. That is a lie!
And then we have Obama (or more correctly, "Omaaba," as he was famously called by the late president of Ghana, Atta-Mills, which name translates as "Why?" in Ga). Obama won Native Blacks because Obama's wife was a Native Black woman. They had two Black children. This gave Obama legitimacy in the Black community, but it wasn't without his trying very hard to win them over. Obama had to beg, but his wife begged even harder for him! However, Obama turned out to be the typical Second Generation African Immigrant, with a white Mother, who really never understood the plight of Native Blacks. He often chided Native Blacks as if the problem in America was a Black one. It was not. It is not. America has a white problem. Always has. Obama turned out to be just another woolly Devil. Good riddance!
Now we have Kamala Harris. She is not Black. And yes there's a litmus test for Blackness in the same way that she ain't claiming she's white or Indian, although she has more white or Indian blood in her than there's the possibility of any Black there. Kamala ain't Black. She never was. Not everyone with one (probable) ancestor from West Africa is Black! Kamala is a Second Generation Indian-Jamaican American who attended an HBCU. Rachel Dolezal (the white woman who claimed she identified as a Black woman) went to an HBCU. Not all HBCU students are Black in case that wasn't clear. That's it. More, Kamala Harris is married to a white man. She is plugged into the very white supremacism that Native Blacks needed a candidate in order to dismantle. Kamala is not it. She can't even fake it. She cannot dismantle the White Supremacist Industrial Complex. She cannot convince the Native Black community that she is not an opportunistic hypocrite no matter how much popcorn she eats in front of a Black Panther poster; no matter how many RNB tunes she can recall from college; and no matter her love for "Salt'n'Peppa."
And there's the truth, Ruth. It is nothing complicated at all. Even Kamala Harris (from the horse's own mouth) never really identified as Black until recently. Until she thought she could run for president. Whenever she was asked about her race, she said she was "Indian," or "Jamaican," or "Haitian," or that or this. She always chose such racially ambiguous terms, but never "Black." So it seems that her hypocrisy with her Blackness is only for the general elections. It will not work. I am personally campaigning against this coon game democrats have been playing for decades. I can't condone it any longer.
If the democratic party thinks that this is just another election to throw away by appeasing Native Blacks with a "Black" candidate who will never win, then they are basically signing away the next election, and the next one after that. Native Blacks are no longer going to accept the existing paradigm that white men, white women, or half-white, or half-Indian people, can all be good presidents for Black people. No. It is time to elect a Native Black person (woman preferably), one with Native Black sensibilities, to the candidacy of the democrat party. Or the democrat party can forget the show of force of Black voters they have enjoyed for decades without any real investment in Native Black issues. The democratic party needs to bring us a Native Black person (woman preferably), with Native Black sensitivities, before we can get excited! Kamara Harris is not it; she will not go anywhere; she will not become president under the auspices of the Native Black vote.