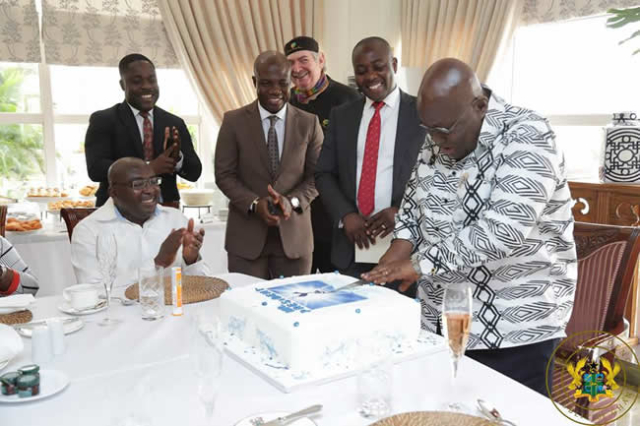 Nowadays, almost everyone you meet in the "elite" circles of Ntoaboma has obtained some degree from some weird institution in the west (in Europe and North America). In an age where Ntoaboma is barely able to feed itself (compared to just one hundred years ago), why the preponderance of such degrees among Ntoaboma's elites?
Now, you need to understand how elitism works in a failed state like Ghana so that you can understand how it has been extended in Ntoaboma. Ghana has two types of elites: (1) those ordained by birth into notable royal families and (2) those blessed by the new-money of the new economy.
First, the laziest sons born into some royal families are automatically considered elites. Usually this means that any lazy man born into such a family can skip real work, and opt rather to sit in a classroom and be taught—over a very long period of time—how to regurgitate facts manufactured by someone else. Such a man might travel to the west and return to Ghana even with a doctorate of some sorts, usually in a subject of no relevance whatsoever even to his own royal family.
Second, some of Ghana's elites comprise of the most hardworking poor who are lucky to chance upon a lucrative venture in the new economy, i.e. market capitalism, brought to Ghana by erstwhile colonial terrorists and turned into glitter by the current miracle-working Yankees. If it's not one of the lucky hardworking poor, however, it is the laziest of the poor who has managed to show to his colonial teachers that he is better than the lazy royal boys at imbibing and regurgitating copious amounts of facts manufactured by someone else in the west.
Either way, the scene of elites in Ghana is a terrible sight: a bunch of either lucky or lazy boys, some of whom are utterly and not surprisingly capable of regurgitating the facts fed to them by their colonial terrorists. Elitism in Ghana has no meritocratic basis! The reason this occurrence has spread into Ntoaboma is clear. Ntoaboma is in Ghana. Ntoaboma also boasts of royal boys. In addition, Ntoaboma has quite a few boys outside of said royal families eager to show their missionary colonial Yankees how much better they are at the bar in collecting various jugs of useless doctorates.
Nothing useful is free!
What is common among Ghana's elites, after all, is the preponderance of useless degrees from obscure universities and colleges in Europe, Canada and the United States. It is as if one cannot become an elite in Ghana unless one has been sent out from these obscure schools in the west. It is as if one cannot be an elite in Ghana until the west decides to confer on your lazy ass some modicum of western mediocrity.
And of course, it is: One cannot be part of Ghana's elite unless one has been sent out by one of these obscure schools dishing out free, obscure and useless degrees. Nothing useful is free! But, alas, tell lazy boys that! In essence, Ghana's elites are true diplomats of western mediocrity. The whole reason we suffer from poverty in this part of the world is that since independence, we've been led by true diplomats of western mediocrity.