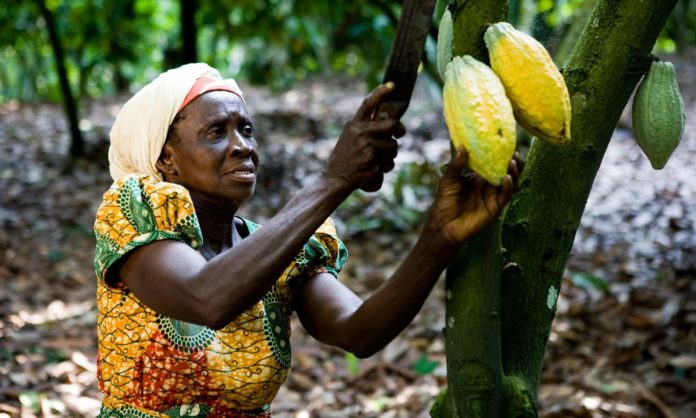 Owning a cutlass, or a machete, can mean many things to different people. A man wielding a cutlass, on his way to the farm, in broad day light Kigali, Rwanda, can inevitably evoke terrifying memories of the genocide led by the French against Tutsis a couple of decades ago. Many people have also been kidnapped, enslaved and ferried away from the West African coasts to the Americas by terrorists who often used cutlasses.
For that matter machetes are very dangerous tools. Yes, you can weed your farm, kill a viper and feed your family with them, but they can also be used as murder weapons (weapons of mass killing). The French-Hutus of Rwanda are reported to have used machetes in killing 200,000 – 2,000,000 human beings they had labeled "cockroaches."
However, even as violence goes, cutlasses are often used for good things. Ghana and the Ivory Coast cannot export cocoa to the West without cutlasses. (These two countries cannot impoverish themselves without cutlasses.) Whole villages cannot be built without cutlasses. Many decent people protect their farms, families, and villages against strange invaders with cutlasses. Many wars have been fought against slave raiders (terrorists) on the West African coasts with cutlasses.
So cutlasses are indispensable tools—employed in virtually every aspect of our lives. Further, they are indispensable also because they can be brandished on other people to unleash utter violence.
The cutlass is a double-edged sword. Literally. On one side, it is good when it is used to feed people and protect people's freedoms. On the other side it is a horrendous tool of oppression. This is not to say a cutlass is both good and bad. But this is to say that the cutlass can be used for good, and it can be used for bad. One person can employ the cutlass wholly for good, another wholly for bad. The difference is not insignificant.
But so is almost anything under the Sun. Let us satisfy ourselves with the caveat that what is good is what grants and maintains our freedoms and what is bad is that which seeks to upset our freedoms. There's virtually no tool or system that is man-made that cannot be used to heal and destroy. Take capitalism: It can be used to amass unseemly wealth for more people (in the West) than any single ideology can. But at the same time, it can be used to impoverish (in Africa) the greatest number of people!
The same question then can be asked of any man-made tool. Is it capable of violence? This is key. What can create can also destroy. Even the making of God (as a concept in Punt) creates and destroys. Is God good when he saves the African from the European terrorist? Or is he bad when he allows the European terrorist to abuse God's creation? Why then do bad things happen to good people? Is God good or is he bad? Are cutlasses good or bad? Are guns good or bad? And so on. All these questions, no matter what form they entail point markedly to how the tools of our creation/violence are employed by people. How do farmers employ the cutlass? How do terrorists employ the machete? How do European terrorists (slave raiding missionaries) employ the concept of God and how do the Ethiopian Christians employ him?
It is well-nigh impossible to argue from one-side of the mouth, the greater good of a man-made tool (cutlasses, capitalism, etc.) hoping that its side effects, or its capacity to ruin and destroy (even what it purports to create) will not protrude from the other side of the same mouth unchecked. In this respect "Democracy" as a tool stands without equal.
From one side of the mouth, the supporters of "democracy" or democratic institutions eschew the idea that democracy, like any man-made tool, must also, like all artificial tools, be checked by institutions (spontaneous or not) that are equally powerful (revolution). But, what actually comes out of the remaining side of the mouth is a call to checking democratic institutions in themselves. A cutlass must be checked by another cutlass (an Asafo). A gun must be checked by another gun (a powerful militia). God must be checked by an equally powerful being. Sometimes it is Satan and sometimes it is God's son, Jesus Christ (Ethiopian Christianity). Sometimes Jesus says turn the other cheek, and God says no, tit for tat.
An unchecked man-made tool or system is wont to run amok. In Ghana for instance, the democratic institutions that make the country proud in the eyes of the (exploitative) West have run amok. (In fact, the government of Ghana has become efficient at carrying out the West's instructions of exploitation). The president is using tax payer's money to build a national Cathedral where only Ghanaian (westernized) Christians can go and pray. This building will occupy the backyards of the biggest and busiest hospital in all of Ghana, Korle Bu Teaching Hospital. (At this point this facility should be stripped off the name "Hospital" and replaced with "Ghetto Cemetries." A graveyard is much cleaner!) When the ordinary man cries out against the use of his own tax money for an unnecessary Cathedral, he is told to shut it.
The government of Ghana uses tax payer's monies to fund unnecessary missionary trips for Muslims to the Middle East. When the ordinary woman cries foul, she is told to shut up. The government of Ghana, led by an Akyem president, has been caught selling off Ga-Dangme ancestral lands to USAFRICOM (a terrorist neocolonial posse). When the ordinary Ghanaian cries out, she is told to leave the room.
Without the threat of the power of a revolution by and for the people, democracy too, like all man-made tools runs amok. Democratic institutions in Ghana have run riot, wild, behaving in the most corrupt, frenzied out-of-control and unrestrained manner. The only way to rein it in, is not a call for more democracy. That kind of call only suites the powers (of terrorism) that be—for after all Ghanaians have only two choices: The NDC or the NPP political machines. Both are corrupt beyond every measure. And both have been infiltrated, nullified and de-balled by the CIA and USAFRICOM.
Hence, the way to rein in this long campaign of a democracy without checks and balances, in Ghana for instance, is through revolution. This is legitimate. The government of Ghana has pulled down to ruins all our hopes and aspirations as a nation. It is time to check it. It is time to rein it in. For cutlasses are good for farming, but they are equally efficient in protecting our freedoms against our dehumanization: Tit for tat!