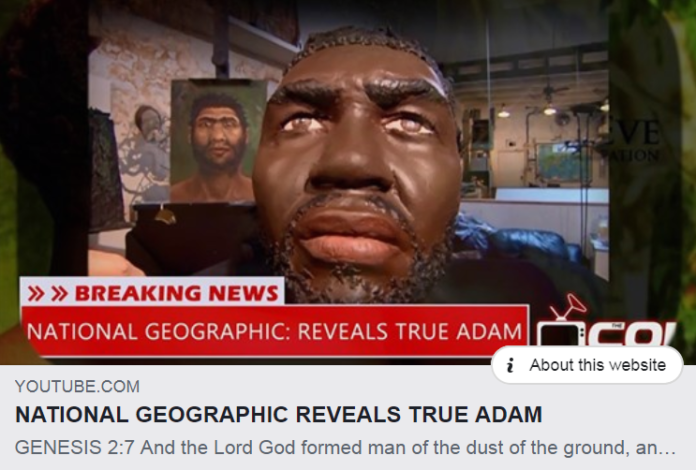 And to this announcement, or proclamation, the Christian trolls will emerge and descend from their cold mountains and scream: What has color got to do with Christ and Adam?
The trolls might even exclaim: God has no color. Jesus was a human being, neither black nor white.
My dear friends, trolls are dangerous. They shift discourse. In fact, the reason they exist is to shift discourse.
When they descend from their cold mountains, just ask them why it is that color doesn't matter yet, they have spent some 2,000 whole years changing the color of the Christ and of Adam, from Black to white?
Why?
Even the editor in chief of National Geographic, Susan Goldberg, admits that "For Decades, Our Coverage Was Racist. To Rise Above Our Past, We Must Acknowledge It."
Hence because Jesus was a Black man, Adam was a Black man, the records need to be set straight in the same way that National Geographic has promised to acknowledge the truth!
Still, this doesn't mean we leave white institutions to their machinations. For they have shown that they cannot be trusted. They have shown that they cannot be honest.
For instance, understand how National Geographic introduces its newest stagecraft in the film below: What was the whole intro about Jefferson, for example? Are they saying that he looked white but he was actually something else?
You see their witchcraft? If you are bewitched it will be difficult to understand what I am asking you to see! For short: Why can't white people just stick to admitting fault – their centuries long white washing of Black history, forging themselves into it and so on – without launching a new propaganda about their whiteness?