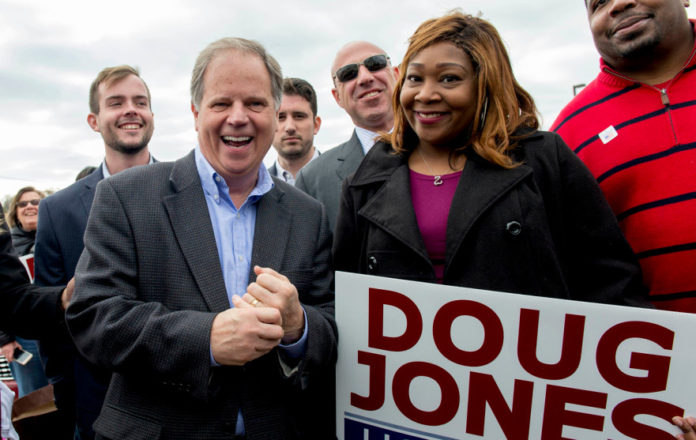 A new term in US political discourse has been etched as a result of the Democratic win in Alabama over the scary Roy Moore: a case of credible allegation rather than provable conduct. Beware my dear friends, beware of the slippery slope.
American liberals want to act like Roy Moore was wrong when he stated in no uncertain terms that US greatness is rooted in the historicity of hot plantations, plentiful cotton and slavery. Liberals will refuse to admit this unpopular premise, even in the economic sense, because to some the view is only monstrous.
To understand that American liberals are no different from their fellow Trumpians one needs only make sense of why the mention of the economic "wealth" of the US begotten through Slavery irks so many. Ethical or humanitarian values included, Roy Moore, without the florid fanfare, makes a case for righting US morals: Reparations. But that word is what liberals including Bernie Sanders hate above all else! American liberals do not face facts if it goes to help Blacks, even when they are rescued in elections by the fake accent Imposter In Chief, Barack Obama, who does their bidding in the Black Church.
So although the world of "God" and settled hierarchies (ideas of the Chosen People, Exceptional People) has produced a world of unpardonable iniquitous conduct, today's liberal dreams of utopia has rather produced a cancerous world with no intention to right the wrongs of the past.
What the US Two-Party State needs hence, for instance, is an outflanking altogether, something that Trump has done, to a degree, albeit in a manner so nauseating, thuggish, roguish and contrarian it beggars intelligence or forethought.
But for whatever it is worth, it is equally thuggish to see Democratic strategists, even after the defeat of the Antebellum Era Romantic, Roy Moore in Alabama, wag their tails on the ever remote distant CNN. These sycophants can still be seen attempting with blinding conviction to suggest that Trump was not even relevant, that the cold grip of the Sodomizer In Chief, who turned Libya to smithereens, Hillary Clinton, still exerts on her party is worthy and credible.
Liberals, more than the unconscionable Evangelicals (who need God), need an awakening. They need to quickly recognize that Trump is a symptom of a deeper cancer, metastasizing in both parties, that requires earth shaking, even shattering reforms beyond the highfalutin lip service they pay to helping America's paupers; beyond the magniloquent lip service they pay to straightening-up America for good. Many cases of "credible allegations rather than provable conduct" against Republicans ain't gonna cut it. In fact, it will soon backfire.