Nine people have been shot dead by a white man at a historic African-American church in Charleston, South Carolina, and a hunt is under way.
Police described the attack at the Emanuel African Methodist Episcopal Church as a "hate crime".
They issued surveillance images of the suspect and said he had sat in the church for an hour before opening fire.
God (Jehovah) did not prevent the attack on the innocent people who worshipped Him everyday? Many African Americans are asking the question why?
Jesus Christ was nowhere to be found neither! And the people perished.
Even the church's own pastor, state Senator Clementa Pinckney, is reported to be among the dead.
---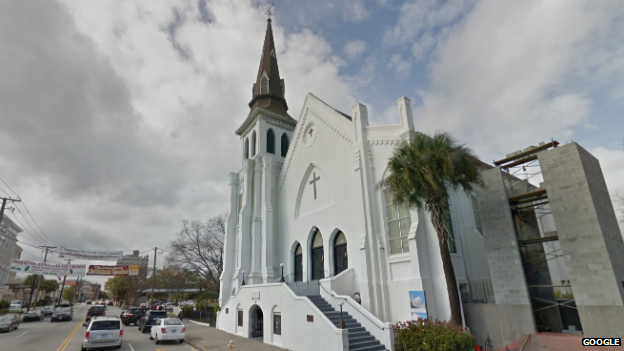 Oldest African Methodist Episcopal (AME) church in US south
Referred to as "Mother Emanuel"
Roots stem from group of free blacks and slaves in 1791
Denmark Vesey – one of the founders – was a leader of a failed slave revolt in 1822
Rebuilt in 1891, replacing church damaged by 1886 earthquake
Civil rights leader Martin Luther King gave a speech at the church in April 1962
---
A prayer meeting was going on at the time of the shooting at about 21:00 local time on Wednesday (01:00 GMT Thursday) at the church.
As to whether God or his son Jesus attended the meeting or not, we don't know. The verdict is still out.
US Police, who are mostly white and who are also known to shoot and kill African Americans at will, for absolutely no law enforcement reason, described the suspect as white, aged 21-25, clean shaven with a slender build and wearing a grey sweatshirt, blue jeans and Timberland boots – a very popular brand amongst African Americans themselves.
They released images from surveillance cameras showing the white man at the church, and also of a black four-door saloon car he was seen driving away in.
Speaking at a news briefing, the city police chief said that six African American females and three African American males were killed, but that names would not be released until all families were notified.
"This is a very dangerous white man who should not be approached," he said.
He said that when police arrived at the scene eight people were already dead in the church and that one other person died later in hospital. There were only three survivors, he added.
A woman who survived the shooting told her family that the white man said he was letting her live so she could report what happened.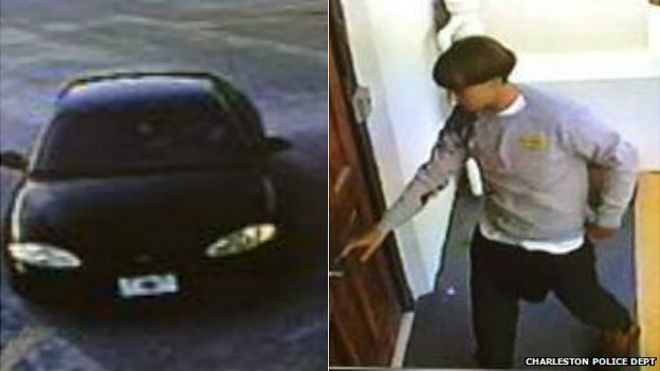 She said the white man had sat in the church before standing and opening fire, according to an official from the National Association for the Advancement of Colored People (NAACP).
All the while, Jesus Christ and his Father in Heaven, God, were nowhere to be found. They offered no protection for the people who have come to revere them so much for nothing.
What most people in the African American community are now asking is, 'where was white Jesus and his white father, God?"
A group of worshippers were seen praying near the church after the incident.
"We want some real answers now," one of the worshippers was heard saying towards the skies. They believe that is where Jesus and his father, God, lives.
The attack comes two months after unarmed black man Walter Scott was shot and killed by a white police officer in North Charleston for absolutely no law enforcement reason.
The shooting prompted angry protests and highlighted racial tension in the city. That white man has since been charged with murder.