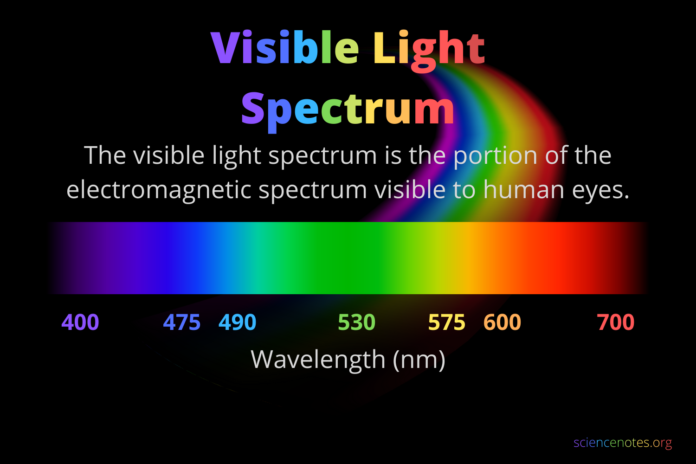 The Color of Light: There's No White in Light.
Christians today remain confused. The vast masses of them went to their various temples today, clad in "white" clothing, to present themselves as "empty" vessels to their various gods and angels.
But, the problem is that instead of being taught about the "signification" of the "emptiness" of their "whiteness," they are rather indoctrinated with the belief that white is somehow, holy, pure and even beautiful and/or illuminating.
And so the confusion: How can emptiness be pure? Hell, how can emptiness, or nothingness, be beautiful or even illuminate? The confusion, no doubt, comes from the idea of Light.
To most Christians, light is white. The Light, which is the go-to concept used in the religious texts as a symbolic representation of the omniscience of their gods/angels, has been conflated with being white, or even, dressing up in white clothing.
Light itself, at least the visible potion of light is comprised of colors that range from one end, i.e. Black, to the other end, again Black. None of the colors within the spectrum is white. Yet, for one reason or another Christians today embrace the foregone conclusion in their minds that light has one color, and that color is white.
(There's no white in light)! In fact, any pigmentation in any object that is white, rejects light. White is the very color of all colors that rejects all light. This is illustrative as the very color that has stood in the place of light and wisdom for Christians, is rather the very color that rejects all of light and the wisdom that goes with it.
For many African/Black Christians, this belief remains particularly unnerving as it has been well-neigh impossible to rid Christian African communities of the European-adopted images of caucasian gods/angels. The interchangeability of light and white, albeit grossly wrong, remains the central dogma of Europe's version of Christianity, which African/Black Christians today largely practice.
(NB: Europeans believe that they are "white" and not "red").