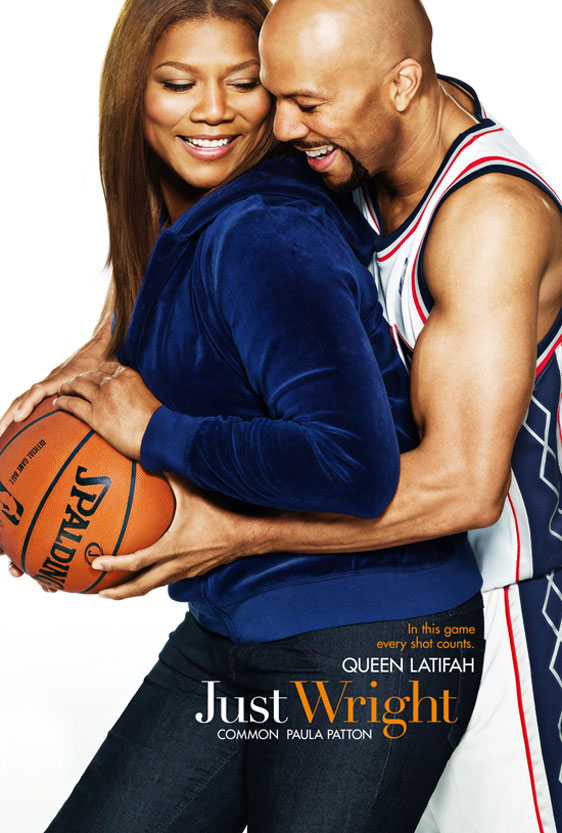 In many ways, Just Wright (2010) is a gamer changer. A romantic comedy that chronicles the story of an NBA superstar who falls in love with his physical therapist, Just Wright is one of those movies that fights against stereotypes.
Unlike the baby-momma drama, epithet spewing, tatted up NBA stars we see in the media, New Jersey Nets star Scott McKnight (Common) is a soft-spoken gentleman.
He plays the piano. He lives with his mom. And most surprisingly, he chooses a woman like Queen Latifah over a woman who wears a size two.
So no basketball star would do that in real life? Leave a Paula Patton-type for a Queen Latifah? Screenwriter Michael Elliot who penned Just Wright begs to differ.
In fact, he feels that the average woman might relate better to Queen Latifah in this role than a more 'typical' love interest. Hear what he has to say:
Michael Elliot video.
Is he onto something? What do you think, does a movie like this make for good entertainment?