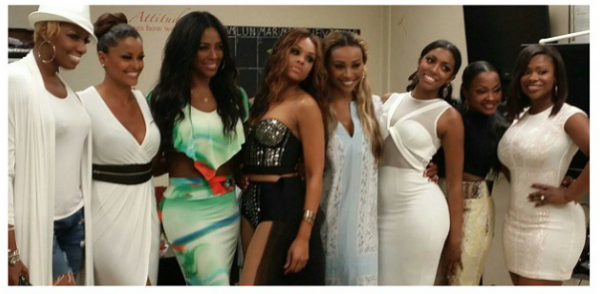 Real Housewives of Atlanta is back for Season 7. This time, it seems the producers of the reality television show did not have to work too hard to find the drama exuding from the show's characters. Instead, the drama found them.
The audience gets a close-up view of the unfolding marriage between Phaedra Parks and Apollo Nida.
One of the worst life experiences to have televised is a divorced. This season, we will have a front row view to the breakup between Apollo and Phaedra.
Why the divorce proceedings?
There were also hints of Phaedra cheating on Apollo with an African man who is nicknamed chocolate—more on that in later posts.
There were implications from last season that Phaedra and Apollo's union wouldn't work out. Both seemed unhappy and like the marriage only conspired for the sake of their children.
Underneath the canned smiles for the Bravo camera, Phaedra had to be a little insecure about Apollo having eyes for her single and looking fellow cast member Kenya Moore.
And today, it was revealed that Phaedra had reneged on her deal to take care of the home finances including a whopping $3500 mortgage while Apollo figured himself out. Apollo blames his sudden and unexpected responsibilities for taking over the breadwinner role, a role he did not sign up for as Phaedra's husband, for making him resort to multiple counts of fraud to secure a sizeable enough income to support Phaedra's lifestyle.
But Phaedra says that his criminal decisions were no way for a father to behave.
Phaedra didn't accompany Apollo to his court hearing and wasn't home when he returned from learning he would be away for close to a decade. Her reasoning was simply that she wanted to keep her young sons away from any discussions about the prison system, but Apollo felt that he had been abandoned by the very woman who swore she would stand by him for better worse.
Each side has a valid point to argue. Perhaps Phaedra should have stood by his side, but by then she had probably made up her mind that she wanted to continue the relationship. A $3500 mortgage plus other bills on the side is no easy monthly payment, but is it worth going to jail for 8 years?
The sad part of all this is that two little boys who have to suffer as a result of Apollo's incarceration. It's one thing to go to jail for reasons that are not under your control, but if it can at all be prevented, we've gotta do better, if not for ourselves than for our children.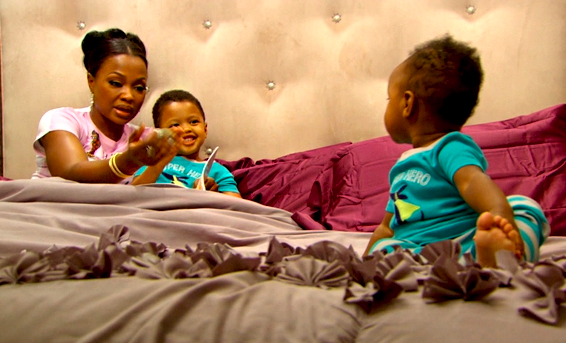 In other drama, Porsha Williams and Kenya have not met once since Porsha's un-Christianlike attack on Kenya during the Season 6 reunion show. With all the tension from Apollo and Phaedra, I guess the producers made the decision to keep the rest of the drama for later episodes.
Porsha seemed to be a little more upbeat since her divorce issues with Kordell Stewart, although in later episodes Kordell might be dating a new cast member. Will the tears fall again for Ms. Williams?
Nene Leakes' career has fallen to the point that she's starring in a live play in Las Vegas surrounded by an orgy of naked white people. While she still claims that she has celebrity status, I beg to differ. When's the last time a renowned celebrity performed around a circle of naked people in Vegas?
Cynthia seems happier now that she has cut ties with Nene. Although Peter is broke and asking her for lunch money. (Although that is much better than the alternative: going to jail trying to buy her a lunch that he cannot afford.)
Kandi Burruss-Tucker is settling into her new marriage with Todd Tucker. But she is having trouble understanding that her husband, and not Phaedra, should be her best friend. Keeping secrets from the one you love is no way to build a solid foundation of trust.
Don't get me wrong, I'm not sending bad omens to the couple. I want the Kandi/Todd relationship to work out, so lets hope that they are willing and able to communicate better as the season goes on—and that means finding a middle ground to merge their blended families and parent their daughters, Riley and Kaela.
Seriously, Kandi, spoiling a teenager is no way to parent, no matter how much money you have. While they are young, children need to learn responsibility. They can be pampered later. There's a reason why someone came up with the concept of trust funds.
The season opener definitely whets my appetite for more drama from the only Real Housewives series worth watching. Can't wait to see what else is in store.