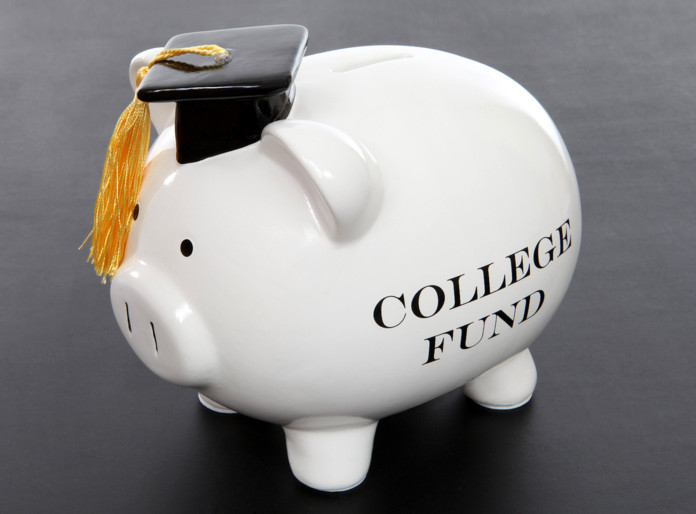 Since its publication, Ms. Akosua Abeka's essay "Ashesi University—Blackface U.S. College Corporatism Reaches African Shores" has received much public and private debate.
Some readers shed light upon the history of Ashesi University, emphasizing the influence of its current President Patrick Awuah more than its governing board. Hene Aku Kwapong shared: "I worked with Patrick at Microsoft. Idea of Ashesi was born over lunch among a group of Ghanaians at Microsoft just sitting around shooting the breeze before Patrick left for business school. And that is why most of us at Microsoft and our bosses put up resources to make it happen."
Yaw Djin revealed the frustrations in starting any business venture and expressed empathy for Mr. Awuah's reliance upon foreign funding: "Having tried several times to get African ideas off the ground and been blocked by fellow Africans who were more interested in either stealing my ideas, humoring me and doing nothing, I can understand why Patrick would extend his network to non-Africans to get things moving. It's easy to say, 'Find black women to fill the roles', harder finding people who won't waste your time. I have, several times."
Daniel Appiah held optimism about the increased involvement of Ghanaians in Ashesi's future: "On the one hand, it seems that you have some good points about the structure of Ashesi's management team as being Western dominated… But I am confident that in the near future Ashesi's graduates will be capable of dominating the management of their alma mater."
In the midst of what could have been an overall healthy and productive discussion about future directions of higher education in Ghana, many commenters could not resist the troubled urge to demean Africans in the process.
In prophetic fashion, Jonas predicted such an outcome, comparing the infusion of an American education in Russia to the current encroachment in Ghana: "The case of Ashesi reminds one of the Higher School of Economics in Moscow. It was established and funded with private American money. The graduates they produce are wedded to the neoliberal economic orthodoxy of the US and actively promote western interests in Russia. They are in fact called self hating Russophobes. Ashesi controlled by white Americans might unwittingly produce such graduates in Africa. How clever to produce an African elite suffused with Western thinking and subservient to the metropole."
To this effect, some self-hating comments came in the form of worshiping foreigners.
Jomens remarked that we should "also remember that the Samaritan who offered this poor man support shared nothing in common with him. I am saying this because it seems you have a problem with the contribution of whites to Ashesi. Though we share less in common with them, I believe they can be likened to the good Samaritan."
Children too were not spared in the analogy. Nkunimdini Asante-Antwi questioned: "Who has a brighter future, the neglected kids of Gomoa Pinanko Basic D/A primary or the educated Ashesi lad whose best interest is not shared by his Caucasian provost?"
Even further responses uttered negative impressions about African education and people. Nkunimdini Asante-Antwi remarked: "You wrote, "We have to fully understand what the Ashesi Model can unleash on the Ghanaian Educational System." What does this mean, really? It is your brilliant pre-supposition that the Ghanaian educational system is creating superb educational outcomes? And the Ashesi model will unleash some kind of snag to mess it up? WHAT?" And also: "You think the Ghana Education Service [has the interest of Ghanaians at heart] simply because we are kinsmen?"
With much disgust, Rich Rasta Family-JTN put down African education and students. "You should have a conversation with an Ashesi student and a student from any other university – both picked at random. I will tell you this – there is one thing I know for sure… all being equal, the Ashesi student will be well read than the other student." A student at Ashesi University, Maxwell Aladago agreed: "Swathmore College's school fees was exhorbitant, but the quality of education at Swathmore was, and is still far above that of University of Ghana, or any other univeristy in Ghana."
Perhaps most unsettling was the commenters' bashing of traditional Africa and rural people. Rasta asked: "Does anyone think Nkrumah would have developed it if he was on the farm with his grandmother since he couldn't afford an education?" In addition, Yaw Djin asserted: "Education, the kind that allows us to compete with the wider world isn't one of sitting under a hut and learning crafts."
Ms. Abeka's criticism of a neo-colonial perspective rings true in light of these comments, where Africans speak cynically of their own traditional cultures in favor of foreign interventions.
Putting the western curriculum over an African one, Mr. Aladago said: "Yes, those who had their education in the west are always in a rush. You think so?. What I have also observed is, most of the time, they are the people that actually propel Africa forward. I think Nkrumah, Wangari Mathai of Kenya, Strive Masiyiwa of Zimbawe, Dr. Johnson Sirleaf, Kofi Annan, were always in a rush. But they have established some legacies across the continent. On the flip side, I tend not to see many people educated solely in Ghana initiate productive and economically viable ventures in Ghana. What they do is to step on the toes of fellow Ghanaians who are extracting themselves to give Ghana a future."
Rich Rasta Family-JTN wrote: "Ashesi decided to give people in Africa a taste of what quality education feels like? #QualityAssurance."
Surely, they who believe that quality of higher education has just now reached African shores have never heard of the University of Timbuktu, established in 982 and enrolled more than 25,000 students in the 12th century. Tigliwigli Ometahidio advocates for an intellectual journey "on camelback to the Old Songhai empire, to Timbuktu, and to the Pharoahic lands along the Nile" to "gather knowledge from the greatest civilizations the earth ever had the privilege of sustaining."
Another concern of Ms. Abeka's was the merits of a university's engagement with corporate multinationals in the private sector. To this point, many commenters expressed aplomb for Ashesi's strategic relationships with the world's global 1 percent.
A former Ashesi student, Kwaku Doobia remarked: "Ashesi is making huge transformations in Corporate Ghana and beyond and corporations and parents are acknowledging this everyday. Talk to corporate Ghana and parents." Several ex-employees of Barclays, Merrill Lynch, and Microsoft felt pride in Africa's forging relationships with corporate juggernauts, singing the praises of the credit card conglomerate Mastercard for its involvement in donating a drop of its net worth in scholarships.
Possibly most surprising was readers' immense praise of high tuition prices in the face of growing global wealth inequality. Readers were fervent defenders of the immoderate costs of the university, among the highest in the country for the undergraduate level. As Ms. Abeka pointed out, millions of concerned students the world over are protesting the rising costs of education, though readers dismissed this anxiety, emphasizing the importance of a quality education, at any cost.
Maxwell Aladago asked: "It is not unfair to say to criticize the CEO of a multinational company simply because he earns higher than an intern in a small business?" Nunimdini Asante-Antwi said: "I would rather pay USD 60,000 for my child to be taught skills like robotics and Artificial Intelligence than pay 5000 for a grind machine that would churn out folks who would join unemployed graduates association after school."
Later Mr. Aladago insisted: "Only few people actually pay Ashesi's full fees. But the monies they pay are worth it." Rasta agreed: "The cost is nothing compared to the facilities they enjoy." With enthusiasm, Daniel Appiah declared: "The cost of quality education in Ghana is high but they are usually over-subscribed by prospective students who desire nothing short of quality education!"
Likewise, Yaw Djin said: "Perhaps $5000 a year is steep for most, but do we appreciate the logistic of training leaders with the best education available without scrimping on the cost of teachers and teacher-student ratio to achieve it? 40% of Ashesi students are either on a grant or funding, so they aren't full-fee paying."
Most price-resistant was Khalid Musah, who reasoned: "Even if Ashesi charges $100,000 per student per year what is the point? Ashesi is a private institution and so can charge fees consistent with the cost of running its programs. As a private institution they can set their prices whatever and let those who can afford apply for admission."
One exception to the general acquiescence with the influx of foreign influence was a comment by Solomon Azumah-Gomez: "It is possible without foreign money to start something from Ghana for Ghana and by Ghanaians. You just have to wait a little longer… Because Africans travel and see so much, they come home impatiently attacking everything and everybody. Life takes time. It has always taken time. Awuah could or should have realized that a superb University in Ghana can be built. That he could start it. That in a couple of generations it could become something more profound. A thousand miles journey begins with a single step. But western educated Africans, and those who look up to the west are always in a rush. When you are in a rush, you might even make a deal with the devil."
However, those who are closest to the university portrayed the harmony of education, business, and the corporate world. Mr. Aladago, said: "The truth is Ashesi is engineering the ideal calibre of students Ghana needs, the students Africa needs. The students are happy, the corporate world is benefiting and Africa has started reaping the fruits of Ashesi's efforts."
What lies before us are impending encounters between national universities, global multinationals, and world economic stability. The years to come will only further elucidate what fruits such a model of integrative partnership will yield for our posterity.
---
The original article, by Akosua Abeka, that elicited these responses quoted here can be found here:
Akosua Abeka's followup essay detailing the issues raised here and in response to various critics, including Mr. Patrick Awuah's comments can be found here: