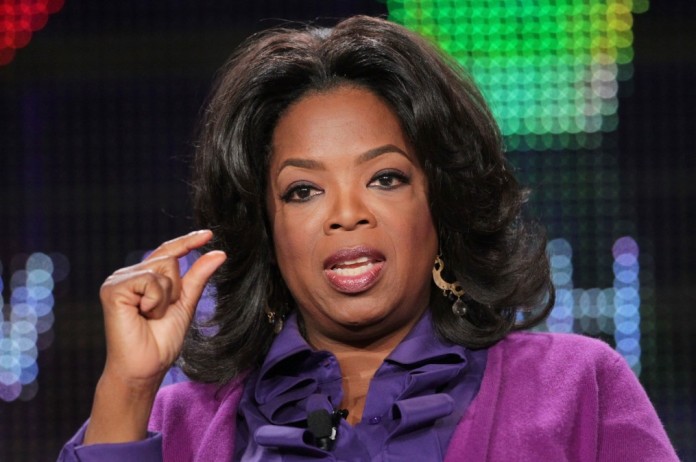 Many people know Oprah Winfrey for her popular and now syndicated talk show. Others know her current work on her OWN network, short for the Oprah Winfrey Network, including her ongoing collaborations with Tyler Perry. Still others recognize her in her acting roles in films like The Color Purple (1985), The Butler (2013), and most recently Selma (2014).
Most of us are probably less likely to associate Ms. Winfrey with her behind-the-scenes role in black film production.
This would be a mistake because she has brought a number of popular African American novels to life through producing adaptations, from written text to on-screen text.
These adaptations include: Native Son (Jerrold Freedman, 1986), The Color Purple (Steven Spielberg, 1985), The Women of Brewster Place (Donna Deitch, 1989), Beloved (Jonathan Demme, 1998), The Wedding (Charles Burnett, 1998), Their Eyes Were Watching God (Darnell Martin, 2005), and Precious (Lee Daniels, 2009).
These works, as well as the media mogul Oprah Winfrey herself, are the subject of the book Presenting Oprah Winfrey, Her Films, and African American Literature, edited by Tara Green, an Associate Professor and Director of African American Studies at the University of North Carolina at Greensboro.
Adaptations, especially those of good books, have a tremendous burden to fill. It is a safe bet to say that a two-hour movie could hardly do justice to most books.
Repackaging books for cinema is a challenging task, for many reasons.
There is always debate over the politics of representation: who should direct the film or write the screenplay. Especially in the case of black cinema, concerns arise over how white filmmakers would handle themes of race or whether they would be attuned to racial sensibilities from a black perspective.
In addition to political and philosophical matters, there are physical dilemmas in condensing a book to a leaner film. Limited time constraints prevent developing the depth, interiority, and dimensionality of all characters. The movie can only focus on few characters, and most likely leaves other crucial characters and storylines on the cutting room floor.
Though it is easy to privilege the written text, on-screen images can provide nuances to black visuality that can only be imagined, but never realized, in the novel format. Adaptations also reenergize conversations about books in new ways, so they are a necessary component of any society's cultural enrichment.
For the protagonist role in the films of Oprah Winfrey, black women, a group that is more marginal than central on the silver screen, take center stage. Through these adaptations, Ms. Winfrey grants normally sidelined characters colorful on-screen lives.
Viewers fixated on "positive" images might take offense that these portrayals of black women are hardly glamorous ones that present them in their ideal states.
Instead, many of the movies interrogate the hardships that black women face—dealing with issues of color and class prejudice, poverty, and abuse. Through these films, we are able to not only witness the difficult circumstances that African American women have undergone throughout their history in America, but also how they have overcome them.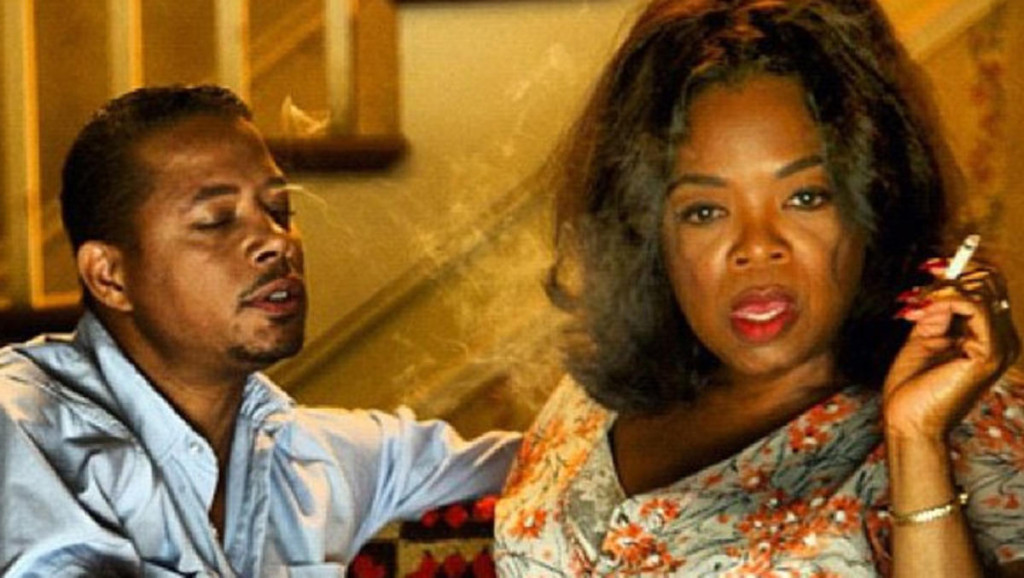 The films of Oprah Winfrey join a lineage of films that explore injuries and hardships that African American communities have endured in America.
In Presenting Oprah Winfrey, Ricardo Guthrie, an Associate Professor of Ethnic Studies at Northern Arizona University, writes that films often "explore injuries of race and history in dramatic vehicles for popular consumption," a genre he defines as "trauma dramas."
It comes as no surprise that black pathology is a viable commodity for mainstream consumption for both African Americans and European/white Americans.
In cinema, trauma dramas embody both cultural and political leanings. According to Guthrie, their goal is quite possibly to allow African Americans and European Americans, alike, to "achieve a type of catharsis, through visualizations of filmic depictions of the violence and horror of racism."
Whether visual depictions can purge ones' souls for hundreds of years of gruesome immorality is an issue in itself. Nonetheless, having the terrors of slavery, injustice, and oppression dramatized goes a long way to documenting the African American experience in cinematic form.
When we look back upon those who have made substantive contributions to black film, the Spike Lees, Neema Barnettes, Kasi Lemmons, John Singletons, Charles Burnetts, and Oscar Micheauxs of the world, we would be remiss to overlook Ms. Winfrey's contributions.
Her efforts to produce a varied collection of black films are an important and noteworthy addition to the canon of black film history.