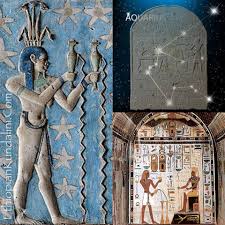 Libation is not Prayer!
Libation is different from prayer. In prayer, you call on a spiritual being outside of yourself (like calling Yahweh who has absolutely nothing to do with you), to come to your aid.
In Libation, although you might sometimes mention God (Mawu Sogbolisa), the Gods (like Shango), and such, the intent is to call on your Ancestors to give you strength – that is you call on the elements of your existence to exude an energy for your survival during a difficult time. Your Ancestors are the elements of your existence because without your Ancestors, you cannot exist. That is, you exist because your Ancestors existed before you.
My Ancestors existed, therefore I am!
You are indeed your Ancestors! When you pour Libation, you are in essence invigorating your energies, or, put another way, you are psyching yourself up for the challenge of a difficult moment. He that is within is more powerful than he that is without!
Even Jesus summoned his Ancestors (Moses and Elijah) before he was given up by the Hebrew to the Romans for the slaughter. Jesus knew he was about to face a difficult moment so he poured Libation. He did not pray (to God)! You see?
More, the ground you pour libation on is the very ground in which your Ancestors have been buried. In fact, the land you stand on to pour Libation holds the elements of your Ancestors, and from which you feed and drink!
Libation hence is more serious form of meditation (if you will). It is one in which you accept that God, or the Gods, are indeed fantasies and that the only reality is your existence (because of your Ancestors). Here you are able to summon the energies of your Ancestors, which are resident inside you, to face the unnerving challenge ahead.
Africa is failing because we no longer pour Libation enough! Let's pour Libation. Let's adore it! Let's do it so regularly and you will come to realize how much you love yourself and those around you! Pour Libation like your Ancestors did and you will never be the same. If you don't know how to pour libation, now is your time to learn how to do it in your language!
Tswa Omanye Aba!