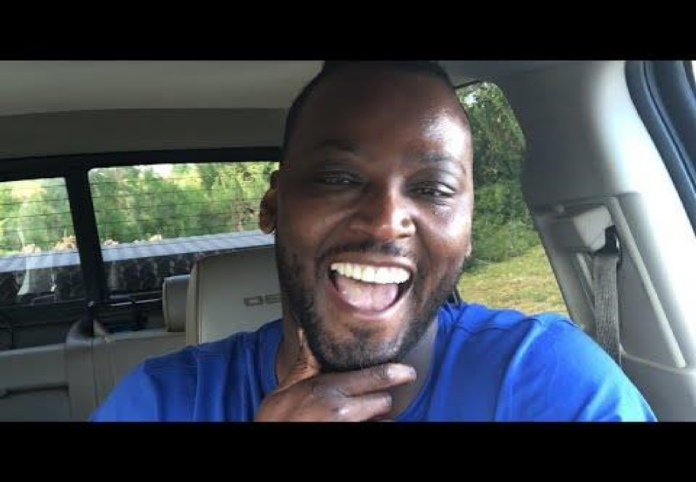 Kwame Brown: Or, How to Combat Toxic Masculinity From A Good Old Truck
The man Kwame Brown who rose to fame after being the first round draft pick in the NBA (U.S. National Basketball Association) as a seventeen year old straight out of high school has recently opened up on social media about his life and experiences in response to some bonafide haters and bullies in former basketball players Matt Barnes and Stephen Jackson, media commentator Stephen A. Smith, online web host Dr. Boyce Watkins, and radio personality Charlemagne. The men have exchanged words back and forth. Kwame has called the four out for bullying him for years, the worst of them for over twenty such years, and slandering his name.
But more than the name calling and personal threats, what is worthy of further interpretation is Kwame's conversation on manhood and masculinity in the twenty-first century. Of course you would have to weed through the drama-filled beef in dozens of videos to connect the dots of the conversation on manhood. But it arises as a common theme, problem, and solution in a number of his takes.
After his stint in the NBA, Kwame became a multimillionaire. More than buying several flashy cars or handbags for his wife—handbags with car price tags—he purchased some key things: a house, a truck, and some land. For him, acres of land symbolize true freedom. What other way is there for a country boy to be a man than to have his land beneath his feet and a truck to drive and work?
Kwame believes that one of the most prized possessions a man can own is a good old truck. A man can perform wonders with his truck. It is his resource for creating a livelihood for himself and for his family. When all other doors appear to be shut, with a truck, a man can find his way. Of course the whole picture is more intricate, but the premise is unmistakably clear. What business does a man have with closets the size of condos filled with clothes and shoes? What business does a man have with getting his stubbles perfectly manicured every week? What business, that is, if a man doesn't first concern himself with his truck and what he can do with it?
Kwame is old school in this way. He is no Metha (no Mis-Educated Than His Ancestor). He is not college-educated, nor corporate job holding. He does not discuss degrees and certificates, unless he is ridiculing the pursuit of paper chasing as knowledge building. He does not at all believe that real knowledge has to come solely, if at all, from within the enclosed walls of a classroom.
Knowledge can be passed on in ways that do not involve standardized tests or sharpened number two pencils. In fact, the highest knowledge is not embodied in a valedictorian, salutatorian, or class prefect. This fact might be hard for many people to digest, especially when said people, especially the Metha, have devoted their entire lives to obtain the very titles and initials they believe embody their ambitions and intellect.
Our modern societies, maintained by the Metha and controlled by the Metha's puppeteers, have an infantilized way of constricting knowledge production and dissemination that devalues the historical contributions and legacies of prior civilizations. Knowledge is obtained in the open airs, on a farm or on a walk back from visiting an elder. Knowledge does not have to be inaccessible, and it surely should not put anyone who's willing to acquire it under the burden of life-long, generational, financial debt.
Knowledge can be passed on from man to man or woman to woman, and sometimes across these groups. But today the very elders who are supposed to tell the young bucks what they know, and who are supposed to teach the young bucks how to avoid the quicksand of life, are the same elders who rather engage in fierce competition with young bucks for an ever-shrinking spotlight in politics and social media.
Kwame's haters and detractors fall into this category of failed elders, some of whom he terms Beta-males, or males who talk more than they do. Some of these men are raised solely or primarily by their mothers, which usually means that they did not have a proper model to follow for envisioning manhood. What remains of such men is a character search that falls squarely in line with white media biases against Black men.
The assault on Black masculinity, in particular, includes the incessant white media bashing of Black men, which has quickly become a type of sport on social media—the bullying of Black men. Men who are strong, physical, and manly are disparaged while effeminate, overly emotional men (often married to white women or men) are solely promoted as examples of Black masculinity. In Kwame's case, Stephen A. Smith, Charlemagne, Stephen Jackson, and Matt Barnes indiscriminately bashed his name, tarnished his brand, and insulted his talent, all while avoiding a man-to-man conversation with Kwame. And when Kwame spoke back to defend his integrity on social media, these "men" threatened to sic their friends on him, while still avoiding a man-to-man talk with Kwame.
The actions of these men, who use the pirated privileges of white platforms to bully other Black men, represent what should rightly be termed toxic masculinity.
Kwame and others with whom he converses express a real concern over this societal shift to a reinvented manhood, one that both ceases to protect indigenous communities against the toxicity of white terrorism, and one that buys into the capitalist, and elitist blueprint of society, where real masculinity is condoned only on terrorist police forces (law enforcement) or colonial military bases, where the oppressive armies, systems and institutions of whiteness are maintained and controlled to harvest the maximum benefits to white societies from around the world.
What is the role and duty of Black men today if not to be the revolutionary force against external and internal neo-colonialism and neo-imperialism? These are important questions that Kwame Brown raises and that I am afraid that many men today, the Metha in particular, are at a loss for practical solutions.