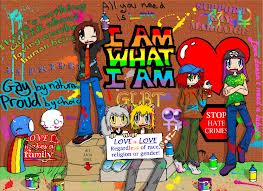 NEW YORK, New York, USA – When my husband-to-be and I met the Ghanaian politician John Dramani Mahama at a friend's wedding near Accra eight years ago, I liked him immediately. I kept up with his fortunes mostly through mutual friends, and I was happy to learn in 2009 that he had been elected his nation's vice president.
When I read a draft of his trenchant memoir, "My First Coup d'État," in 2010, I offered to introduce him to some agents and editors in New York. Many people in the developed world expect African heads of state to be either terse and political or bloated and ideological. The surprise of John Mahama's book is its tender humanism, and I thought it would go a long way toward breaking down prejudice in the United States.
I blurbed the book when it was published last July; I hosted a party to celebrate its publication; I conducted an onstage interview with John Mahama at the New York Public Library and I am thanked in the book's acknowledgments.
Soon after, the Ghanaian president, John Atta Mills, died and John Mahama stepped into the presidency; in December, he was elected to another term. Two weeks ago, the Ghanaian press suddenly exploded with references to Mr. Mahama's relationship with me.
"President John Dramani Mahama has been fingered to be in bed with one Mr. Andrew Solomon, a gay lobbyist," blared one unfortunately worded report. Another announced, "Andrew Solomon reportedly gathered a few affluent people from the gay community to raise campaign funds for President Mahama with the understanding that when President Mahama won the elections, the president would push the gay rights agenda." I was reported to have paid $20,000 for copies of the book.
The occasion of these revelations was Mr. Mahama's appointment of what one newspaper called the "fiery human and gay rights advocate, Nana Oye Lithur" to head the newly established Ministry of Gender, Children and Social Protection. In confirmation hearings before a parliamentary committee, Ms. Lithur averred that "the rights of everybody, including homosexuals, should be protected," thus invoking a firestorm. I was presumed to have pushed through her nomination, even though I had in fact never heard of her. The argument that Ms. Lithur was selected not for her formidable skills, but because of a foreign devil fit with the continuing position among some Africans that homosexuality is an import from the decadent West.
I have neither the ability nor the inclination to meddle in foreign elections, and I paid not one red cent for the book John Mahama inscribed to me. The only way I may have influenced him on gay rights was by welcoming him into the household of a joyful family with two dads. It is deeply unsettling to be implicated in a national scandal, to know that my attempts to be kind and helpful to someone would become his millstone.
On Friday, Feb. 1, the president's spokesman said that President Mahama didn't know me. On Saturday, the president called me to apologize. On Sunday, the government issued a statement that Mr. Mahama and I know each other, that I have never made a campaign contribution or persuaded anyone else to do so, and that President Mahama "does not subscribe to homosexualism and will not take any step to promote homosexualism in Ghana." I am not sure what is involved in promoting homosexualism, but I am pleased to know that a cordial friendship with me does not constitute such an act.
The situation of gay people in most of Africa is deplorable, and the double talk from the Ghanaian administration has done little to assuage valid concerns. In the wake of this brouhaha, I have received hundreds of letters from Ghanaians via my Web site and Facebook. Half are from gay people about how dire their situation is. One said, "I am tired of this humiliation and embarrassment. I don't know whether I am a gay. I am not a living being. I have tried to pretend to be what they wanted. I need your word of advice and help. Sorry to say I feel like committing suicide. My tears are dropping so badly that I have to end my e-mail here."