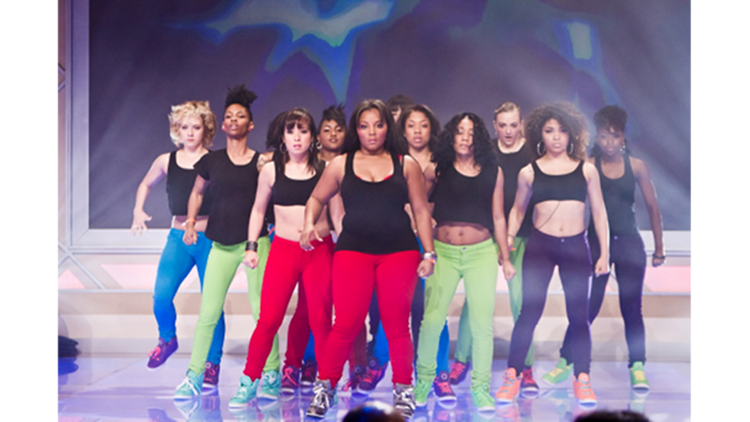 BET's Born to Dance: Laurieann Gibson chronicles the journey of 20 aspiring dancers in an intense chance of a lifetime dance competition. From week to week, Laurieann unleashes her hottest choreography and signature tough love to give these young dancers the tools they need to take their careers to the next level as they battle it out for the number one spot and the ultimate prize of $50,000.
Laurieann Gibson has choreographed routines for Lady Gaga, Keri Hilson, and Brandy. She was a Fly Girl on In Living Color, but she's probably best known for her role on MTV's music reality show Making the Band. It is great to see a woman of her talent now producing and starring in her own show, while creating a space for young dancers to gain national exposure and hone their craft.
Much like Tyra Banks' America's Next Top Model jump-started the careers of young black women like Eva Pigford, Yaya DaCosta, and Toccara Jones, hopefully Born to Dance will do the same for these young dancers.
Even for the 19 ladies who won't take home the $50,000 grand prize, you get the sense that they are receiving some quality mentorship from a phenomenal choreographer who believes in all of the dancers selected for the show. Win or lose, she encourages them to continue working and not to settle for anything less than becoming a professional (read: classy) dancer.
In previous episodes, the dancers created a music video and performed on the Monique Show. Watch their music video below:
And if you're feeling adventurous or think you could be on the show, try out a dance from the movie Honey (2003) instructed by Laurieann Gibson!