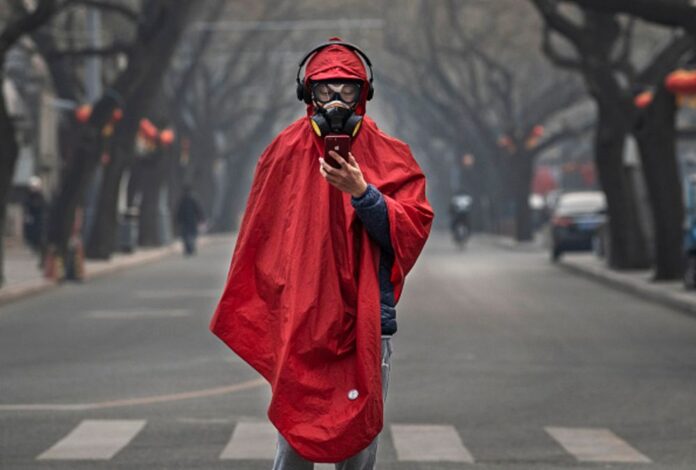 Biological Weapons are a Western European Invention.
Europeans have used biological weapons everywhere they have gone. They call it "The Natives aren't used to our European diseases!" You see?
Europeans wiped out whole races of people from the planet using blankets as gifts to Natives, blankets infused with pathogens. Drinks infused with pathogens. Tobacco infused with pathogens.
Native Americans have been nearly completely culled from the planet as a result of a patently European war strategy of using and abusing biological weapons. In Africa, they have tried countless times but to no avail. We live.
Now, many think tanks in western Europe are pointing a finger at Chinese Labs where the Chinese Virus (the Wuhan-Hubei Virus, or Corona virus, or Covid-19) could have emerged as a biological weapon, without exposing their own complicity in the research and testing of the same biological weapon up there on Chapel Hill, North Carolina.
Now, these western European think tanks want an International Organization to enforce laws about how to do research on human pathogens.
Forget it.
The problem with enforceable international laws governing such issues is simply this: They turn quickly into the so-called Non-Proliferation Problem.
Which is that you have a nuclear weapon, which totally means you can kill me anytime you want. Yet, I shouldn't have a nuclear weapon? I shouldn't develop one? If the world is not safe with me developing and having one, why should you have one? How is that fair "Geopolitics?" Everyone needs a gun for their protection and it shouldn't matter how you get it but it matters how I get mine? Better everyone get rid of their nuclear weapons, we can all check on one another that we have and case closed.
Same with Biological weapons. In this regard let me pose to you an analogy:
A man continues to molest his wife. Many friends of the family (if family that is advice the woman to leave the marriage). On the last day, when the lady was leaving, the Man refuses for her to leave with any of her belongings. He kicks her out. She sneaks into the house the next morning, found the Man fast asleep and does one thing: She clips his penis away, and while the man was in pain and reaching for a clinic, she left with the penis in an ice box. Her bargaining chip.
All this to show that sometimes you don't have to be the strongest to bring the bully, or the powerful to the table of compromises, especially when they have been bullying you for so long. Biological weapons, perhaps, is what levels the game between the Nuclear Weapon wielding bullies and the victims of their bullying. Nowhere is safe now as a result of it.
And it is no fault of the victims of the bully, but the fault of the bully himself.
We cannot continue to have nations with weapons that no other Army dares contend with, nations that bully all others daily, around and then have a Non-Proliferation Act to stop other less powerful nations from attaining that equality they need in their own protection. Every so-called enforceable international law around weapons, nuclear or biological, turns into a non-proliferation act.
I will have none of it. All die be die. If you threaten me with your Atomic Weapon, then we'll all die!
Allow, allow! Unless it is a crime to research pathogens everywhere, in every single nation, some people cannot do it and then dictate to others, who they bully, about how to do it safely. I know, I know! But, it is not safe having labs anywhere looking into pathogens. Fact. That is a risk everywhere. But some nations are more equal than others. They can do it, we cannot? Naaa, those days are gone. Far gone.