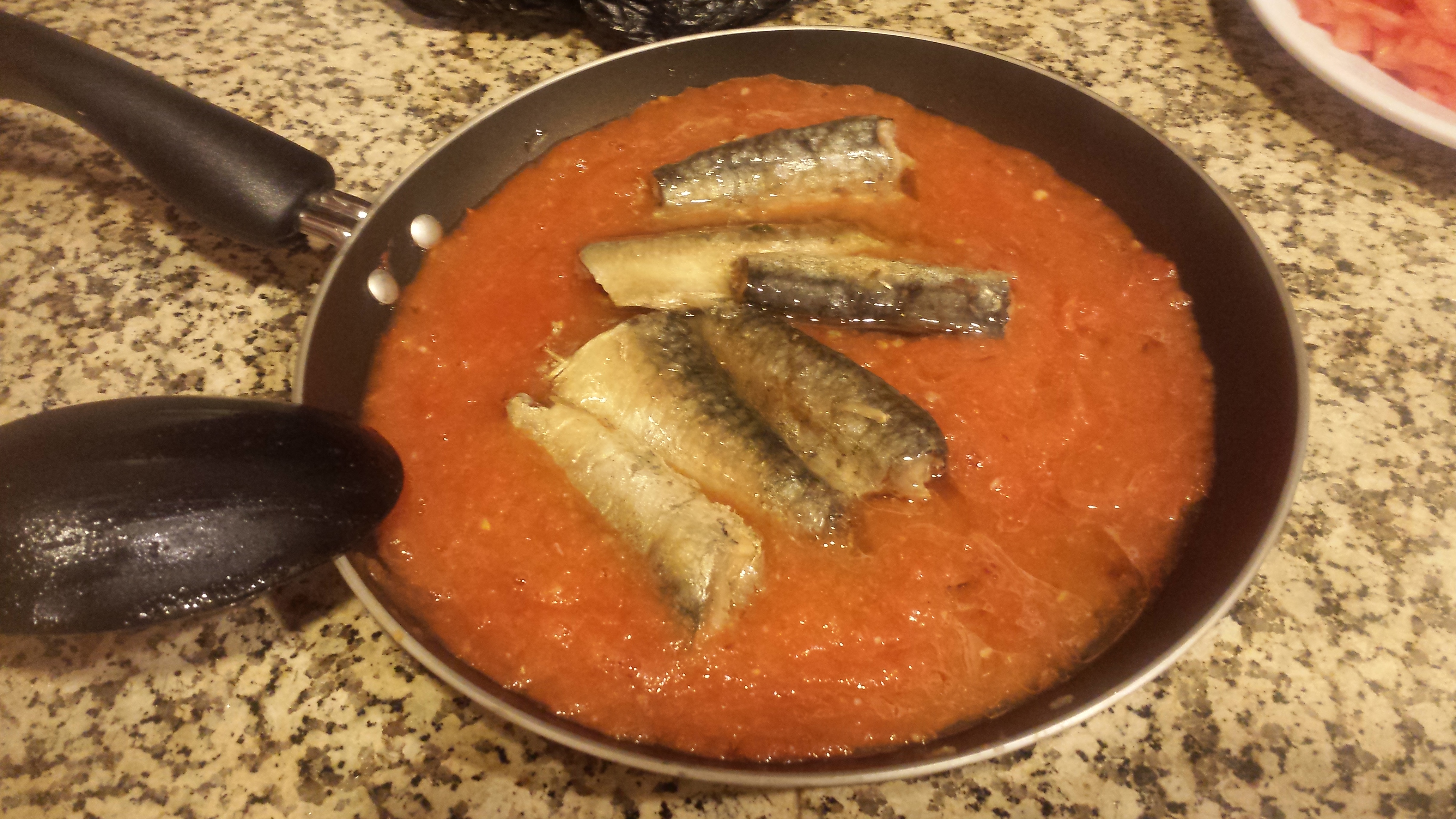 The country of Ghana is home to some of the best food in the world with a variety of foods straight from mother nature herself. Here's a recipe for a popular Ghanaian dish: banku and fish.
Ingredients 5 tomatoes 1 bell pepper 1/2 red onion 1 clove garlic 1jalapeño pepper a little ginger, minced if fresh 4-5 handfuls of bank dough fish, meat, or chicken (we used 2 cans of sardines)
Dice 1/2 red onion, 1 bell pepper, 1 tomato. Set aside.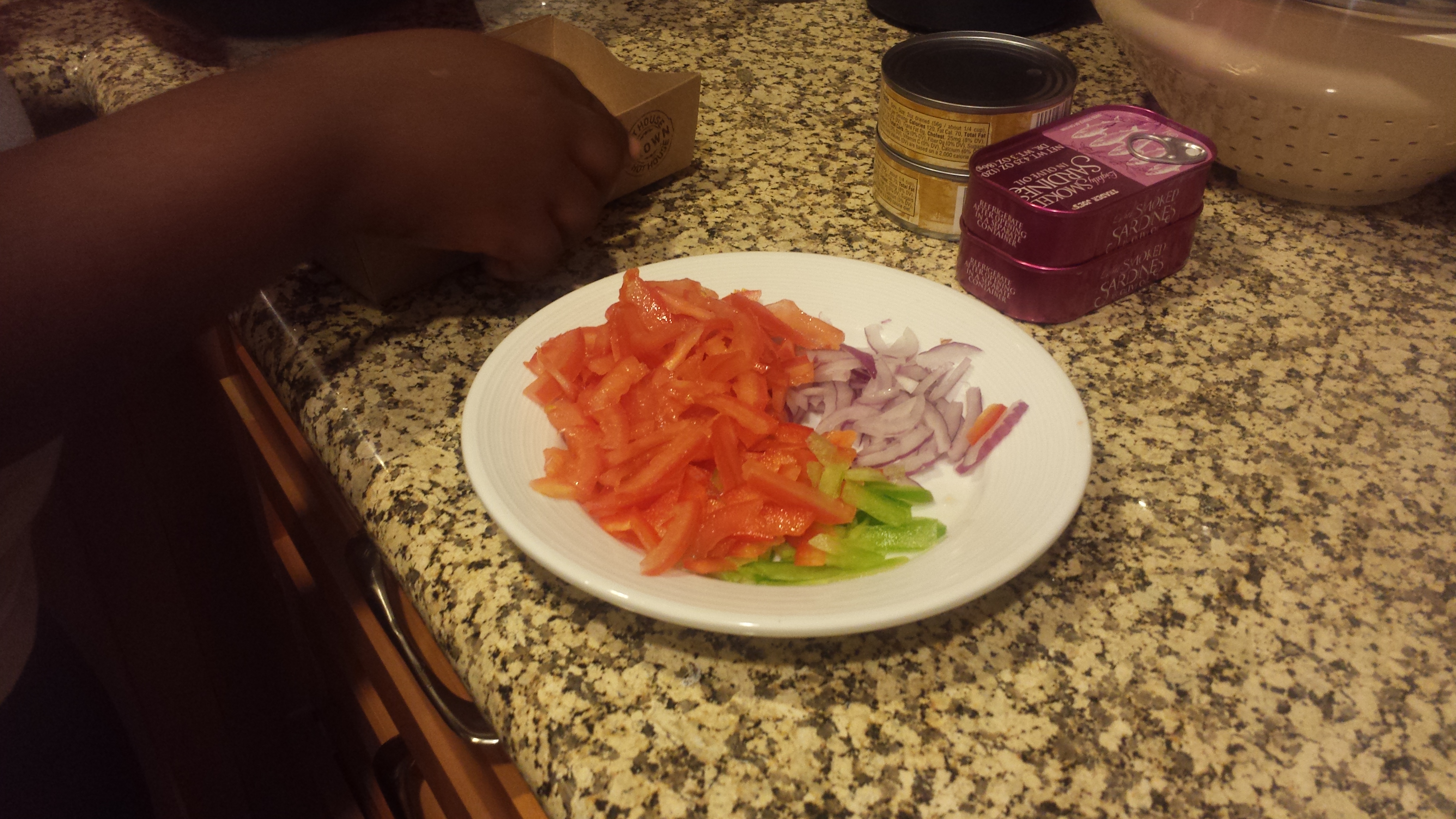 Heat 4 tomatoes (sliced), garlic, jalapeño pepper (sliced), and ginger over medium heat. Add a cup of water, to cover the pan, cover and heat for 2-3 minutes. Tomato should not be fully cooked.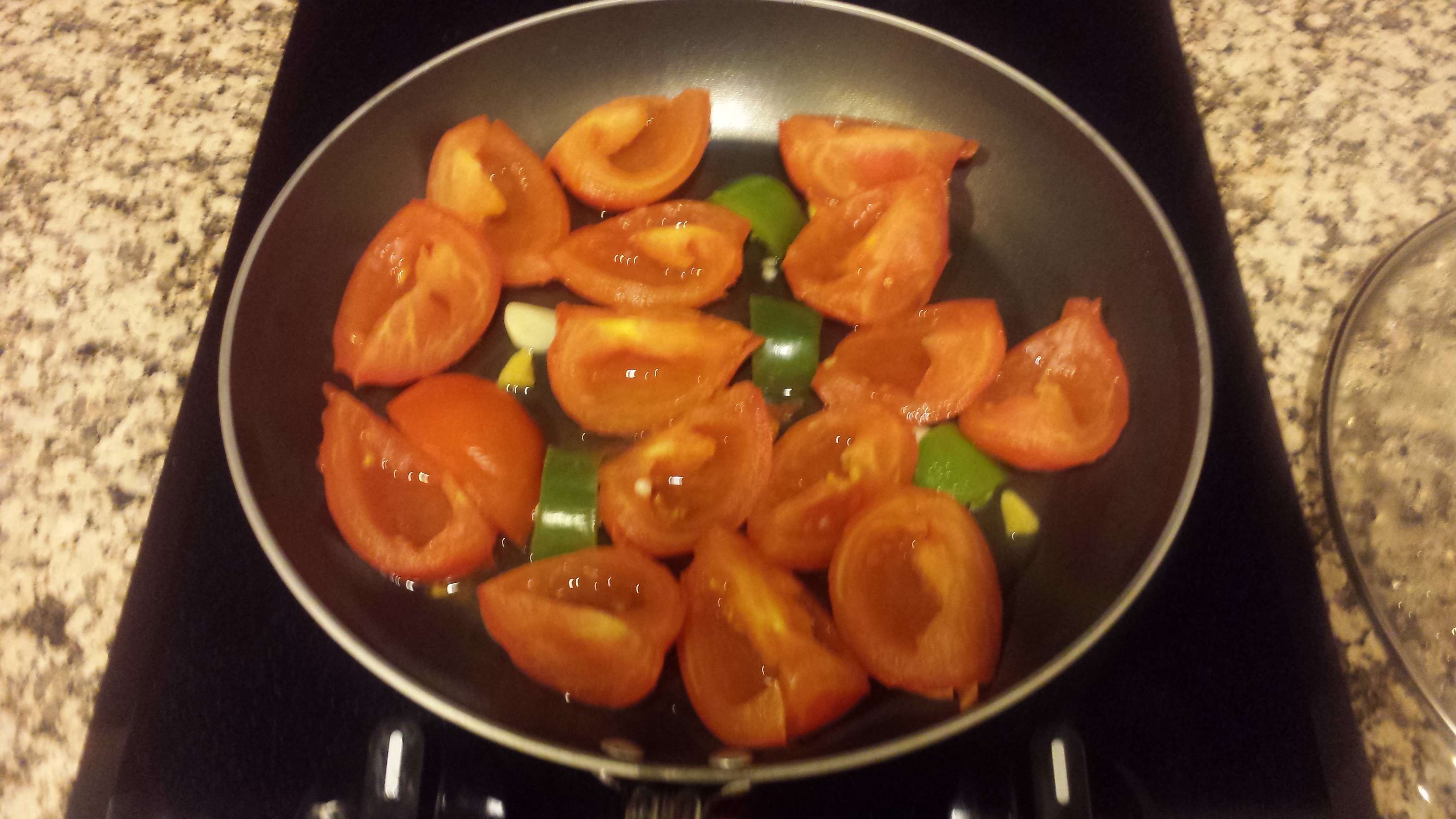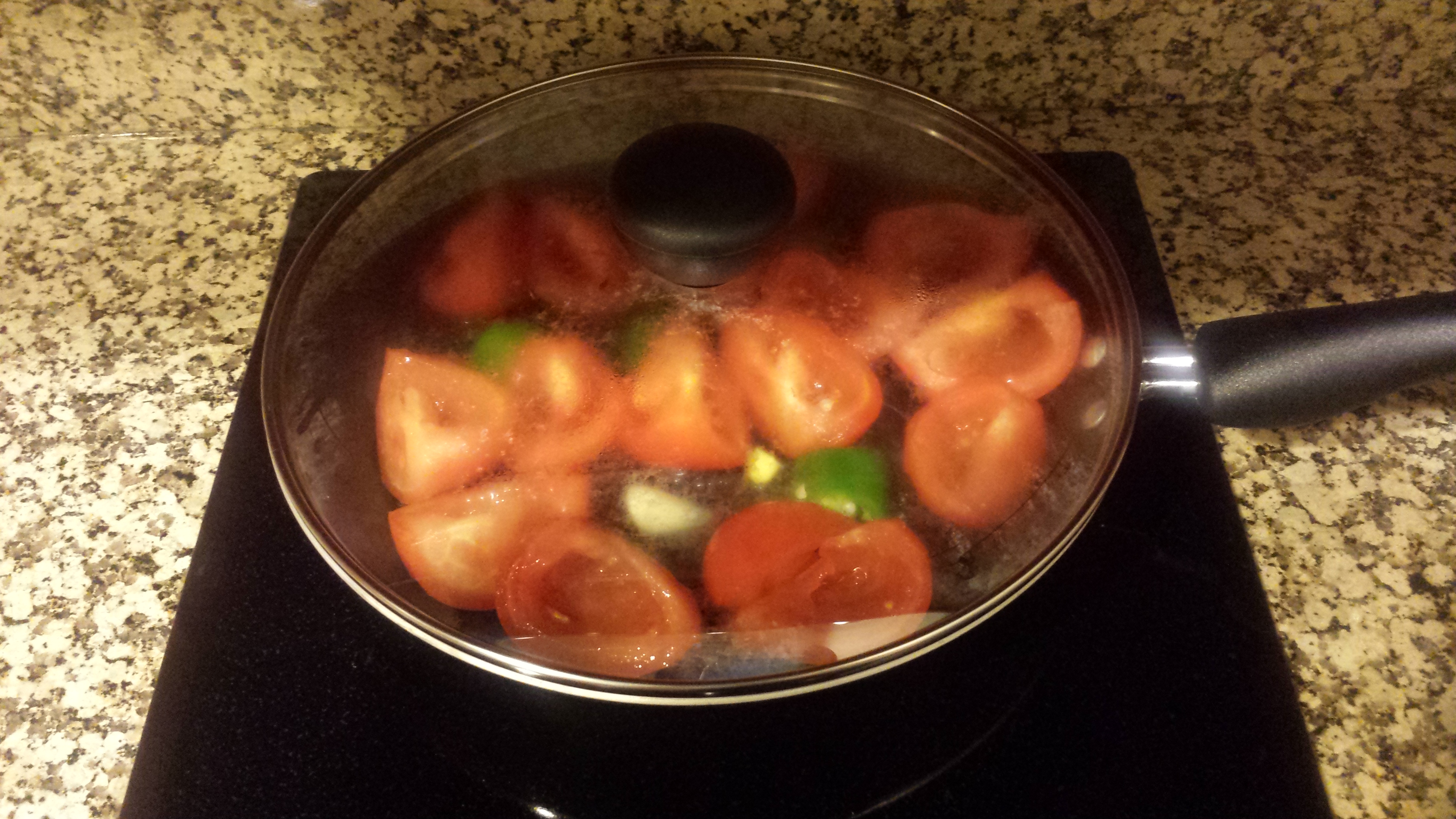 Pulse hot ingredients except tomatoes for a few seconds in blender. Add salt to taste. Add tomatoes. Pulse a few more seconds.  Pour into pan off heat.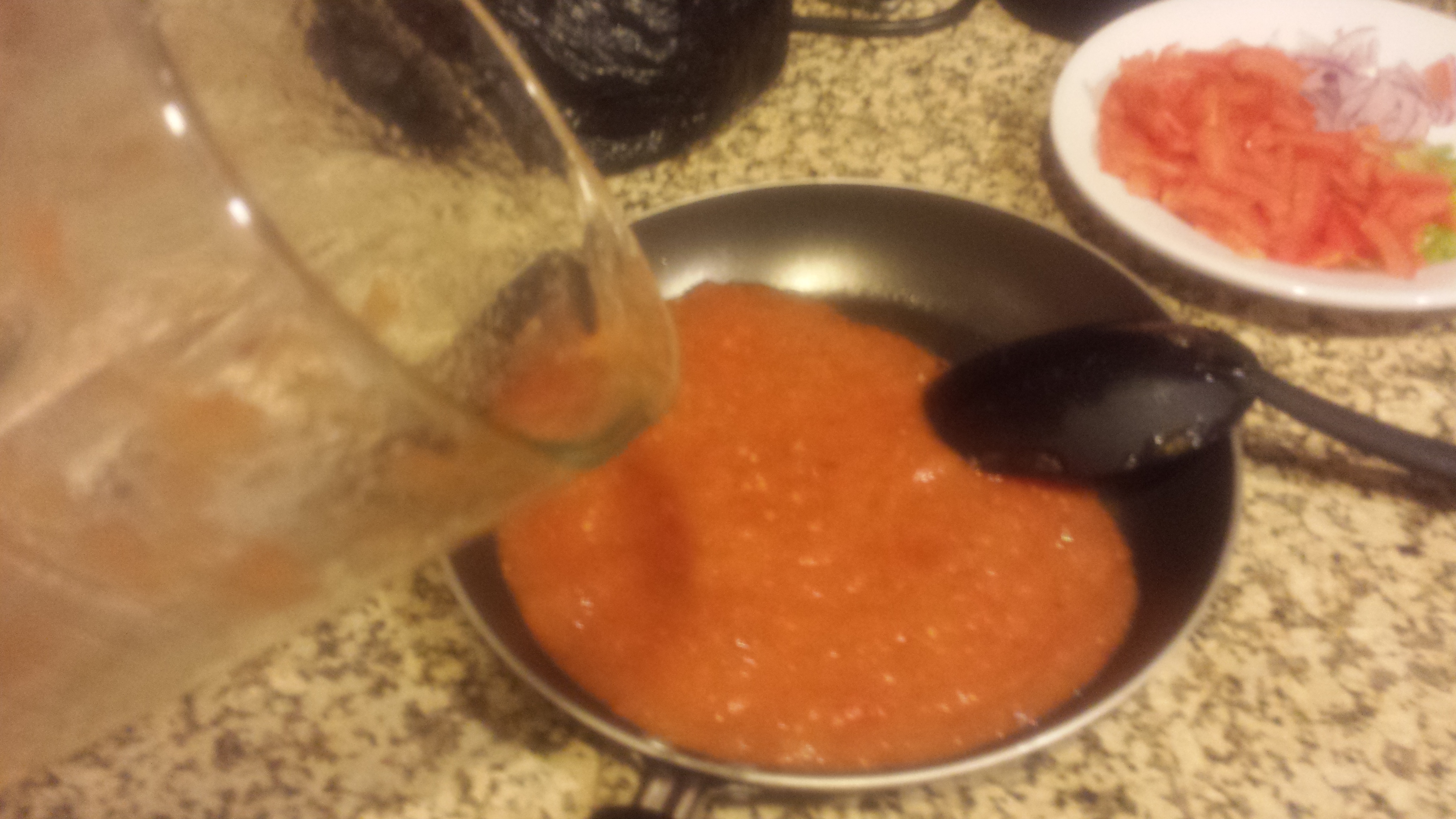 Drain oil from fish (if using canned fish). Top tomato mixture with canned sardines or fish.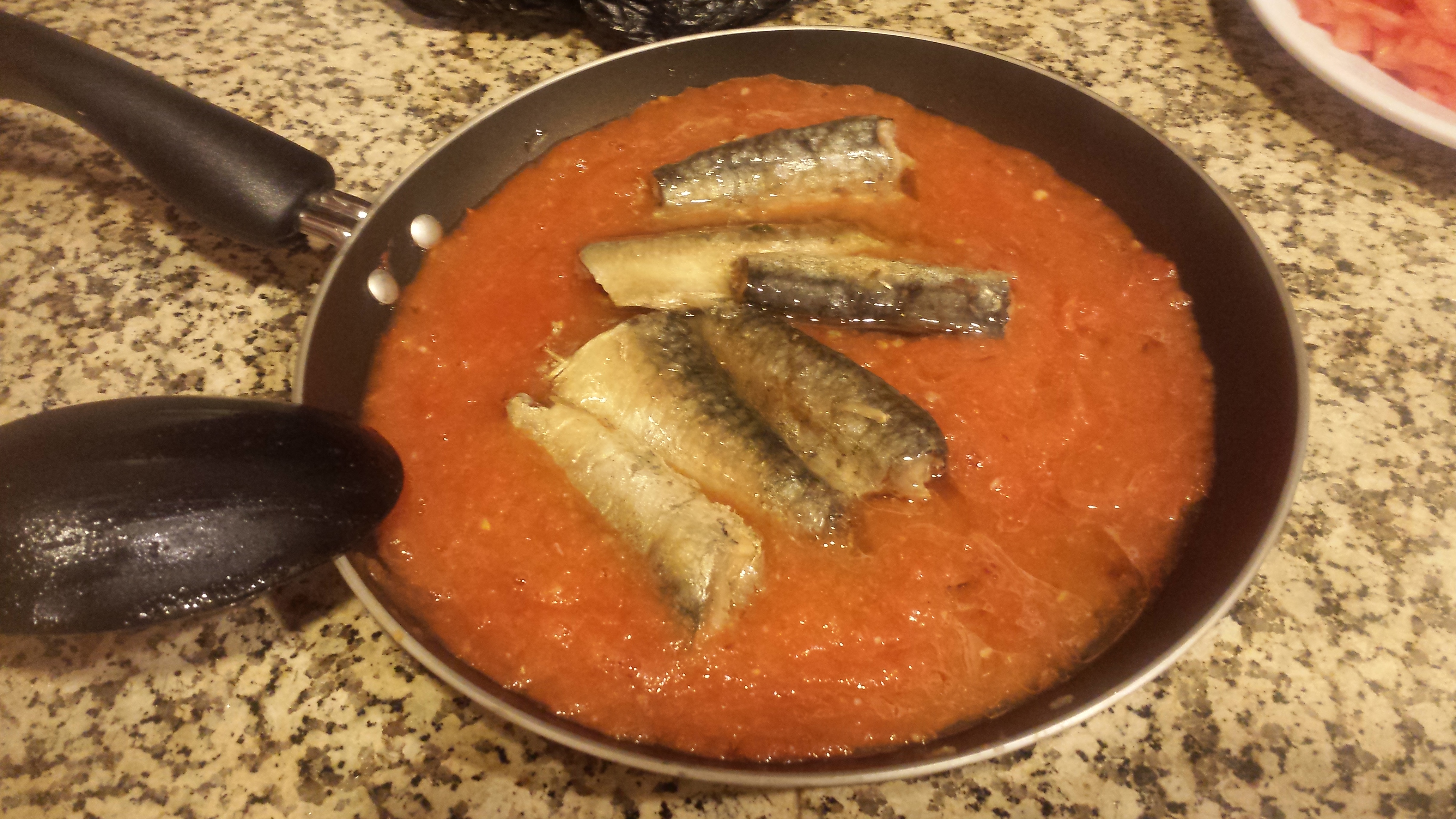 Scoop 4-5 handfuls of banku dough into a pan.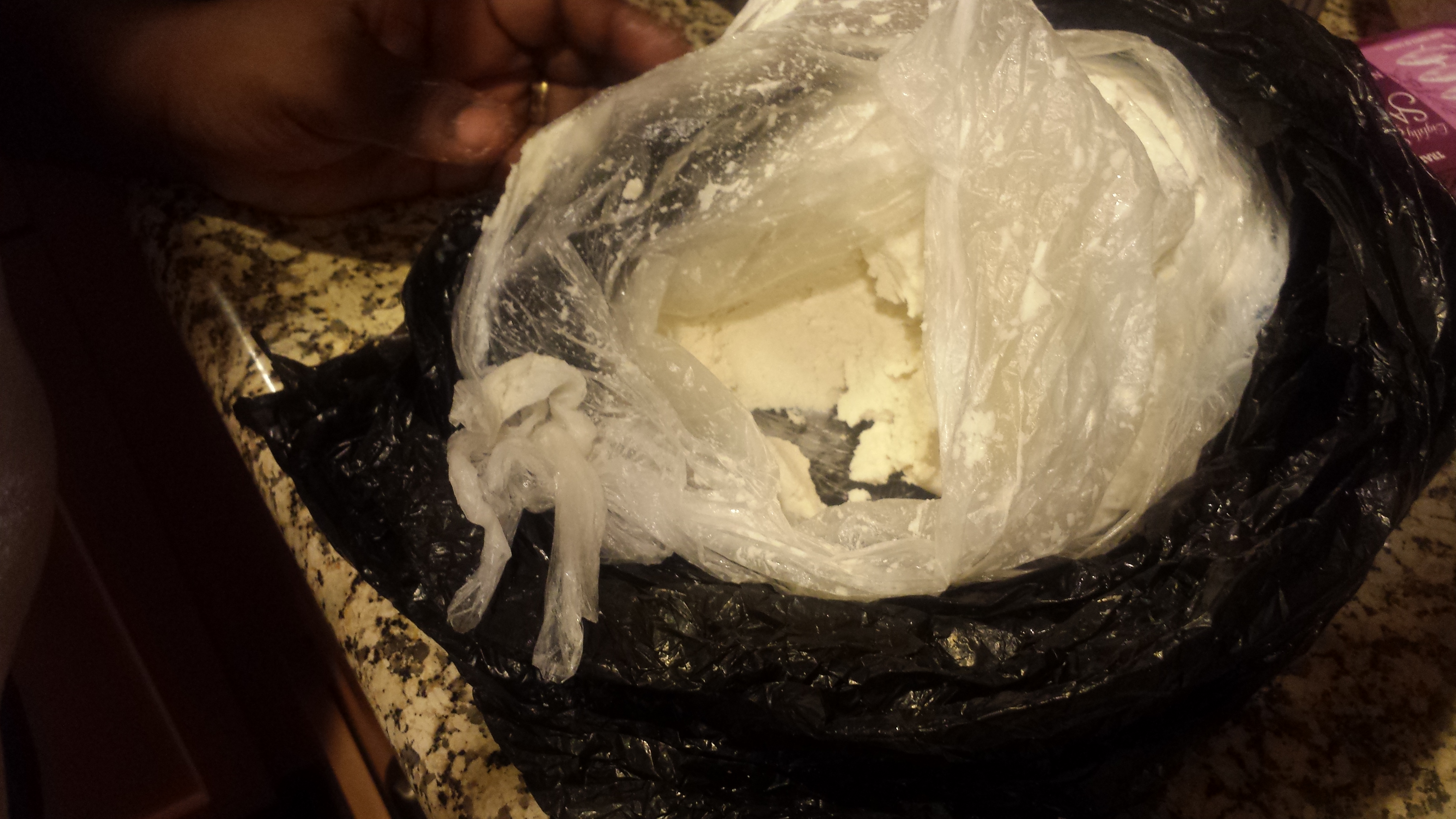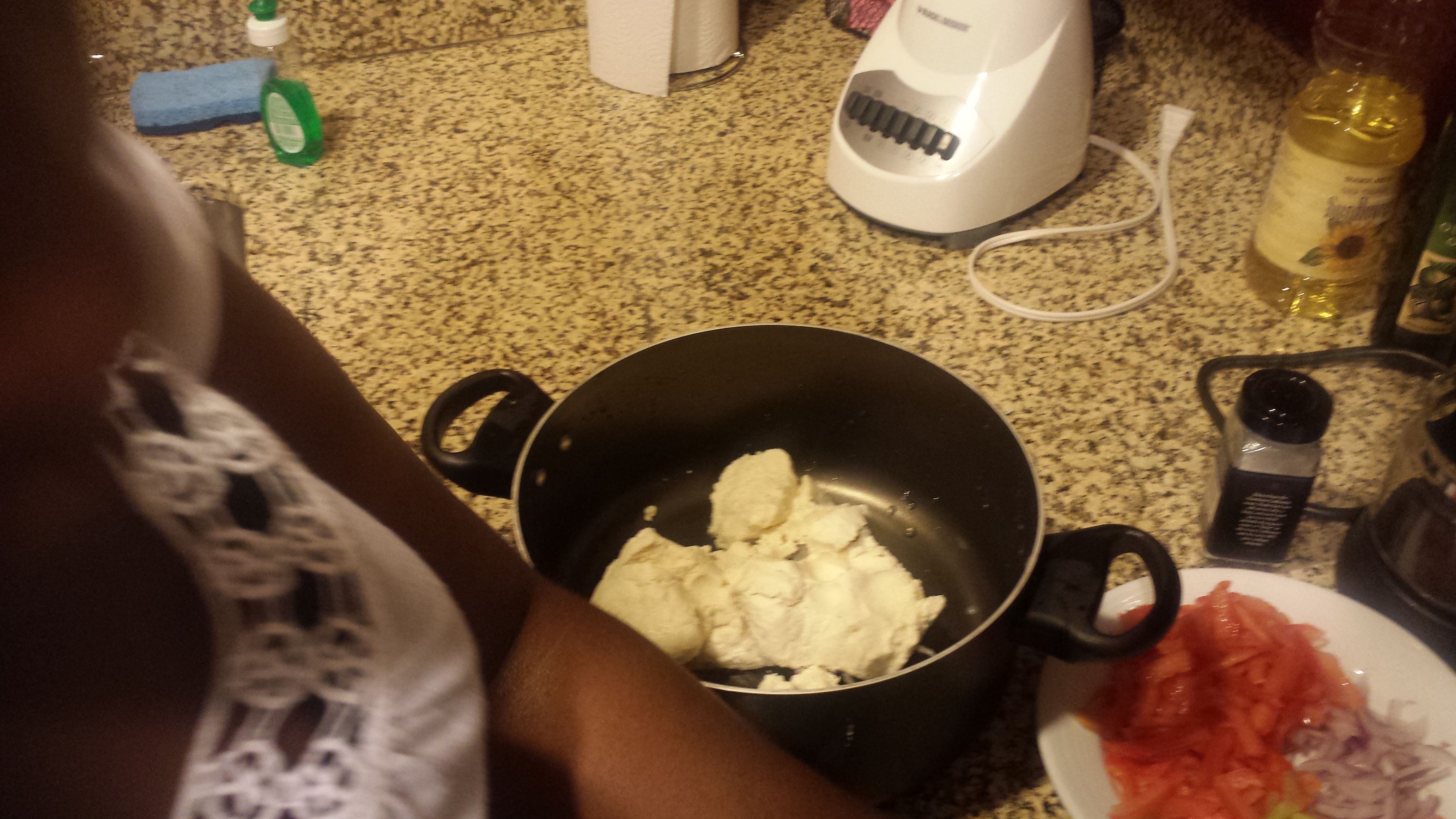 Add a cup of water mix with banku. Mix until it is a thick paste. Add more water if necessary in small increments. Add salt to taste.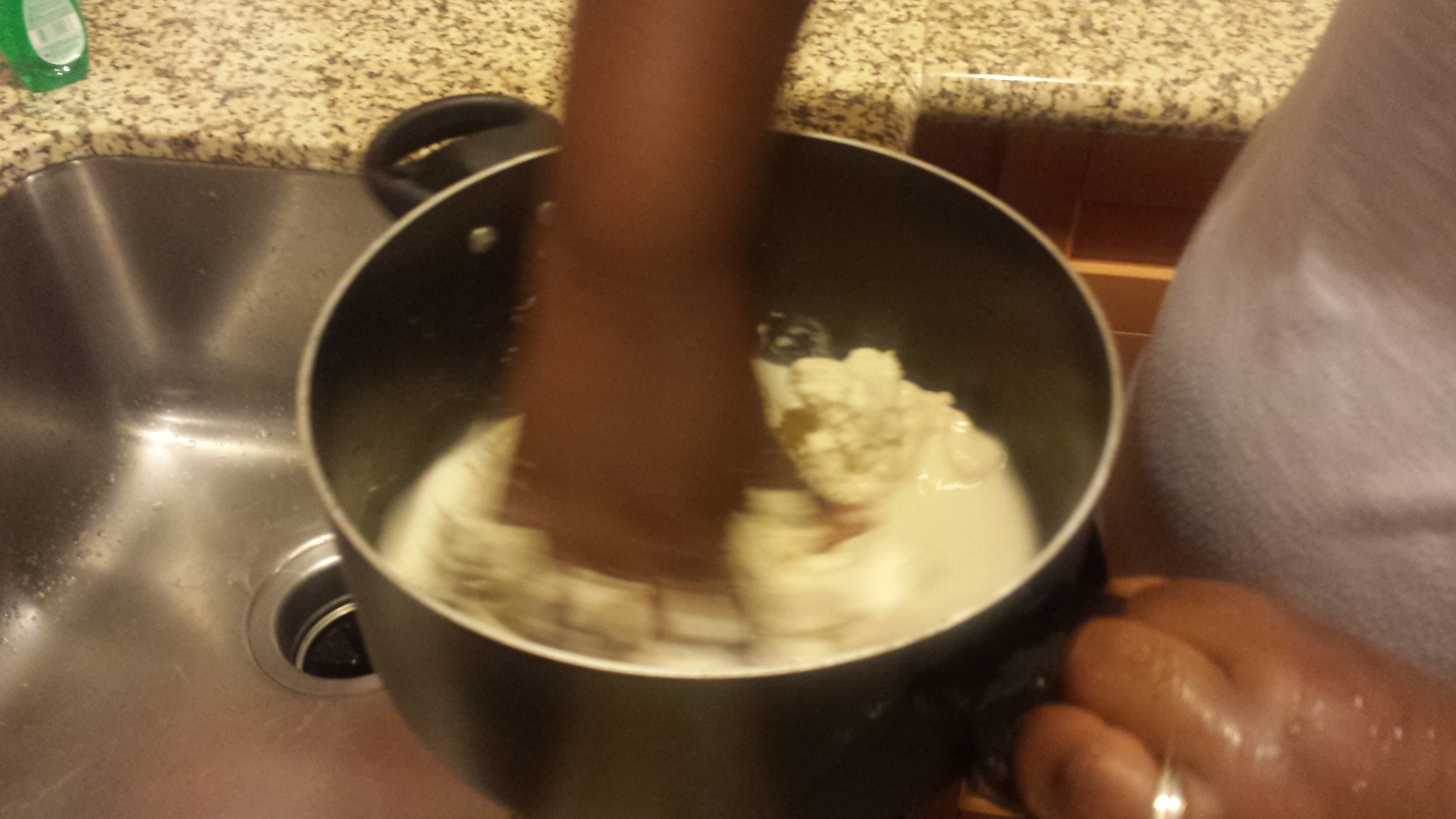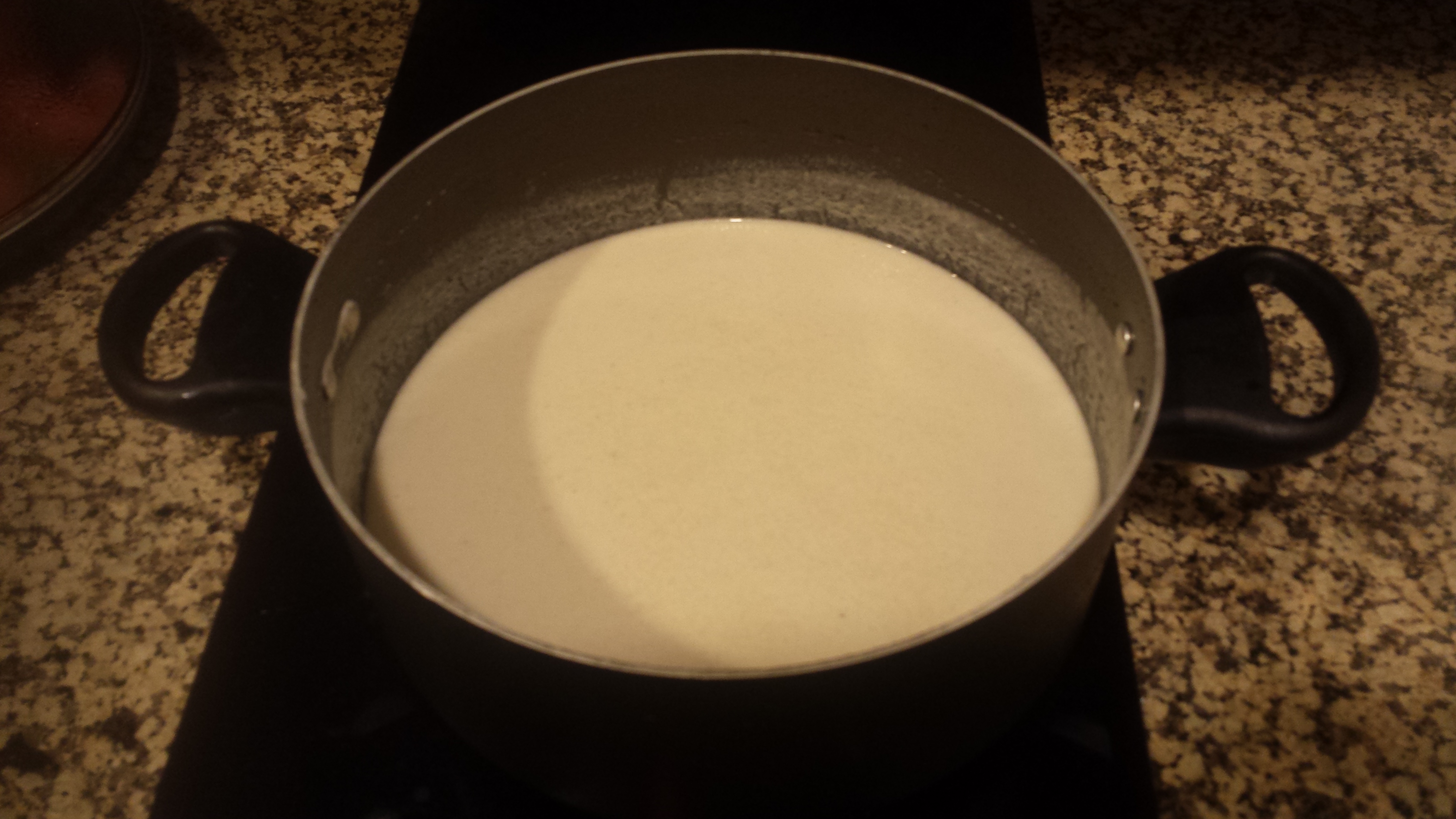 Stir banku and water over high heat until firm and golden yellow about 10-15 minutes – could take longer or shorter depending upon the heat and amount of banku.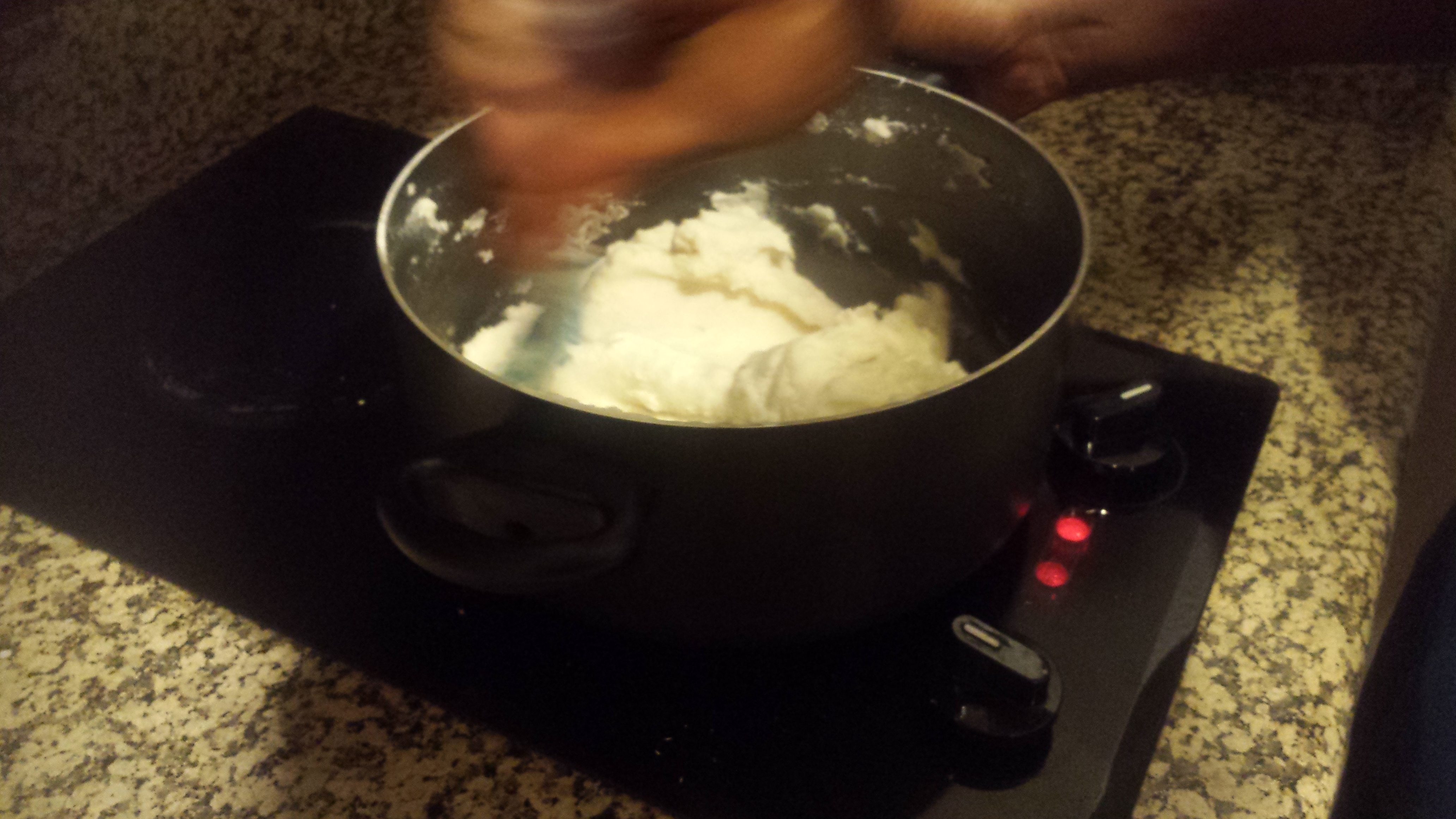 As it firms, knead the banku by flattening it. Cook evenly on all sides until firm and golden yellow.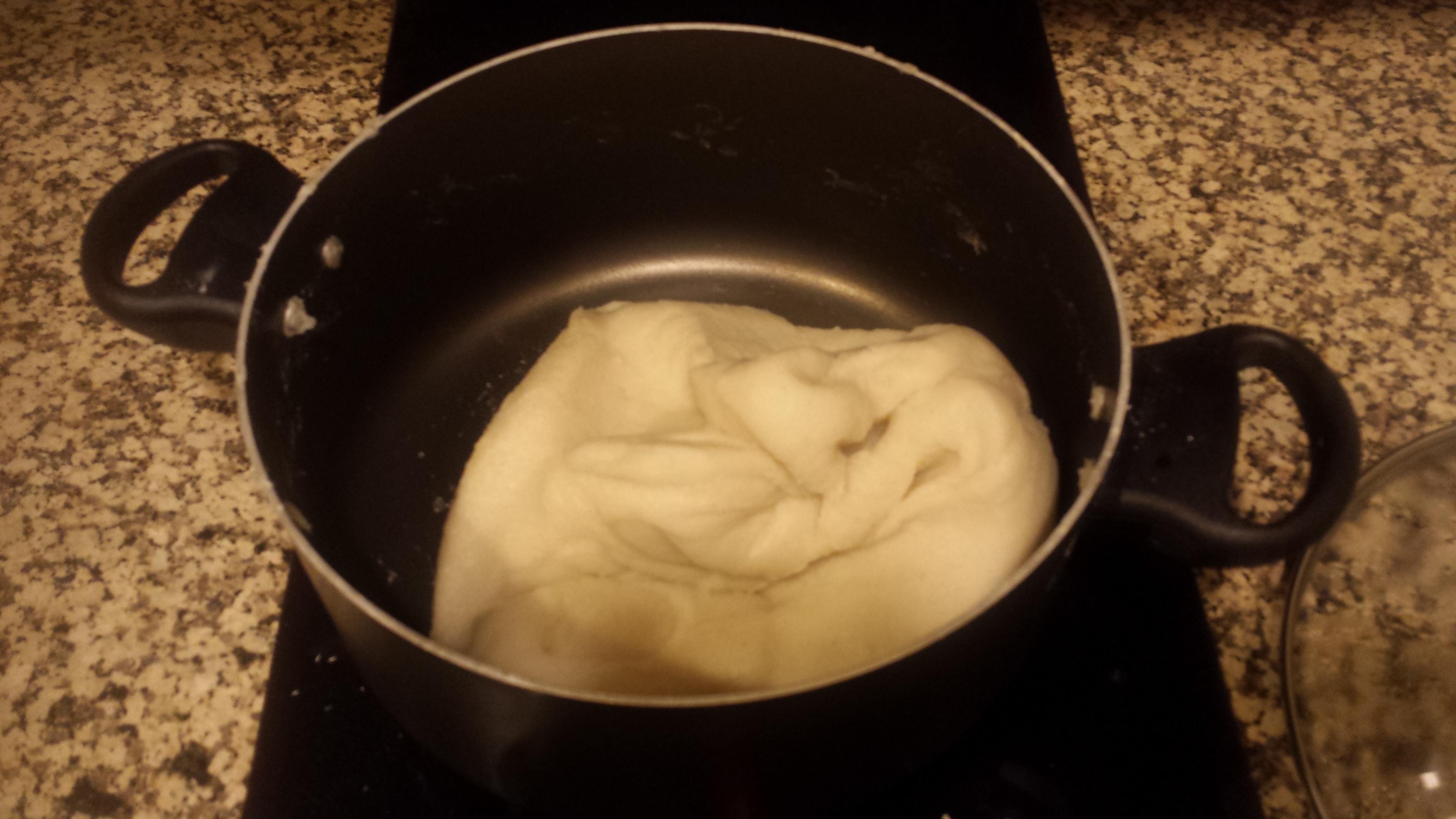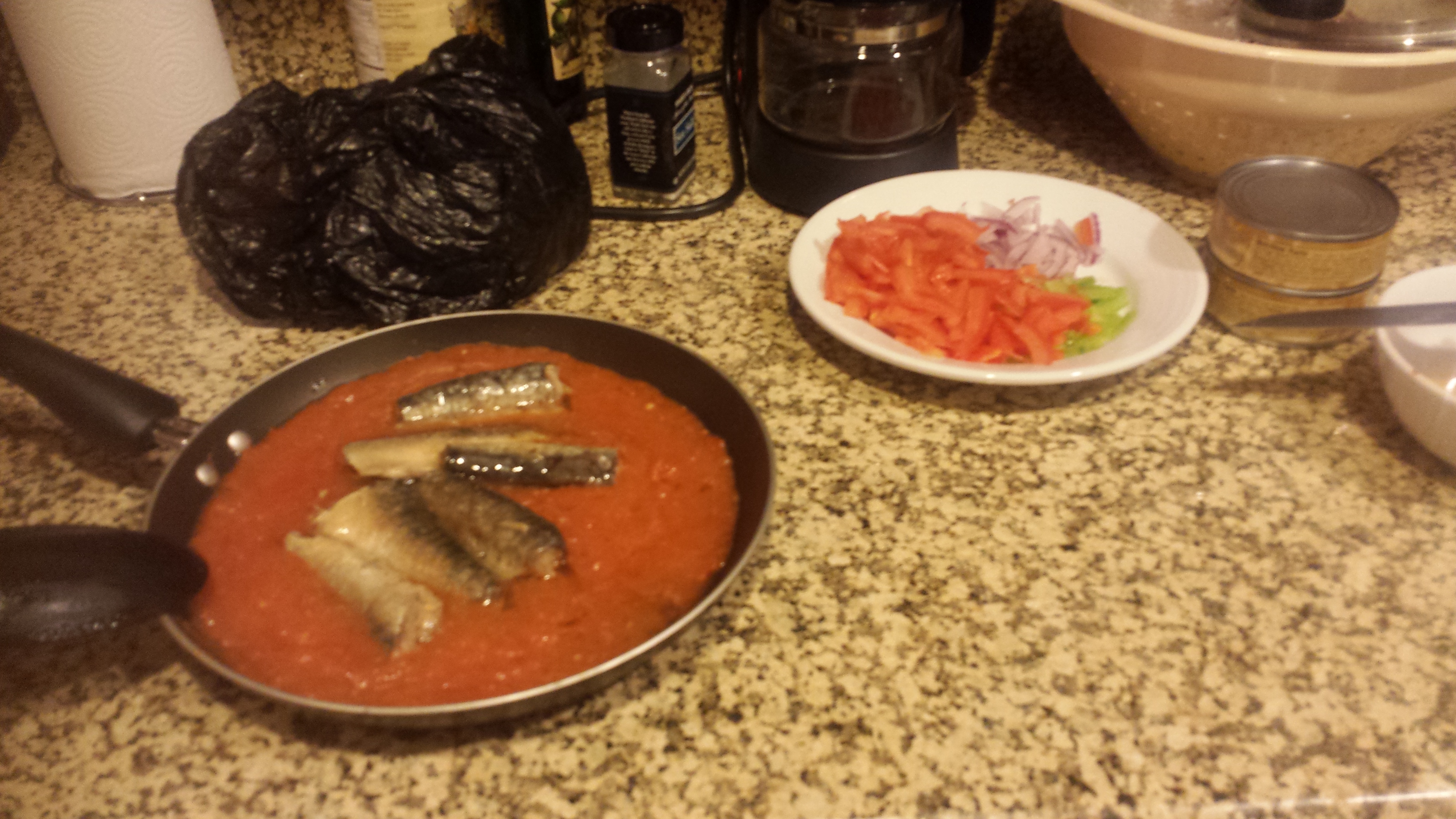 Have your own banku dish to share? Let us hear it.